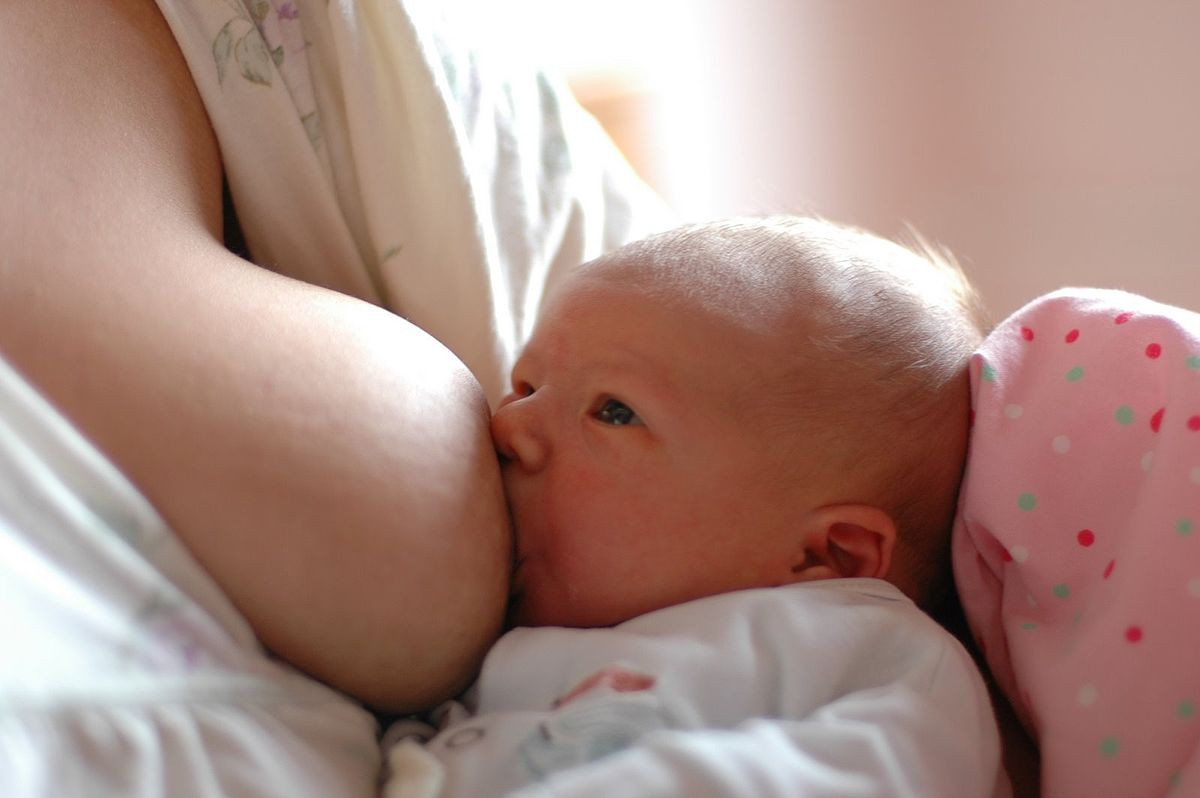 In the UK, the Royal College of Midwives (RCM) have just published a new position statement making it clear that women should be fully supported in all their infant feeding choices, including formula feeding.
To quote from Chief Executive Gill Walton, "The RCM believes that women should be at the centre of their own care and as with other areas of maternity care, midwives and maternity support workers should promote informed choice.
"If, after being given appropriate information, advice and support on breastfeeding, a woman chooses not to do so, or to give formula as well as breastfeeding, her choice must be respected.
"We recognise that some women cannot or do not wish to breastfeed and rely on formula milk. They must be given all the advice and support they need on safe preparation of bottles and responsive feeding to develop a close and loving bond with their baby."
I absolutely agree with the RCM that all women should be at the centre of their own care and that all maternity health professionals should promote informed choice. I also agree that all new mums should be fully supported regardless of their infant feeding choices.

But I strongly feel that any discussion about infant feeding choices needs to include an explanation about human milk oligosaccharides (HMOs) which are special prebiotic sugars unique to human breast milk. In my opinion, the power of HMOs for the optimal development of the infant immune system is one of the strongest arguments to support exclusive breastfeeding.
HMOs in breast milk feed the mother's bacteria that have just arrived in the infant gut from vaginal birth and breastfeeding. This is a critical part of the founding of the infant microbiome. This "seed and feed" process helps optimally train the infant immune system which protects a baby against disease across a lifetime.
I also strongly feel that in order to support parents with full informed choice (including support for all infant feeding choices), health professionals need to be fully up to speed with the latest evidence-based research about.the infant microbiome, and especially, for health professionals to know all about human milk oligosaccharides.
In my opinion, the best time for empowering parents with information about human milk oligosaccharides could be sometime during pregnancy, either within antenatal or childbirth education classes or through discussions with a healthcare provider. This could form part of an evidence-based discussion giving expectant parents the space and time to absorb the information and critically, also the opportunity to ask questions. I believe, this could make a real difference to empowering parents with true informed choice.
What do you think? Please feel free to leave a comment below - all views welcomed!

P.S. If you would like to understand exactly why human milk oligosaccharides (HMOs) play a critical role in the training of the infant immune system, check out our 50 min FREE WEBINAR featuring 7 world-leading professors. It's available to watch now and is accredited for 1 L-CERP (IBLCE) and 1 CPD HOUR (Australian College of Midwives)