One of the most debated subjects concerning the infant microbiome is the extent to which the infant is exposed to bacteria BEFORE birth.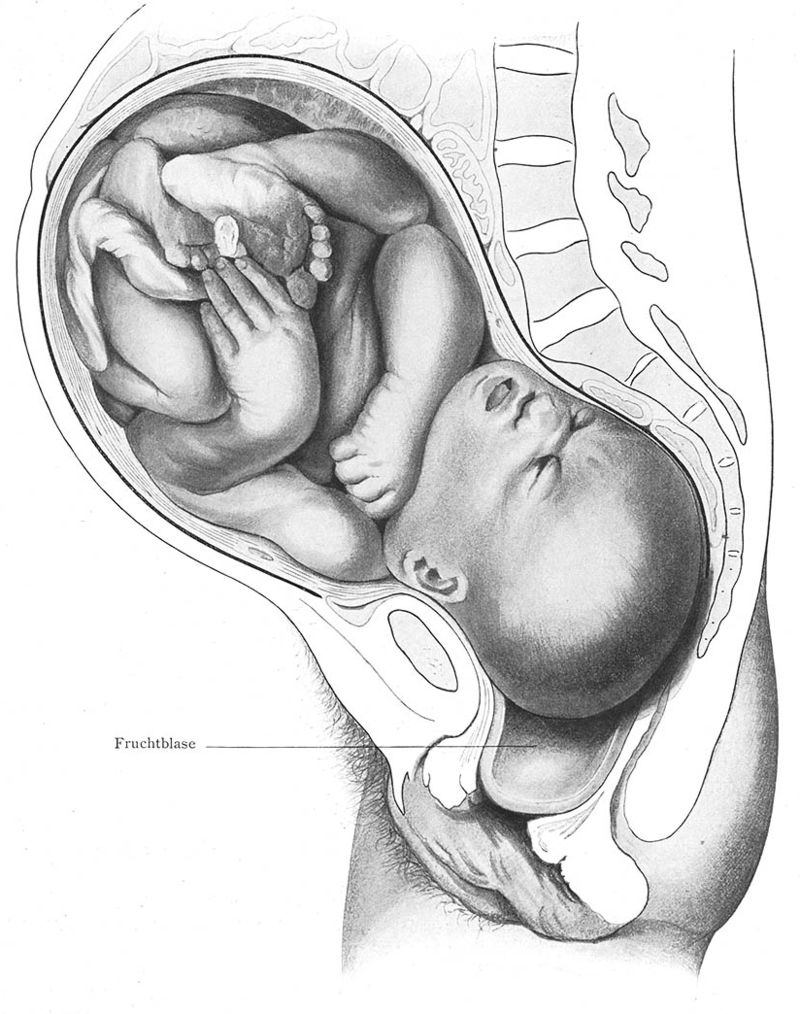 (Image credit: 1.By Bookmiller, Mae M. - Textbook of obstetrics and obstetric nursing [by] Mae M. Bookmiller [and] George Loveridge Bowen; with a section on the newborn by Harry Bakwin. With original drawings by Frank Netter., Public Domain, https://commons.wikimedia.org/w/index.php?curid=30...)

Could the fetus be exposed to small quantities of bacteria in utero? And could any prenatal exposures play a role in priming the infant immune system?
New research published in the journal JCI Insight provides "strong proof" there is indeed a fetal gut microbiome which is transmitted from the mother.
"Our study provides strong proof that a complex microbiome is transmitted from the mother to the fetus," says senior author Patrick Seed, MD, Ph.D., Associate Chief Research Officer of Basic Sciences at Stanley Manne Children's Research Institute at Ann & Robert H. Lurie Children's Hospital of Chicago, and Research Professor of Pediatrics, Microbiology and Immunology at Northwestern University Feinberg School of Medicine.

------------------------------------
Science ref:
Noelle Younge et al, Fetal exposure to the maternal microbiota in humans and mice, JCI Insight (2019). DOI: 10.1172/jci.insight.127806

https://medicalxpress.com/news/2019-10-fetus-gut-b...