Wow - just reading the UK's Chief Medical Offer's special into childhood obesity - makes for very sobering reading.

The causes of obesity are complex, but listed amongst the biological determinants are antibiotics affecting the infant microbiome during childhood (Annex D)



"Emerging evidence suggests the microbiome, the many millions of microbes living inside a human's gut, play an important role in health and disease. Babies are colonised as they are born from their mother's birth canal. Recent work has shown an association between antibiotic usage and increased weight gain in childhood"

-------------------------------------------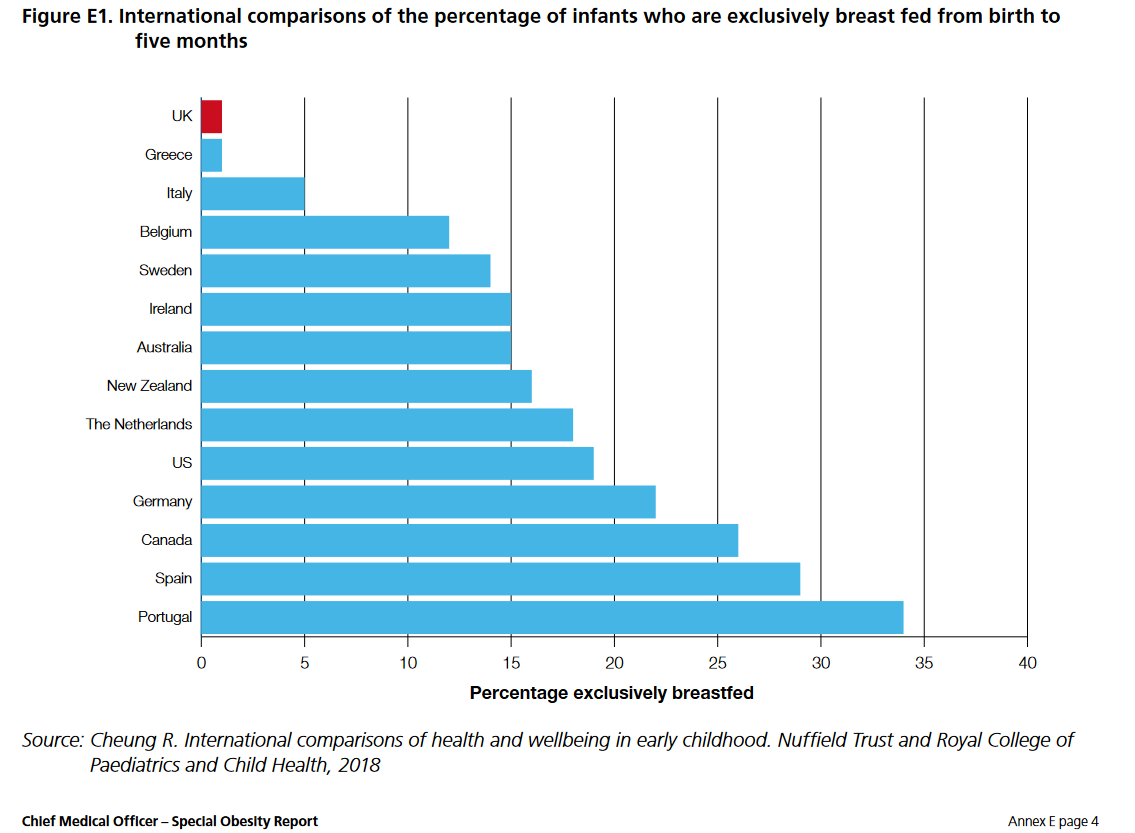 --------------------------------------

Also of interest is Annex E, a section on infancy and breastfeeding. The UK is the worst on the list of countries with "very poor" exclusive breastfeeding rates at 6 months.
"While breastfeeding initiation rates in England have improved (74% of women start) and are now comparable to other European countries, sustained breastfeeding rates are low and persistence of exclusive breastfeeding (1% breastfeed exclusively to 6 months in England) is very poor compared to other developed counties such as the US and Norway"

What I really like about the report is what Professor Dame Sally Davies, the UK's Chief Medical Officer, says about formula milk marketing:

"Families, meanwhile, are exposed to a flood of messaging and marketing for formula milk, which is itself associated with premature cessation of breastfeeding. This needs to stop."

I agree. This does need to stop.

What do you think? How do we do this?

You can read the full "Time to Solve Childhood Obesity" special report by Professor Dame Sally Davies on this link: