https://microbirth.teachable.com/p/breastmilkscientific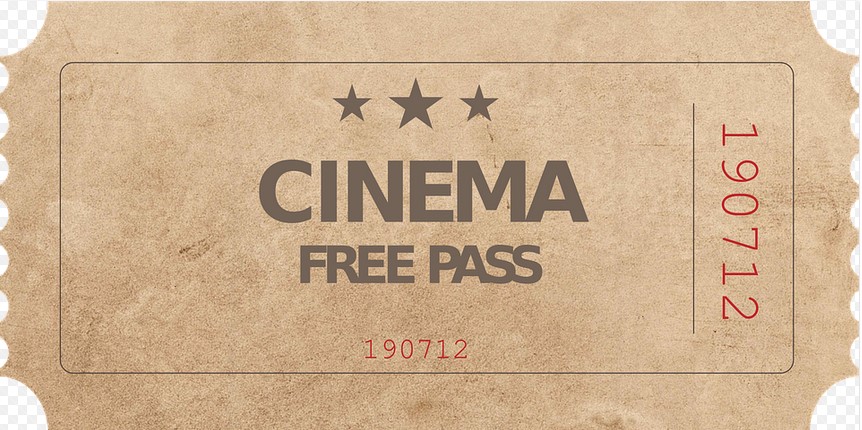 MICROBIOME COURSES
We are so excited about our Breast Milk Scientific FREE event - starting next week on Monday 3rd Feb.
Over 3,500 people have enrolled so far, which is amazing!
This event is designed to help health professionals understand more about the amazing super-power of human milk - so midwives, LCs, breastfeeding professionals, nurses, doulas, doctors, educators, maternity support workers, students and others – all very welcome!
If you or someone you know hasn't enrolled yet, here is the link to enroll. https://microbirth.teachable.com/p/breastmilkscientific
We've had quite a few questions about the free event, so we thought we would answer some of your questions.
What is Breast Milk Scientific?
* A new FREE online event all about the awesome super-power of human breast milk
* Evidence-based contining education
* Features 7 top professors and lactation scientists
* Includes a free mini-course, free videos and a LIVE webinar
* Approved for 1 L-CERP and 1 CPD HOUR.
* The event starts on Monday 3rd Feb and access ends on Monday 10th Feb.
* The long trailer: https://youtu.be/zNOQjOv0irE
* The short trailer: https://youtu.be/agPn9AHAnmU

* Link to register: https://microbirth.teachable.com/p/breastmilkscientific

Who is funding Breast Milk Scientific?
We've been asked to clarify who is funding our free Breast Milk Scientific event - well, the answer is ourselves! We have added the following statement to the event website.
The creators of this event are Toni Harman and Alex Wakeford, filmmakers behind the documentary MICROBIRTH and the founders of MICROBIRTH SCHOOL (MICROBIOME COURSES). We are completely independent filmmakers and content creators.

We do not receive any outside funding. We are 100% funded by the sales of our films (MICROBIRTH, FREEDOM FOR BIRTH and DOULA!) and from the sales of our online courses.

We have never received any funding from any infant formula companies or companies related to "formula tools".

The data we collect from registering for this free event is for use within the Microbirth School (Microbiome Courses) only. The data will not be shared with any third party.
COIs from all speakers are displayed at the beginning of the event (once the doors open on Monday 3rd Feb).

Why are you doing this?
We believe parents need to make informed decisions about how they feed their baby.
The latest evidence-based research on the connection between the microbiome and breast milk is VERY STRONGLY supportive of exclusive breastfeeeding.
This science clearly shows why exclusive breastfeeding is so critically important for lifelong health.
We believe awareness of this science will help empower parents to make informed decisions about how they feed their babies.
We also believe parents need to be supported by health professionals who know, understand and feel 100% confident about the latest evidence based science.
That's why we went and filmed 7 of the leading scientists in this field. Then we created this free online event to help explain this critical science to health professionals.
Remember, we paid for this all ourselves out of our own pocket. As stated before, we receive no outside funding. We have spent our own money driven by one desire – to benefit the long-term health of all babies.
What is the science saying?
Very simply explained: Vaginal birth and breastfeeding transfers the mum's microbes to the baby. These microbes then need to be fed. They are fed by the sugars in breast milk (human milk oligosaccharides). This helps optimally train the infant immune system (and a whole lot of other things as scientists are discovering). This helps protect a baby for life!
There is so much more to say on this....
Which you'll find out at the free Breast Milk Scientific event.....
And by taking our BRAND NEW full-length course (more about this later in this email!)

Why are you offering this online event for free?
>>>> We want this to be a really useful free resource for those wanting to know more about the microbiome and human milk.<<<<
We have made this event free so that anyone can access this critical knowledge, regardless of financial position.
We've made it online so that anyone can access this knowledge from anywhere in the world.
Plus we've made the information easy-to-understand delivered in a fun, user-friendly format (short informative videos, PDFs, quizzes, handouts and interactive webinars).
It's available in English only right now – but translating it into other languages is our long-term goal, once finances allow!
We have tried to advertise this free event as widely as we can, but we would love your help to spread awareness wider, so this information reaches as many health professionals as possible. Here's the link again to enroll. Please share share share! https://microbirth.teachable.com/p/breastmilkscientific
SWIPE COPY (if you need it!)
Breast Milk Scientific From 3-10 Feb 2020. Free evidence-based online learning on the science of #breastmilk Approved for 1 L-CERP and 1 CPD HOUR. #breastfeeding Register now: https://microbirth.teachable.com/p/breastmilkscientific

Is a longer course available?
Yes!
Obviously, this free Breast Milk Scientific event will give you a quick overview of the science, but not a full deep-dive understanding.
To fully understand the science, to feel 100% confident answering parent questions, we would love you to consider taking our new online course.....
Introducing..... BREAST MILK AND THE INFANT MICROBIOME online course.
The full-length course is epic, comprehensive, absolutely fascinating – and contains critial information that we believe needs to be understood by every health professional.
We think this is the best thing we have ever done. It's packed full of amazing knowledge and honestly, we think the full-length course will knock your socks off!
The full length course, BREAST MILK AND THE INFANT MICROBIOME, has been approved for 17 HOURS CPD (ACM), 17 CONTACT HOURS (ACNM), 17 HOURS (New Zealand College of Midwives) and 17 L-CERPs (IBLCE)!
"Wow, what a fantastic course! I have learned so much about the perfectly evolved microbiological interplay between a mother's milk, her baby's microbiome and the affect this has on lifelong health" - Esther Gurau BSc(hons), RM, IBCLC, Mother.
Think of the free event as a tasty appetiser – the full-length online course is the starter, mains & a delicious pudding!
How much is the new full-length online course?
Inside the free event, we'll announce more details about the full-length course including a very special launch offer price.
This offer is only available until 10th Feb (when the free event ends).
When is the free event available?
Doors open on Monday 3rd Feb at 4am (LA) / 7am (NY) / 12 noon (UK) / 11pm Sydney
Each day for 5 days (until 7th Feb), new content will be released.
Once the daily videos are released, they will be available to watch anytime until access ends.
Plus there's another 72 hours at the end for you to catch-up on anything you have missed.
Access ends on Monday 10th February 2020 at 23.59 (US Pacific Time).
You can participate in the LIVE WEBINARS on 7th Feb at 3 different time slots (so it can work for your schedule) but they will also be recorded and again you can watch the recording anytime up until 10th Feb.
What CE / CPD credits are available for the free event?
1 L-CERP (IBLCE) and 1 CPD HOUR (ACM).
Accepted by many organisations including IBLCE, ALPP, Lamaze International, DONA International, CAPPA, ICEA, ACM and NMC.
Will this free event be repeated?
If it's successful and we get a good response, then yes, we could repeat it.
We've never done an event like this before; combining a free mini-course, videos and a live webinar, so we're hoping it will be a huge success – and if it is, then you could play a big part in making it a success.
If you can, please share the link and invite your friends, colleagues and networks. The more the merrier when it comes to learning about the wonders of human milk! https://microbirth.teachable.com/p/breastmilkscientific
That's it for now. Hopefully this information has got you pumped up and excited about this new free event. And hopefully we'll see see you when the doors open on Monday 3rd Feb.
We can't wait for it all to begin!
Our warmest wishes until then,
Toni Harman & Alex Wakeford, Founders, Microbirth School (Microbiome Courses)
© MICROBIOME COURSES