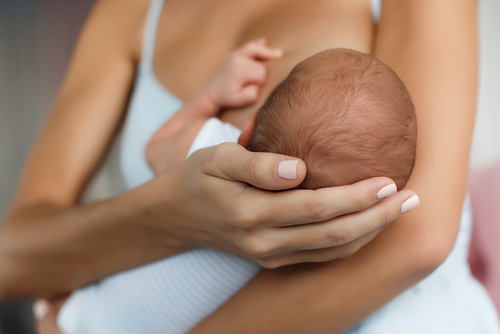 Yesterday morning I was walking the neighbour's dog on the hills overlooking our small city on the south coast of England. In the distance the sea sparkled in the early morning sun. Surely it was going to be a glorious day?
Below me, the city looked normal. Everyday normal. It might have felt like the first true day of Spring, but, in reality, it was the first day of unofficial "lockdown" in the UK and in that city were a lot of frightened people.
I had many questions. As a family, do we have enough food to last a lengthy lockdown? Do we have enough soap? Is one bottle of hand-sanitiser really enough? How will we cope without interacting with family and friends for an indeterminate period of time?
Then the big question: if infected, will our immune systems be resilient enough to stand up to the coronavirus?
Having interviewed dozens of microbiologists over the past few years, I have learned that this is a microbial world. Each of us is surrounded by, and host to, trillions of microbes. Most of these microbes are harmless and many are beneficial to human health.
But some microbes can be harmful. Case in point, COVID-19 is the infectious disease caused by the recently discovered coronavirus.
I started to think about newborn babies. They are especially vulnerable to infections as they are born without a fully developed immune system.
The only effective immune system a baby has comes from her mother's milk, as explained by Meghan Azad, Assistant Professor at the University of Manitoba and Research Scientist at the Children's Hospital Research Institute of Manitoba.
"Breastfeeding is very important for shaping the infant immune system. It essentially is the infant immune system early in life, when the baby doesn't have a fully developed immune system. The baby is receiving antibodies, cytokines and other immune modulating components through breast milk, so breast milk is incredibly important as the infant develops its own immune system"
Here's something I believe all parents need to understand:
Breast milk plays a critical role in training the infant immune system.
Let me explain. A baby is born into this world that is teeming with microbes. The undeveloped infant immune system needs to quickly learn which microbes are harmless (to be tolerated) and which are harmful (to be attacked).
As it turns out, there is a narrow window to optimally train the infant immune system. This narrow window surrounds birth and early infancy.
Here's a simple explanation of an incredibly complex process.
--------------------------------------------
During vaginal birth and breastfeeding, the baby acquires microbes from the mum's vagina, from her gut, from her skin, from her breast milk plus other environmental exposures.
In the infant gut, the microbes acquired from the mum are fed by the special sugars called human milk oligosaccharides (HMOs) in breast milk. HMOs are third largest component of breast milk and they are personalised to each mum's milk.
Fed by the HMOs, specific microbes acquired from the mum proliferate and rapidly colonise the infant gut.
These are the microbes that help train the infant immune system to correctly identify what is harmless (to be tolerated) and what is harmful (to be attacked).
This helps protect a baby for life.
----------------------------------------------
My take-home message. Whatever happens with the coronavirus pandemic, we are going to need our children to have the strongest possible immune system to face the many challenges that lie ahead. For the strongest possible immune system, we need it to be optimally trained. This starts with spreading the message about the importance of vaginal birth (when possible) and for full support for exclusive breastfeeding.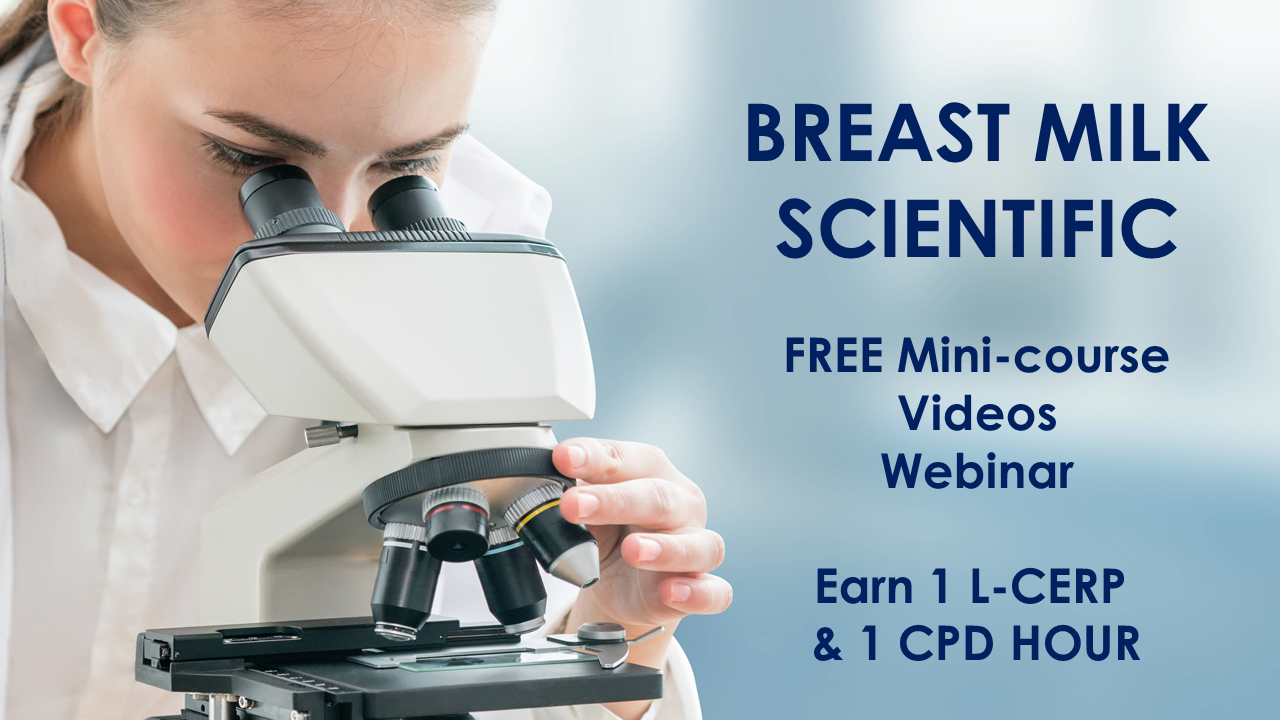 Want to know more?
There is so much more to say about the importance of breastfeeding for the infant immune system. That's why we have created a free course for health professionals on the science of breast milk featuring 7 top professors and lactation scientists.
The free course is available from 23rd March - 30th April. It's been approved for 1 L-CERP (IBLCE) and 1 CPD HOUR (ACM).
Registration for this free course is open now: http://breastmilkscientific.com
You can watch the trailer for the free course below or on this link.

Obviously there is much still to learn about the coronavirus, and clinical guidelines need to be observed regarding breastfeeding if a mother is suspected of coronavirus.
According to the guidance for health professionals issued by Royal College of Obstetricians and Gynaecologists (RCOG) (Version 3, 18th March 2020): "At the moment there is no evidence that the virus can be carried in breastmilk, so it's felt that the well-recognised benefits of breastfeeding outweigh any potential risks of transmission of coronavirus through breastmilk".
According to the World Health Organization (WHO) guidance for clinicians (March 13th, 2020) Section 13 - " Infants born to mothers with suspected, probable or confirmed COVID-19 infection, should be fed according to standard infant feeding guidelines, while applying necessary precautions for IPC. REMARKS: Breastfeeding should be initiated within 1 hour of birth. Exclusive breastfeeding should continue for 6 months with timely introduction of adequate, safe and properly fed complementary foods at age 6 months, while continuing breastfeeding up to 2 years of age or beyond. Because there is a dose–response effect, in that earlier initiation of breastfeeding results in greater benefits, mothers who are not able to initiate breastfeeding during the first hour after delivery should still be supported to breastfeed as soon as they are able. This may be relevant to mothers that deliver by caesarean section, after an anaesthetic, or those who have medical instability that precludes initiation of breastfeeding within the first hour after birth"
Toni Harman is one of the filmmakers behind the award-winning documentary MICROBIRTH and the founder of MICROBIOME COURSES - providing continuing professional development on the infant microbiome to health professionals.
Toni believes that all health professionals need to understand the importance of breastfeeding to optimally train the infant immune system. Health professionals can then better support all parents in their infant feeding choices.
Find out more at http://microbiomecourses.com
#breastfeeding #breastmilk #lactation #immunity #microbiome #health #pregnancy #baby #childbirth #midwives #midwife #doula #perinatal #infantfeeding #Microbirth #COVID19 #Coronavirus