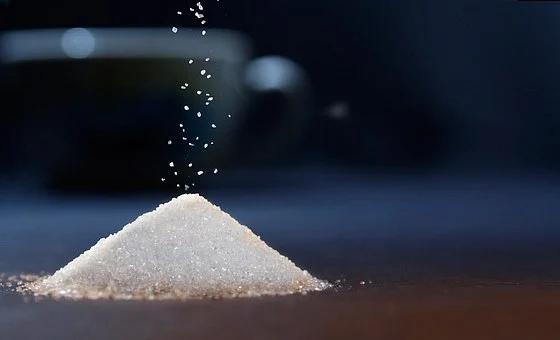 Edited to add - there has been quite a lot of discussion about this post on our Facebook group, particularly about what this research means, who funded it and whether or this information should be communicated to parents. Here is a link to our Facebook group if you want to see the comments (you'll find it in Unit 2) https://www.facebook.com/groups/473121803401844/

Professor Amy Brown has written an excellent Facebook post about this research paper and about these issues, so check it out on this link: https://www.facebook.com/1588817468046594/posts/26...

Here is a summary of the article in Neuroscience News about the research:

--------------------

The article describes new research that suggests if breastfeeding mothers eat a high-sugar diet during the first month of breastfeeding, this can impact their child's cognitive development up to two years later.
The study was by the Children's Hospital in Los Angeles and was published in The American Journal of Clinical Nutrition.
The study looked at the effects on their children on 88 mothers who consumed surgary beverages and juices during the first month of breastfeeding.
According to the article in Neuroscience News, "Their children were assessed using the Bayley-III Scales of Infant Development at 2 years old. Moms who reported greater consumption of sugary beverages and juices had children with poorer cognitive development scores."
Michael Goran, the Program Director of Diabetes and Obesity at Children's Hospital, Los Angeles says "Breastfeeding can have so many benefits...but we're seeing that breast milk is influenced by what moms eat and drink even more than we realized."
In the article, Dr Goran says that limiting added sugars, found in beverages such as soft drinks, may have benefits not only for moms, but also for babies. "Moms may not realize that what they eat and drink during breastfeeding may influence their infant's development down the road, but that's what our results indicate."
--------------------
Easy to understand article on Neuroscience News: >>>> https://neurosciencenews-com.cdn.ampproject.org/c/...

Scientific reference:
Berger, P.K., et al. (2020) Associations of maternal fructose and sugar-sweetened beverage and juice intake during lactation with infant neurodevelopmental outcomes at 24 months. The American Journal of Clinical Nutrition. doi.org/10.1093/ajcn/nqaa255. https://academic.oup.com/ajcn/advance-article-abst...