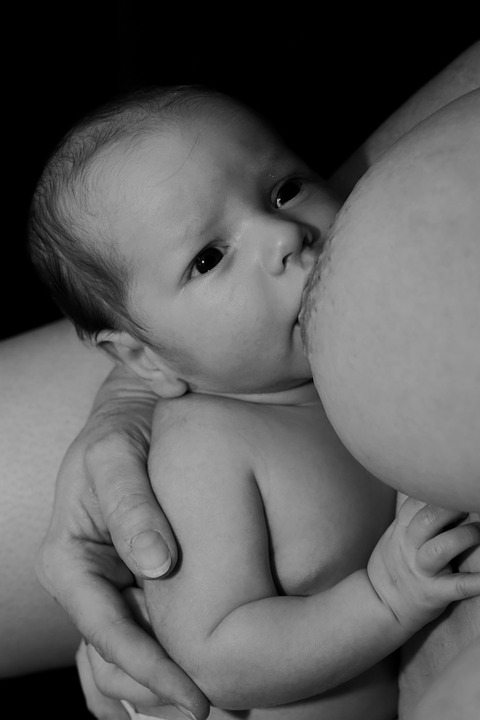 What are the potential health benefits for the baby of breastfeeding beyond a year?
New research looks at immunoglobulins (also known as antibodies) in human milk for breastfeeding up to 4 years.

As discussed in our full Breast Milk and the Infant Microbiome course (currently on offer for half-price!), the antibodies in human milk play a critical role in helping to shape and influence a baby's immune system, and they help protect a baby against pathogens.
In this research, scientists found that after the 2nd year of breastfeeding, breast milk contains higher concentrations of protein and the antobodies SIgA and IgG.
I love what the scientists conclude in the paper:
"Our research shows that there is a high concentration of immunoglobulins in milk from late lactation. Supporting breastfeeding even after introducing solid foods should, therefore, be one of the overarching goals in the protection of public health and prevention of infections in infancy.
In view of the high concentration of immunologically important compounds present in human milk, prolonged lactation should be strongly supported.
Therefore, it is important to consider when making recommendations that not even the number of feeds per day but breastfeeding, in general, should be continued for as long as possible that the mother and the baby wish to as supplement and support for the maturing immune system of the baby"

--------------------------------

Link to our full 17 hour course (half-price until 27th October = now only USD $100):
https://microbirth.teachable.com/p/breastmilk1
Scientific reference:
Czosnykowska-Łukacka M, Lis-Kuberka J, Królak-Olejnik B, Orczyk-Pawiłowicz M. Changes in Human Milk Immunoglobulin Profile During Prolonged Lactation. Front Pediatr. 2020;8:428. Published 2020 Aug 7. doi:10.3389/fped.2020.00428