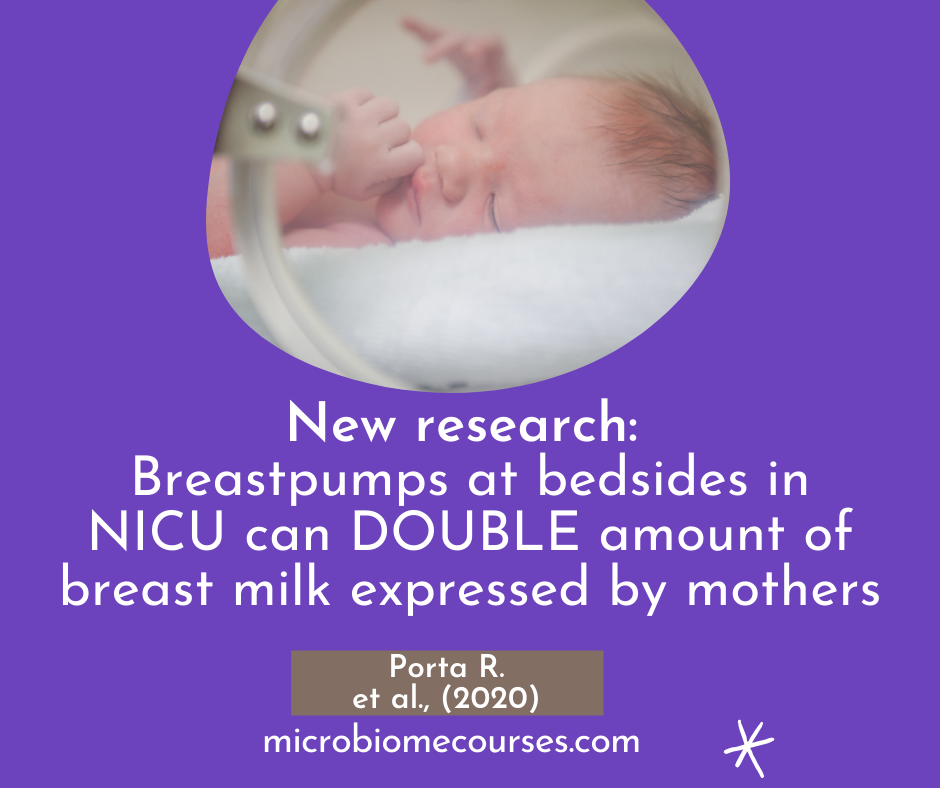 Fascinating findings of a pilot study in a Spanish NICU.

Two simple things made a huge difference to the amount of breast milk expressed by mothers of very low-birth weight babies in the NICU.

1. To have more breast pumps available at bedsides in the NICU enabling full-time access to the pumps for mothers.

2. To better educate and inform parents.

These two things DOUBLED the volume of breastmilk expressed by mothers, improved breastfeeding rates and decreased the cost of donor milk.
The results of the pilot study by Porta R et al., (2020):
By day 14 after birth - the volume of maternal expressed breast milk (MEBM) DOUBLED

- Increased to >500 mL per day
Exclusive breastfeeding rates at discharge improved from 26.67% to 76.19%
The cost of donor milk per patient decreased by 15.7%
As the abstract concludes:
"This study is an example of a cost-beneficial quality improvement strategy. It demonstrates the importance of an optimal supply of breast milk pumps in NICU and educational interventions focused on enhancing MEBM production."


My personal take-home message

It seems to me that if implemented on a worldwide scale, these two simple and cost-effective measures could have a massive impact on the future health of very low birth-weight babies - the effect of which could last a lifetime.

What do you think?
***
Science reference:
Porta R, Miralles N, Paltrinieri A, Ibáñez B, Giménez J, Roca T, Vega A. A Breast Milk Pump at the Bedside: A Project to Increase Milk Production in Mothers of Very Low Birth Weight Infants. Breastfeed Med. 2020 Dec 22. doi: 10.1089/bfm.2020.0122. Epub ahead of print. PMID: 33351698.
***

Social media:
I would love to connect with you via social media.
FACEBOOK (please join us!): https://www.facebook.com/groups/473121803401844/
INSTAGRAM (please show some love!): https://www.instagram.com/microbiomecourses/
PINTEREST (please save the pin!): https://www.pinterest.co.uk/MicrobiomeCourses/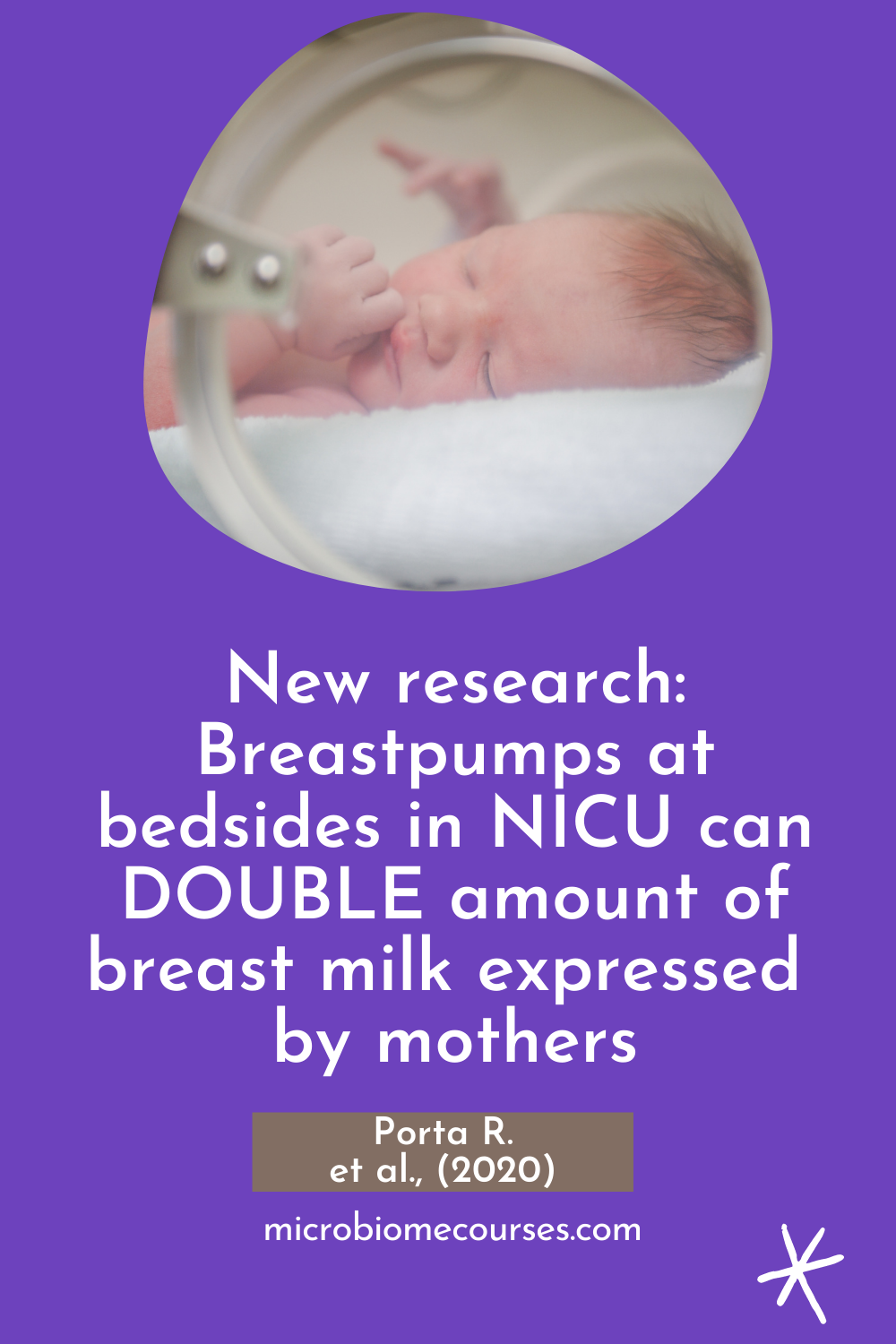 ***
Want to know more?
Join our FREE one hour mini-course on the infant microbiome.
Approved for 1 L-CERP (IBLCE) & 1 CPD HOUR (ACM)
Immediate access and go-at-your-own pace.
Learn from 7 professors about why vaginal birth and breast milk are so critical to the infant immune system.
Link to enroll: >>> https://microbirth.teachable.com/p/specialinfantmicrobiome1/