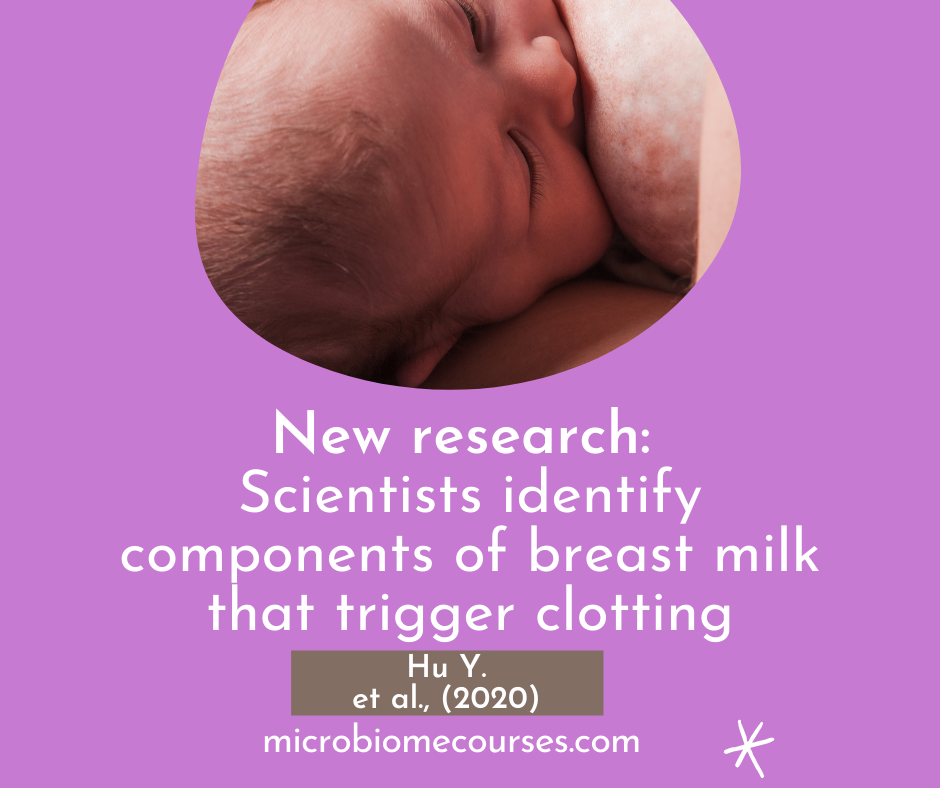 As you know, breast milk is incredibly complex and contains many bioactive components.

Now a new study has identified the components of breast milk that activate the coagulation system.

In other words, the components in breast milk that trigger clotting.
The components are extracellular vesicles (EVs) present in normal human milk. These expose tissue factors (TF).

And what is TF?

Apparently, according to the full paper, "TF is the transmembrane receptor of coagulation factor VII(a) and is not detectable in blood or plasma under physiological conditions. "
The scientists found these clotting components can survive conditions encountered in the infant gut - but they are sensitive to the pasteurisation process for pooled donor milk (routinely used in NICU unuts).
The key findings from Hu et al. (2020)
Human milk contains coagulant EVs that expose TF.
Coagulant potential of human milk is sensitive to pasteurization and preparation protocols routinely used in neonatal intensive care units.
The scientists theorise that these components may be protective for babies. They may play a part in protecting the nipple skin from damage by sealing the wound to reduce bleeding and inflammation.
From the abstract:
"Currently, the physiological function of TF-exposing vesicles in human milk is unknown, but we speculate that these vesicles may be protective for infants. Another explanation could be nipple skin damage, which occurs in most breastfeeding women. Milk-derived TF-exposing EVs may seal the wound and thereby reduce bleeding and breast inflammation."
***
Science reference:
Yong Hu, Lena Hell, Ruth Anna Kendlbacher, Najat Hajji, Chi Hau, Annemieke van Dam, René J. Berckmans, Lukas Wisgrill, Cihan Ay, Ingrid Pabinger, Alain Brisson, Andreas Repa, Rienk Nieuwland, Johannes Thaler; Human milk triggers coagulation via tissue factor–exposing extracellular vesicles. Blood Adv 2020; 4 (24): 6274–6282. doi: https://doi.org/10.1182/bloodadvances.2020003012

https://ashpublications.org/bloodadvances/article/...

***

Social media:
I would love to connect with you via social media.
FACEBOOK (please join us!): https://www.facebook.com/groups/473121803401844/
INSTAGRAM (please show some love!): https://www.instagram.com/microbiomecourses/
PINTEREST (please save the pin!): https://www.pinterest.co.uk/MicrobiomeCourses/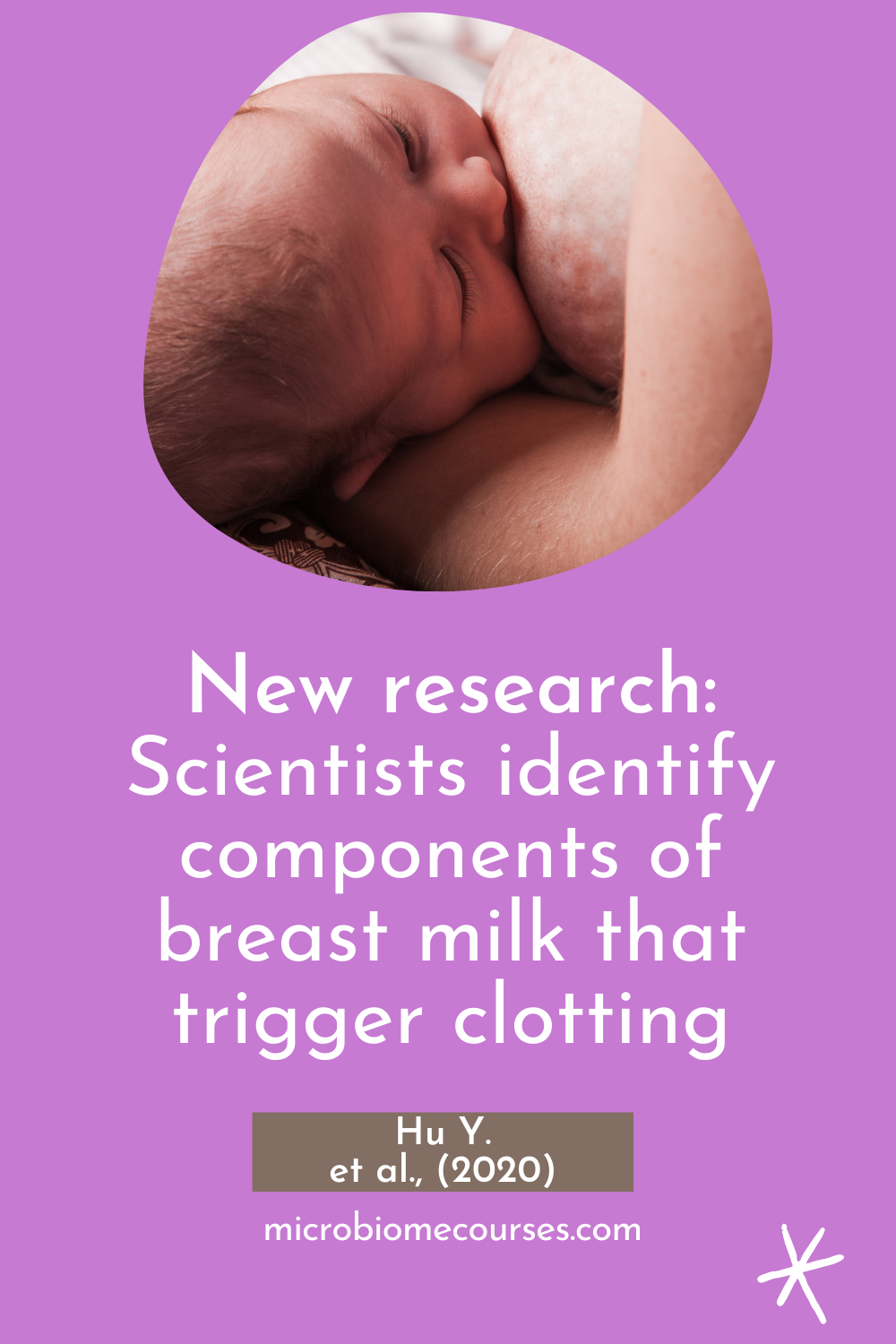 ***
Want to know more?
Join our FREE one hour mini-course on the infant microbiome.
Approved for 1 L-CERP (IBLCE) & 1 CPD HOUR (ACM)
Immediate access and go-at-your-own pace.
Learn from 7 professors about why vaginal birth and breast milk are so critical to the infant immune system.
Link to enroll: >>> https://microbirth.teachable.com/p/specialinfantmicrobiome1/