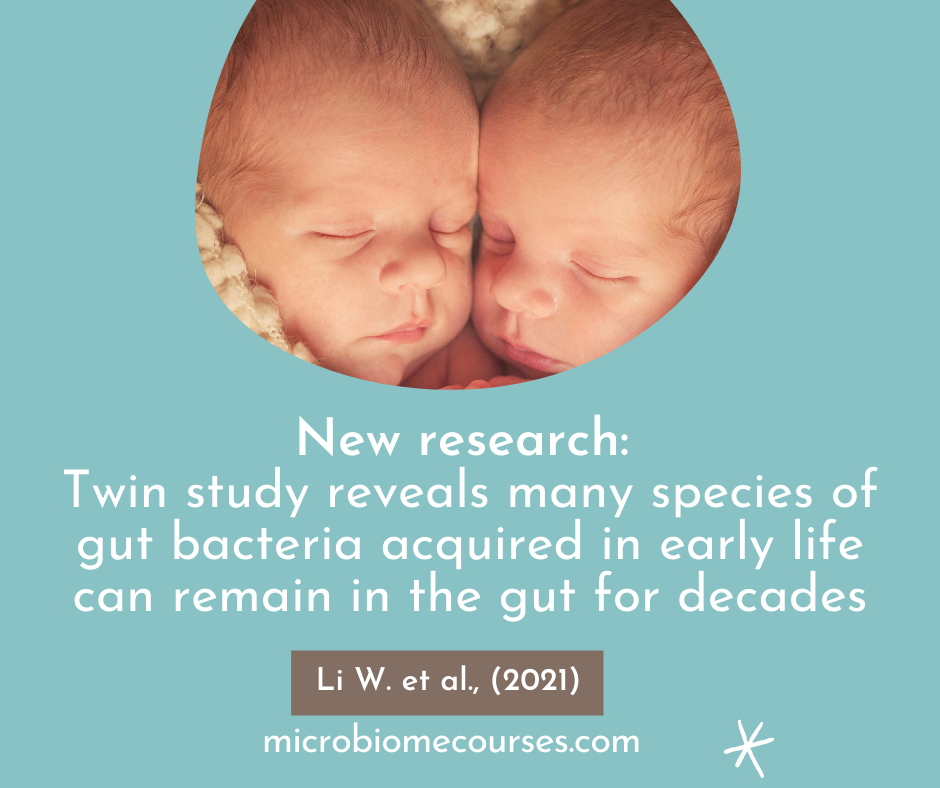 Wow. As a twin myself - I find this research fascinating!

A new twin study illustrates why the types of bacteria you acquire at birth and in early life are so important - because they may last a lifetime!

The new study by Li et al., (2021) used data from the TwinsUk cohort.

The scientists analysed 1004 gut microbiome samples from elderly twins (senior adults around 65 years old).

The researchers found that a minor proportion of gut bacteria acquired early in life remain in the gut for many decades.
The results:

From the abstract: "We identified the rare genomic variants (single nucleotide variation and indels) for 27 prevalent species with enough sequencing coverage for confident genomic variant identification.

We found that for some species, twin pairs, including both monozygotic (MZ) and dizygotic (DZ) twins, share significantly more rare variants than unrelated subject pairs"

The conclusion:

What this means is that many of species in your gut microbiome acquired at birth and in your early life will last your whole life - so during birth, that's bacteria acquired from your mother's vagina, gut and skin.

From birth onwards, it's the bacteria acquired from the air of your environment. Bacteria acquired from every touch, from every kiss, from everything you eat and everything you put in your mouth. Many of these types of bacteria could still be there at the end of your life!

From the abstract: "Our data indicate that many species in the human gut acquired in early childhood can stay for a lifetime until senior ages."

***

Scientific reference

Li, W., Nelson, K.E. Microbial Species that Initially Colonize the Human Gut at Birth or in Early Childhood Can Stay in Human Body for Lifetime. Microb Ecol (2021). https://doi.org/10.1007/s00248-020-01636-0

***
Social media:
I would love to connect with you via social media.
FACEBOOK (please join us!): https://www.facebook.com/groups/473121803401844/
INSTAGRAM (please show some love!): https://www.instagram.com/microbiomecourses/
PINTEREST (please save the pin!): https://www.pinterest.co.uk/MicrobiomeCourses/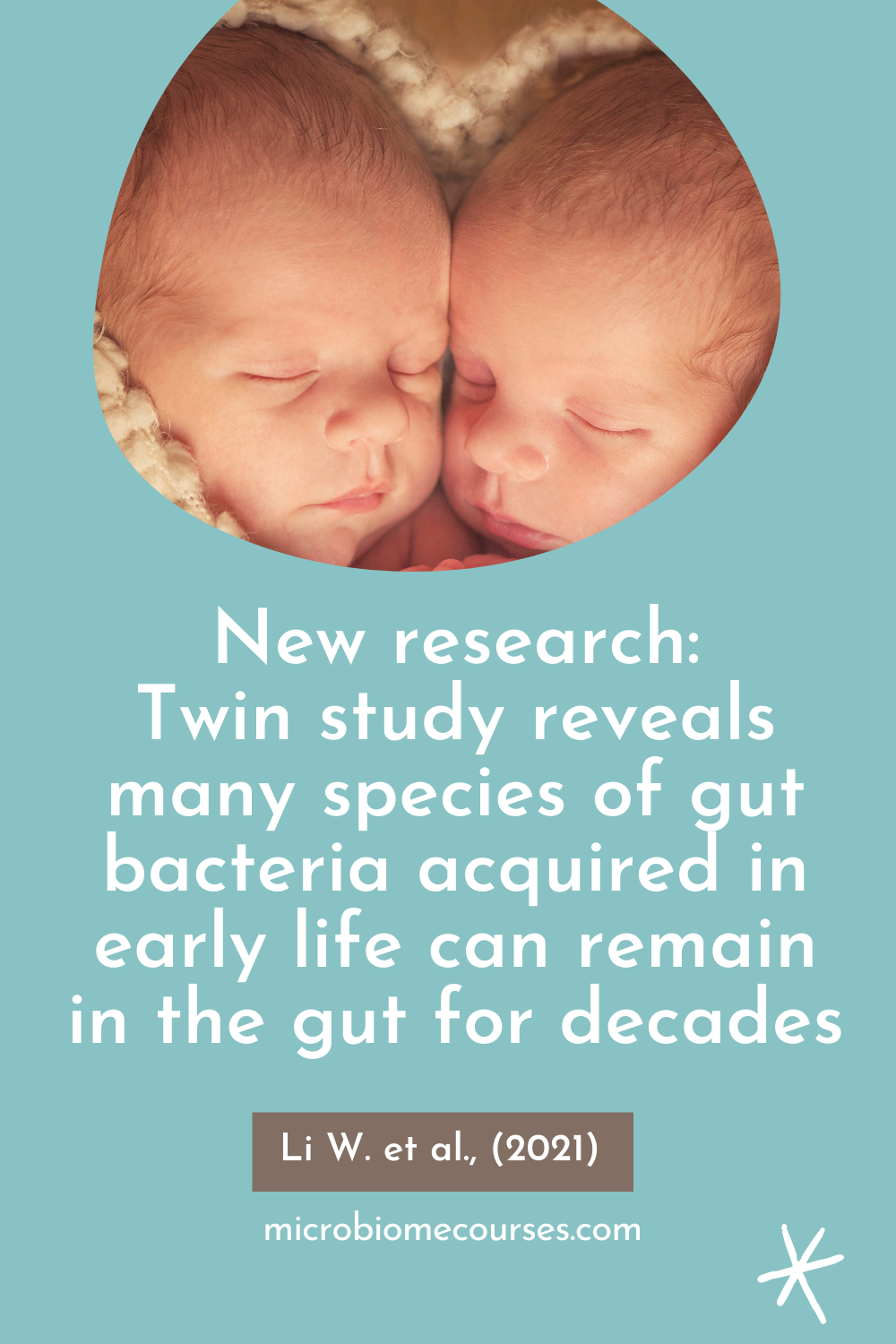 ***
Want to know more?
Join our FREE one hour mini-course on the infant microbiome.
Approved for 1 L-CERP (IBLCE) & 1 CPD HOUR (ACM)
Immediate access and go-at-your-own pace.
Learn from 7 professors about why vaginal birth and breast milk are so critical to the infant immune system.
Link to enroll: >>> https://microbirth.teachable.com/p/specialinfantmicrobiome1/