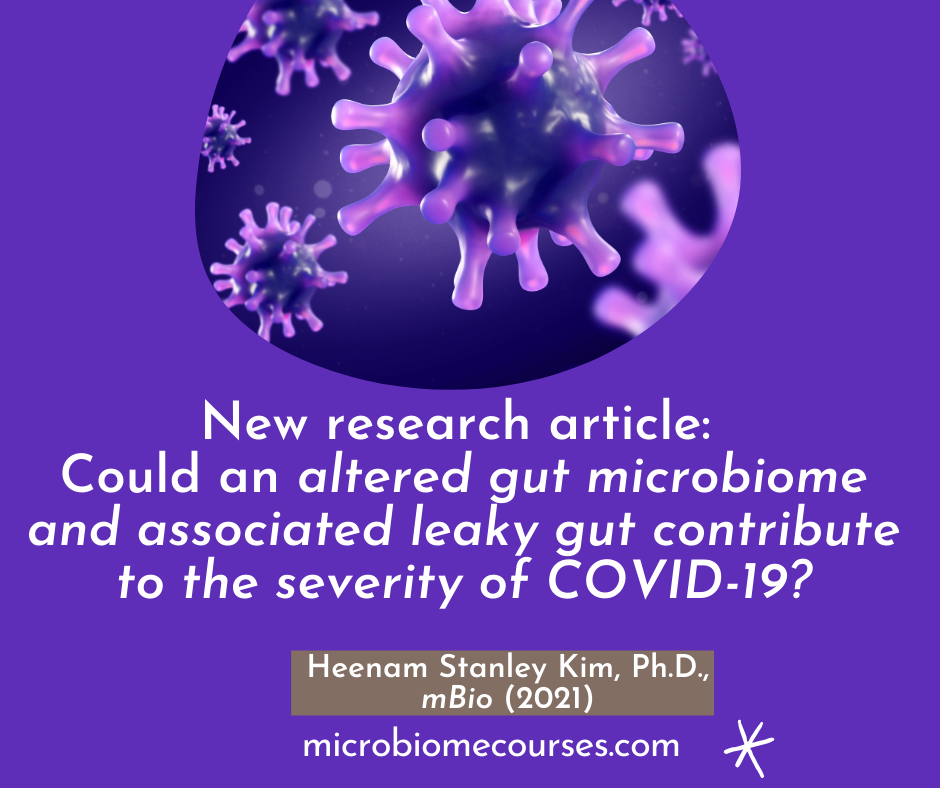 "There seems to be a clear connection between the altered gut microbiome and severe COVID-19."
- Heenam Stanley Kim, Ph.D., Microbiologist

(quoting from News-Medical.net article)




A new research article by Kim et al., (2021) makes the case that poor gut health may exacerbate the severity of a COVID-19 infection.
The theory is proposed by microbiologist Heenam Stanley Kim, Ph.D, from Korea University's Laboratory for Human-Microbial Interactions in Seoul.

Kim proposes that an altered gut microbiome and associated "leaky gut" may contribute to the onset of gastrointestinal symptoms and potentially complications in other organs.
According to the paper in MBio (an open access journal by the American Society for Microbiology), "altered gut microbiota and its associated leaky gut may contribute to the onset of gastrointestinal symptoms and occasionally to additional multiorgan complications that may lead to severe illness by allowing leakage of the causative coronavirus into the circulatory system."
The relationship between COVID-19 and the gut microbiome is complex and much more research is needed for a full understanding.
Recent studies suggests that COVID-19 could reduce bacterial diversity in the gut microbiome. Some types of gut bacteria are responsible for producing butyrate - a short chain fatty acid that plays an important role in reinforcing fut-barrier function.

If these species are missing from the gut microbiome, or if they are replaced by pathogenic bacteria, then the idea is this could change the overall composition of the gut microbiome with potential consequences for a person's health.

It seems that the "Western diet" which is typically low in fibre could be playing a part in altering the gut microbiomes, and this could be leading to chronic disease.

So, potentially what could someone do to reduce the severity of a COVID-19 infection?
Kim suggests perhaps eating more fibre. This may lower a person's risk of serious infection from COVID-19. Or next-generation probiotics. And perhaps for more extreme cases of COVID-19, there's even the idea of fecal microbiota transplantation.

According to the paper, "Fecal microbiota transplantation (FMT), next-generation probiotics focusing on butyrate-producing gut microbes, or simply increasing the daily intake of dietary fiber may be considered in improving the gut health of COVID-19 patients."

***

Article and Science reference

Easy-to-understand article: https://www.news-medical.net/news/20210112/Poor-gu...

Science reference: Heenam Stanley Kim, Do an Altered Gut Microbiota and an Associated Leaky Gut Affect COVID-19 Severity? mBio Jan 2021, 12 (1) e03022-20; DOI: 10.1128/mBio.03022-20

***

Social media:
I would love to connect with you via social media.
FACEBOOK (please join us!): https://www.facebook.com/groups/473121803401844/
INSTAGRAM (please show some love!): https://www.instagram.com/microbiomecourses/
PINTEREST (please save the pin!): https://www.pinterest.co.uk/MicrobiomeCourses/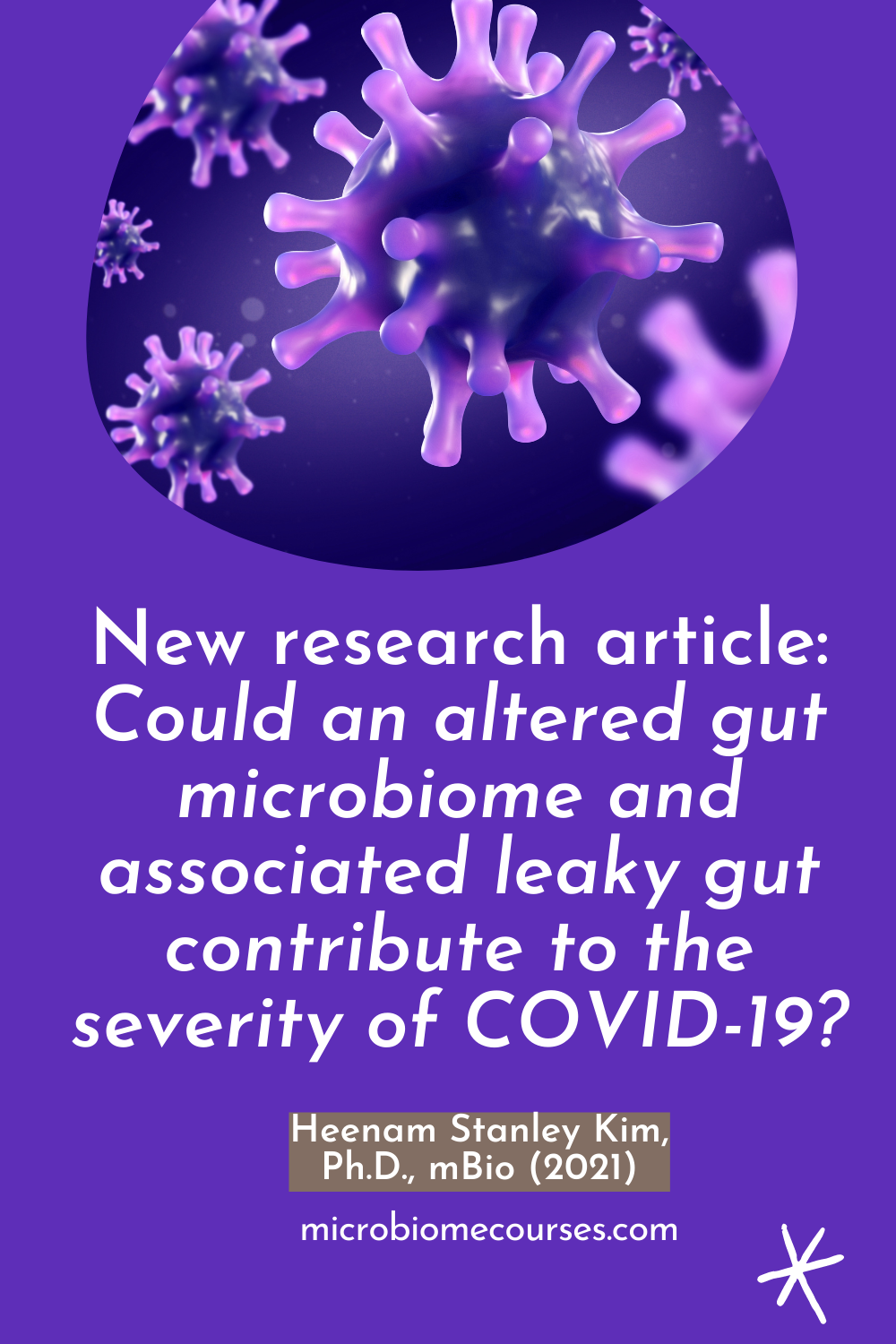 ***
Want to know more?
Join our FREE one hour mini-course on the infant microbiome.
Approved for 1 L-CERP (IBLCE) & 1 CPD HOUR (ACM)
Immediate access and go-at-your-own pace.
Learn from 7 professors about why vaginal birth and breast milk are so critical to the infant immune system.
Link to enroll: >>> https://microbirth.teachable.com/p/specialinfantmicrobiome1/