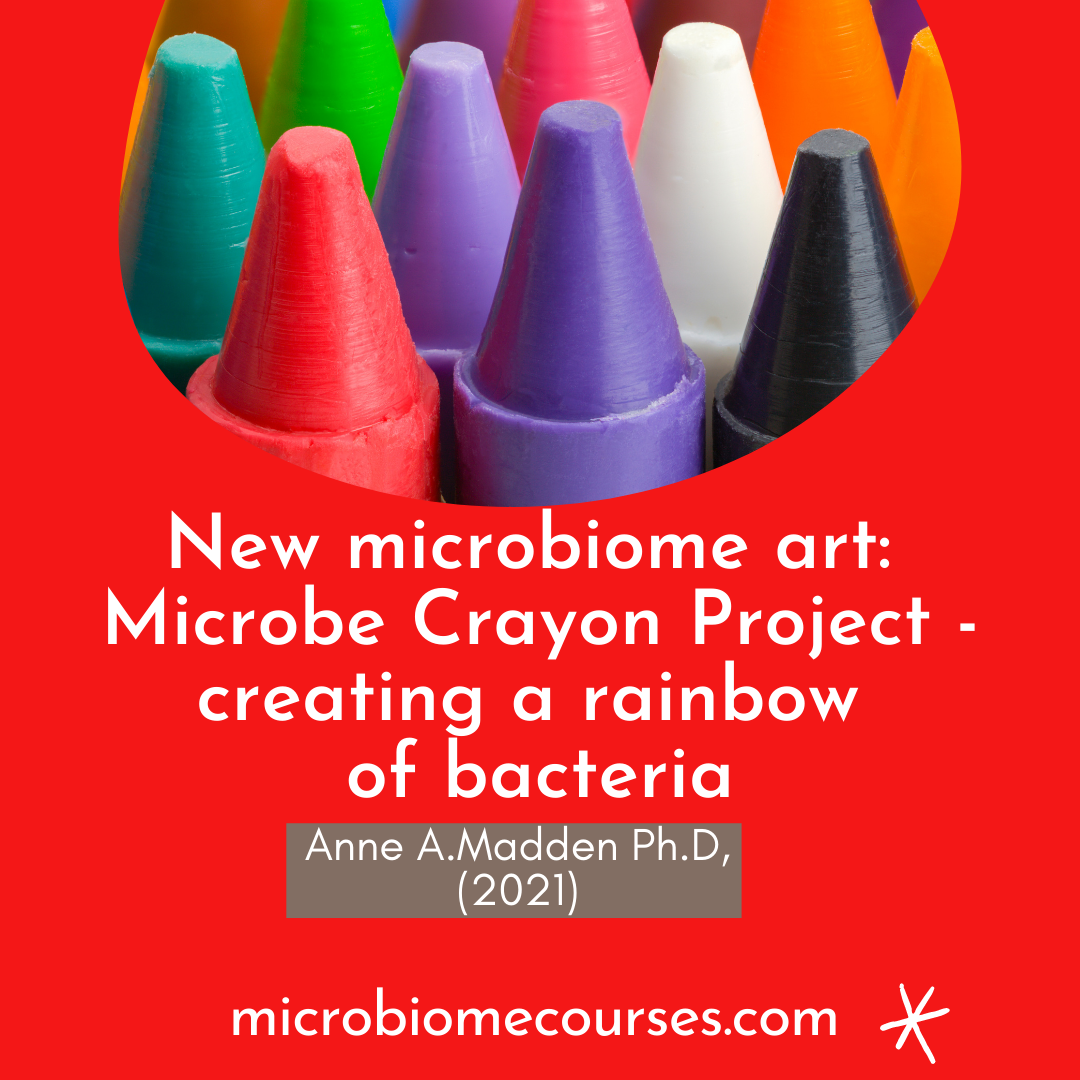 Who doesn't love a rainbow of colour?
And who doesn't love a rainbow of different coloured bacteria?
I simply love this blog-post and colourful microbiome-related project by microbiologist Anne A. Madden Ph.D.
The Microbe Crayon Project reveals and celebrates the colours of the microbial world by giving a microbiome-make-over to a set of brightly coloured crayons.

"The microbes around us naturally produce a rainbow of colors. To display this with some whimsy, I gave a set of 48 Crayola(R) brand crayons a make-over, relabeling them with the microbes that create this biological palette.
Below are the 48 microbes, including the fungi, bacteria, and archaea with a bit of information on how we interact with them, and links to their natural colors. This is just a glimpse into the microbes that make our world colorful."
On the blog-post, you can see all the different crayons with their adapted microbe names, plus the microbes and their natural pigments, and you can explore each crayon microbes in more detail.
It's a brilliant way to use the power of colour to spread awareness about the microbial world. I love it!
What do you think?
***
Blog-post

Link to blog-post: Microbe Crayon Project – Anne A. Madden, Ph.D (wordpress.com)

***

Want to help?

Together, we can make a difference to the health of the next generation.

It's simple.

Share our blog-posts on social media, so health professionals and parents become more aware of the science.
1. Please share this blog far and wide: https://bit.ly/3avZHbR

2. Every Monday, we send out a weekly digest to everyone enrolled in this School. If you haven't already done so, do enroll to receive the weekly digest. It's free! https://bit.ly/3cYrQK8

3. Recommend our FREE mini-course to your friends - so they can learn about the infant microbiome (and they can earn a free L-CERP and CPD HOUR!): https://bit.ly/3rEmyHL

Social media:
I would love to connect with you via social media.
FACEBOOK (please join us!): https://www.facebook.com/groups/473121803401844/
INSTAGRAM (please show some love!): https://www.instagram.com/microbiomecourses/
PINTEREST (please save the pin!): https://www.pinterest.co.uk/MicrobiomeCourses/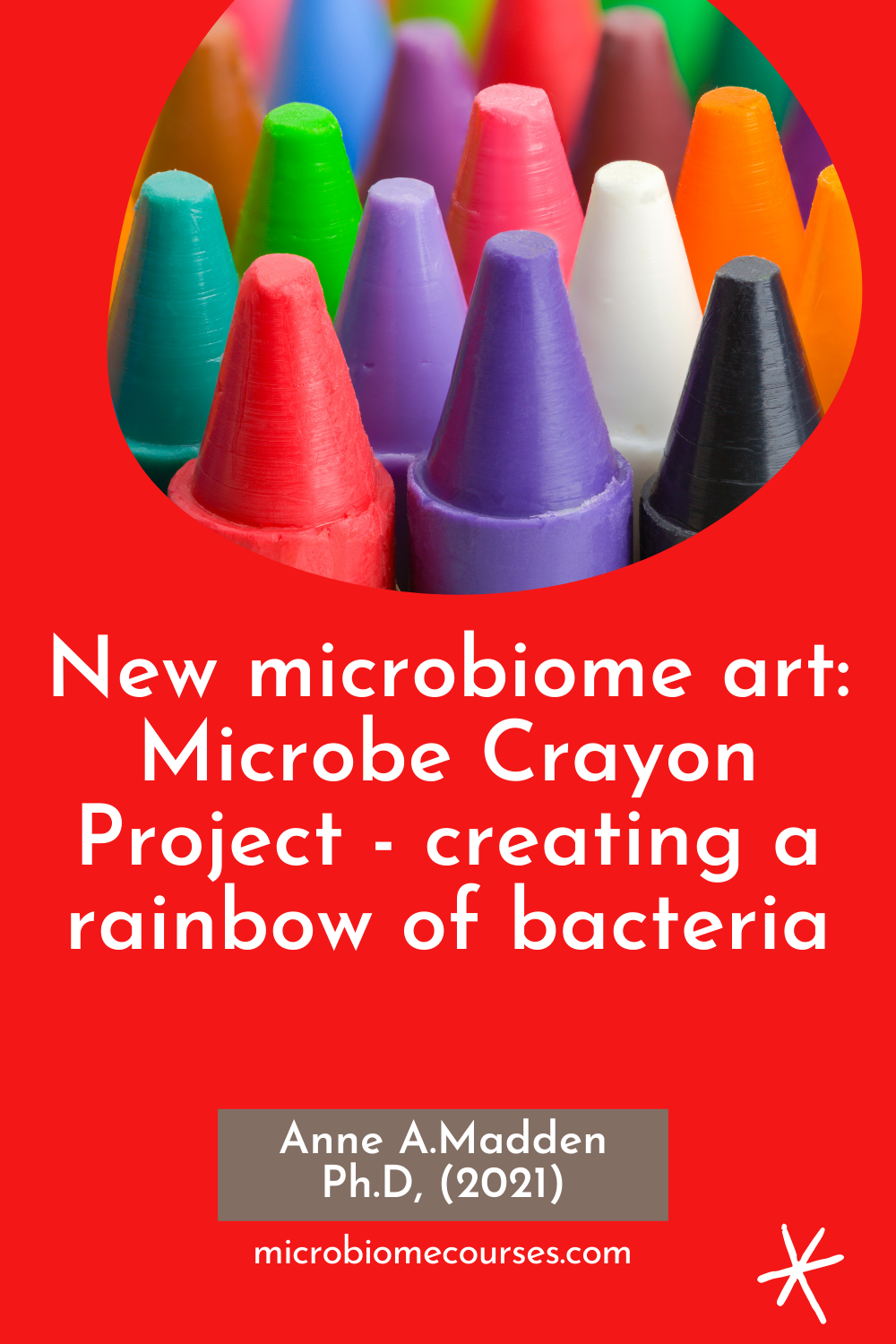 ***
Want to know more?
Join our FREE one hour mini-course on the infant microbiome.
Approved for 1 L-CERP (IBLCE) & 1 CPD HOUR (ACM)
Immediate access and go-at-your-own pace.
Learn from 7 professors about why vaginal birth and breast milk are so critical to the infant immune system.
Link to enroll: >>> https://microbirth.teachable.com/p/specialinfantmicrobiome1/