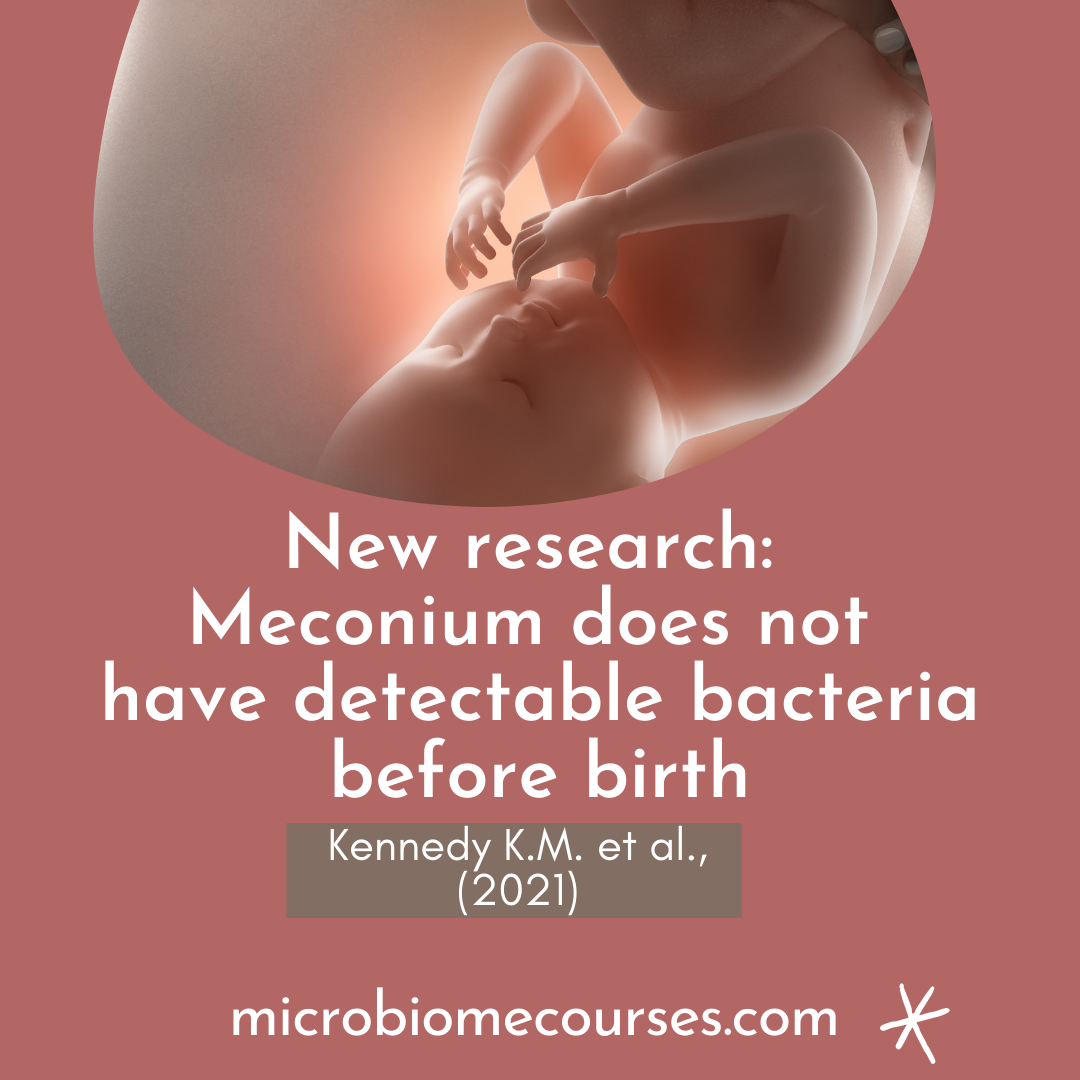 If you're a midwife, you'll probably know all about meconium.

Meconium is a thick, green tar-like substance that lines the baby's gut during pregnancy.

Meconium is usually released as the baby's first stool after birth. But sometimes the baby will have a bowel movement before birth - which means meconium is found in the amniotic fluid.

Unlike actual faeces, meconium is composed of materials ingested whilst in the mother's womb; including intestinal epithelial cells, mucus and amniotic fluid.

***

Now a new (preprint) study looks at whether bacteria can be detected in meconium PRIOR to birth.

This can help inform a hot scientific debate over whether (or not) a baby's gut is colonised by bacteria whilst developing in the womb.

So whether (or not) the baby's gut is colonised by bacteria BEFORE birth.
To make it clear - the research by Kennedy K.M. et al., (2021) is in preprint and has not been certified by peer review.

The study:
20 samples of fetal meconimum were collected from rectal swabs during elective breech C-section - before labour and before antibiotics were administered. The samples were then sequenced.
The scientists then discounted likely skin contaminants found in many of the samples (most frequently Staphylococcus epidermidis).
The results:

The conclusion: bacteria were not found in the meconium prior to birth. That means, according to this study, the fetal gut microbiome is not colonised before birth.
The abstract concludes: "We conclude that fetal gut colonization does not occur before birth, and that microbial profiles of neonatal meconium reflect populations acquired during and after birth."

The meaning:
Previous studies found bacterial DNA in the meconium of a newborn - but the samples were collected hours to days after birth.

This study suggests the bacteria found in the meconium in previous studies were acquired during and after birth.

Science ref:

Katherine M. Kennedy, Max J. Gerlach, Thomas Adam, Markus M. Heimesaat, Laura Rossi, Michael G. Surette, Deborah M. Sloboda, Thorsten Braun, Fetal gut colonization: meconium does not have a detectable microbiota before birth bioRxiv 2021.02.17.431710; doi: https://doi.org/10.1101/2021.02.17.431710

https://www.biorxiv.org/content/10.1101/2021.02.17...

***

Want to help?

Together, we can make a difference to the health of the next generation.

It's simple.

Please share our blog-posts on social media, so health professionals and parents become more aware of the science.
1. Please share this blog far and wide: https://bit.ly/3bA5Sef

2. Every Monday, we send out a weekly digest to everyone enrolled in this School. If you haven't already done so, do enroll to receive the weekly digest. It's free! https://bit.ly/3cYrQK8

3. Recommend our FREE mini-course to your friends - so they can learn about the infant microbiome (and they can earn a free L-CERP and CPD HOUR!): https://bit.ly/3rEmyHL

Social media:
I would love to connect with you via social media.
FACEBOOK (please join us!): https://www.facebook.com/groups/473121803401844/
INSTAGRAM (please show some love!): https://www.instagram.com/microbiomecourses/
PINTEREST (please save the pin!): https://www.pinterest.co.uk/MicrobiomeCourses/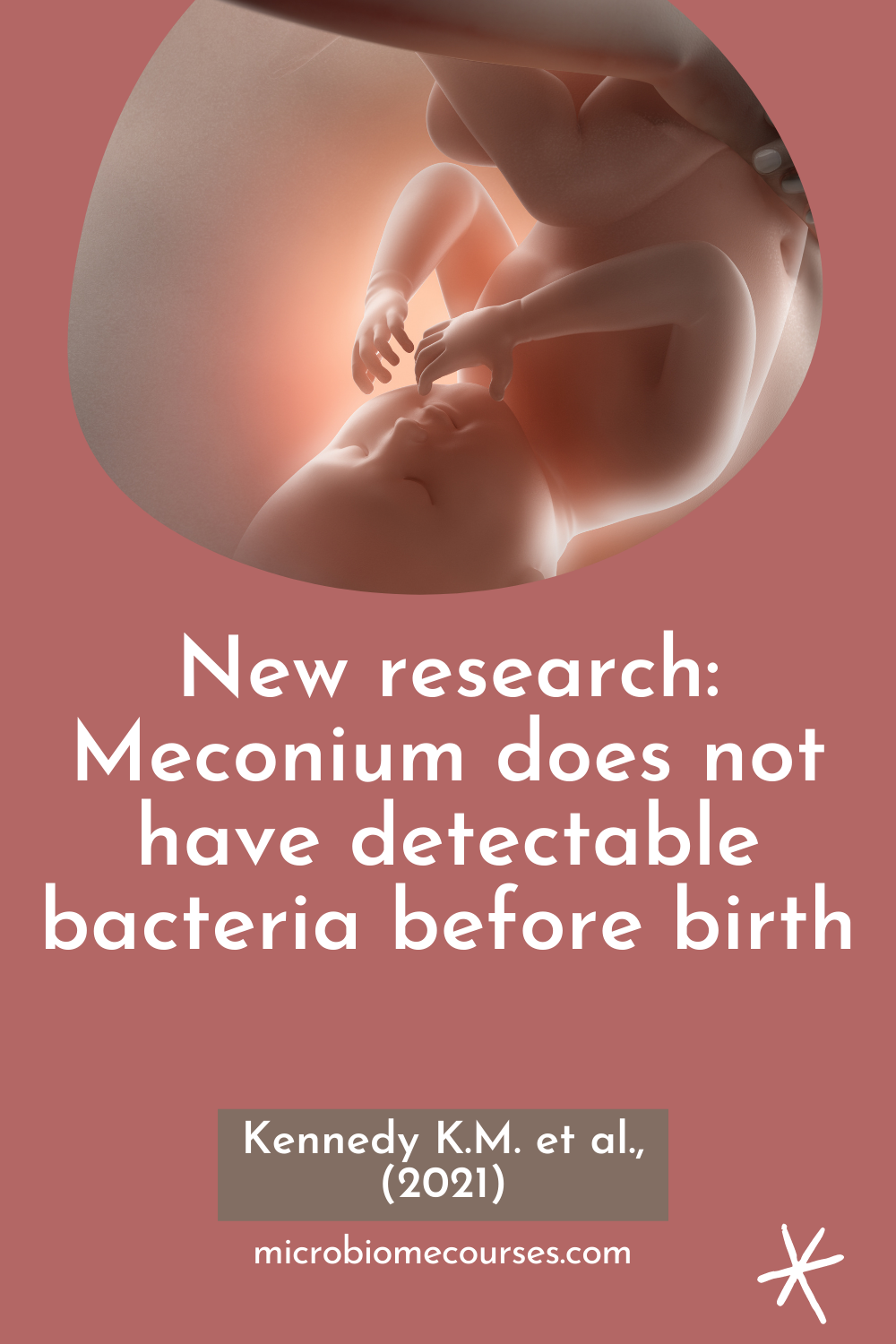 ***
Want to know more?
Join our FREE one hour mini-course on the infant microbiome.
Approved for 1 L-CERP (IBLCE) & 1 CPD HOUR (ACM)
Immediate access and go-at-your-own pace.
Learn from 7 professors about why vaginal birth and breast milk are so critical to the infant immune system.
Link to enroll: >>> https://microbirth.teachable.com/p/specialinfantmicrobiome1/

***