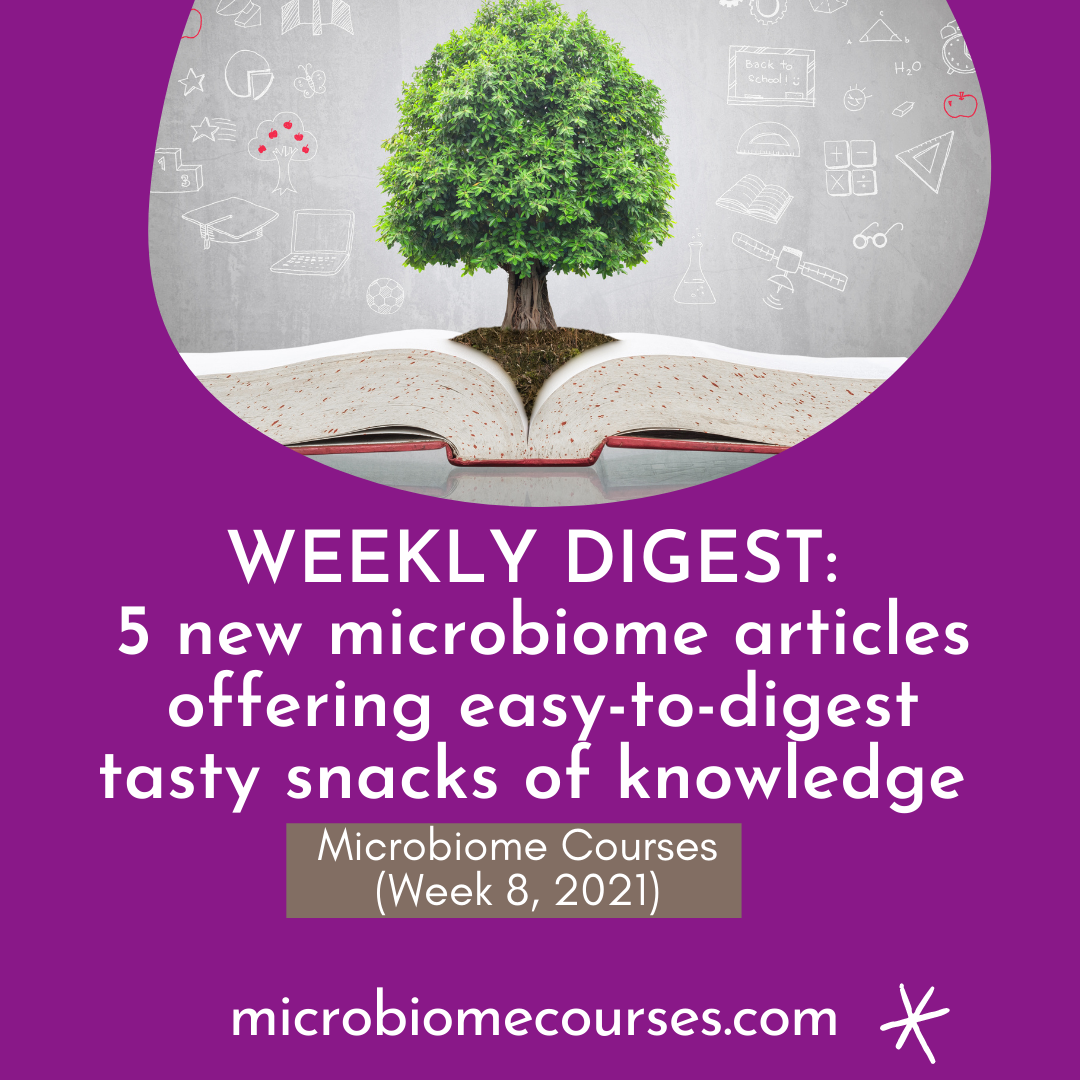 Here are this week's specially curated 5 new tasty snacks of knowledge. Happy reading!
Covering new research and articles on:
Can changing the diet of a breastfeeding mother change the infant microbiome?

Pre-eclampsia and the gut microbiome of pregnant mothers

Working from home and breast-pumping

How a vegan diet affects metabolism and micronutrients in young children

Creating a rainbow of bacteria
***
JOIN OUR FACEBOOK TRIBE: Wherever you are, please do connect with us!
Link to join our PRIVATE FACEBOOK GROUP >>> https://www.facebook.com/groups/473121803401844/
Or connect via Pinterest, Instagram, LinkedIn so we can all meet, discuss ideas and learn from each other.
***
This is a really interesting new review paper and a facinating idea. The paper is titled: "Can we modulate the breastfed infant gut microbiota through maternal diet?" In other words - if you change the diet of a breastfeeding mother, can this change the infant gut microbiome? Surprisingly...
***
New research reveals links between the gut microbiome and pre-eclampsia during pregnancy. . About pre-eclampsia. . Pre-eclampsia is a pregnancy complication that can occur (usually) during the second half of pregnancy (from around 20 weeks). . It is characterised by the pregnant mother...
***
This powerful op-ed article by Jessica Powell in the New York Times highlights a silver lining for many new parents working from home. By working from home (#WFH) = more flexible breast-pumping = more time with babies. Although the article doesn't mention the infant microbiome - science...
***
New research indicates that a full vegan diet affects the metabolism and micronutrients in young children. The pilot study by Hovinen et al., (February 2021) found that fully vegan children show "remarkable metabolic differences" compared to those children who ate an omnivorous diet. The...
***
Who doesn't love a rainbow of colour? And who doesn't love a rainbow of different coloured bacteria? I simply love this blog-post and colourful microbiome-related project by microbiologist Anne A. Madden Ph.D. The Microbe Crayon Project reveals and celebrates the colours of the microbial...
***
Want to know more?
Join our FREE one hour mini-course on the infant microbiome.
Approved for 1 L-CERP (IBLCE) & 1 CPD HOUR (ACM)
Immediate access and go-at-your-own pace.
Learn from 7 professors about why vaginal birth and breast milk are so critical to the infant immune system.
Link to enroll: >>> https://microbirth.teachable.com/p/specialinfantmicrobiome1/

***