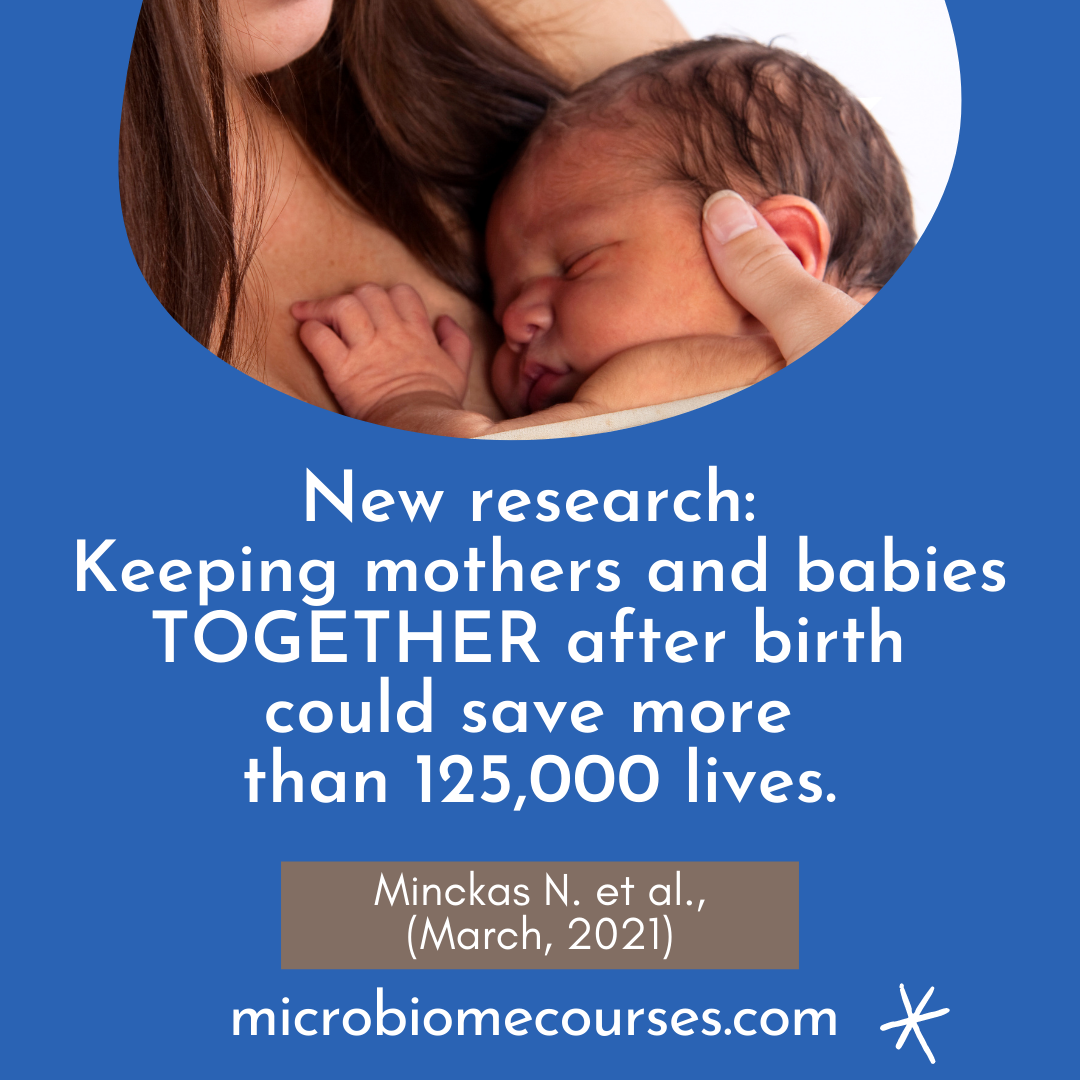 New research on the life-saving power of skin-to-skin!

Among infants born preterm or at low birthweight, previous research has shown that kangaroo mother care (KMC) reduces infant deaths by as much as 40%, hypothermia by more than 70%, and severe infections by 65%.
Kangaroo care is a method of holding a baby that involves skin-to-skin contact - usually the newborn is held on the naked chest of the mother.

But the pandemic has impacted kangaroo care around the world - even though the World Health Organization recommends babies should still breastfeed and have skin-to-skin even if the mother has or is suspected of having COVID-19.

According to a news statement released in March 2021 by the World Health Organization, "the WHO advises that mothers should continue to share a room with their babies from birth and be able to breastfeed and practice skin-to-skin contact – even when COVID-19 infections are suspected or confirmed - and should be supported to ensure appropriate infection prevention practices."

However, in many countries, if COVID-19 infections are confirmed or suspected, newborn babies are often separated from their mothers, putting the infants at higher risk of infection, lifelong health complications or even death.
In a global survey of 1120 neonatal healthcare providers by Rao S.P.N et al., (March 2021), published in the British Medical Journal (BMJ) Global Health:

Two-thirds of health workers in 62 countries reported they do not allow mothers with confirmed or suspected COVID-19 to practice routine skin to skin contact.

Nearly one-quarter did not allow breastfeeding, even by uninfected caregivers.

Now a study by Minckas N. et al., (March 2021) published in the Lancet EclinicalMedicine suggests that keeping mothers and babies TOGETHER could save more than 125,000 lives.

***

The study:
Minckas N. et al., analysed the benefits of kangaroo mother care (KMC) on survival among neonates weighing less than 2kg compared with the risk of acquiring SARS-CoV-2 from infected mothers/caregivers.

The results:

With an estimated 100% transmission:

In a worst-case scenario (100% transmission) - this could result in 1,950 neonatal deaths from COVID-19.
BUT - 125,680 neonatal lives could be saved with universal kangaroo mother care coverage.
The benefit of KMC is 65-fold higher than the mortality risk of COVID-19.
With an estimated 10% transmission:

If recent evidence of 10% transmission was applied, the ratio would be 630-fold.
In addition:
"We estimated a 50% reduction in KMC coverage could result in 12,570 incremental deaths and full disruption could result in 25,140 incremental deaths, representing a 2·3–4·6% increase in neonatal mortality across the 127 countries. "

The conclusion:
According to the paper, "The survival benefit of KMC far outweighs the small risk of death due to COVID-19."
***

News release and science references:

WHO news release (16th March 2021): https://www.who.int/news/item/16-03-2021-new-resea...

Minckas N, Medvedev MM, Adejuyigbe EA, Brotherton H, Chellani H, Estifanos AS, Ezeaka C, Gobezayehu AG, Irimu G, Kawaza K, Kumar V, Massawe A, Mazumder S, Mambule I, Medhanyie AA, Molyneux EM, Newton S, Salim N, Tadele H, Tann CJ, Yoshida S, Bahl R, Rao SPN, Lawn JE; COVID-19 Small and Sick Newborn Care Collaborative Group. Preterm care during the COVID-19 pandemic: A comparative risk analysis of neonatal deaths averted by kangaroo mother care versus mortality due to SARS-CoV-2 infection. EClinicalMedicine. 2021 Feb 15;33:100733. doi: 10.1016/j.eclinm.2021.100733. Epub ahead of print. PMID: 33748724; PMCID: PMC7955179. https://www.thelancet.com/journals/eclinm/article/...
Rao SPN, Minckas N, Medvedev MM, Gathara D, Y N P, Seifu Estifanos A, Silitonga AC, Jadaun AS, Adejuyigbe EA, Brotherton H, Arya S, Gera R, Ezeaka CV, Gai A, Gobezayehu AG, Dube Q, Kumar A, Naburi H, Chiume M, Tumukunde V, Medhanyie AA, Plange-Rhule G, Shabini J, Ohuma EO, Tadele H, W/Gebriel F, Hadgu A, Alamineh L, Mehta R, Molyneux E, Lawn JE; COVID-19 Small and Sick Newborn Care Collaborative Group. Small and sick newborn care during the COVID-19 pandemic: global survey and thematic analysis of healthcare providers' voices and experiences. BMJ Glob Health. 2021 Mar;6(3):e004347. doi: 10.1136/bmjgh-2020-004347. PMID: 33716220. https://pubmed.ncbi.nlm.nih.gov/33716220/

***
Social media:
I would love to hear your views on our social media channels.
FACEBOOK (please join us!): https://www.facebook.com/groups/473121803401844/
INSTAGRAM (please show some love!): https://www.instagram.com/microbiomecourses/
PINTEREST (please save the pin!): https://www.pinterest.co.uk/MicrobiomeCourses/

LINKEDIN (please connect with me): https://www.linkedin.com/in/toniharman/

***
Contact Us

You can contact us via Microbirth website: https://microbirth.com/contact-us/

You can reach our school home page via any of these links:
Microbiome Courses: microbiomecourses.com

Microbiome Academy: microbiomeacademy.com

Microbirth School: https://microbirth.teachable.com

***
Want to know more?
Take our new FREE mini-course on the infant microbiome.
Learn the science in just 30 minutes!

Immediate access and go-at-your-own pace.
Learn from 6 professors about why vaginal birth and breast milk are so critical to a child's long-term health.
Link to enroll: >>> https://microbirth.teachable.com/p/taster/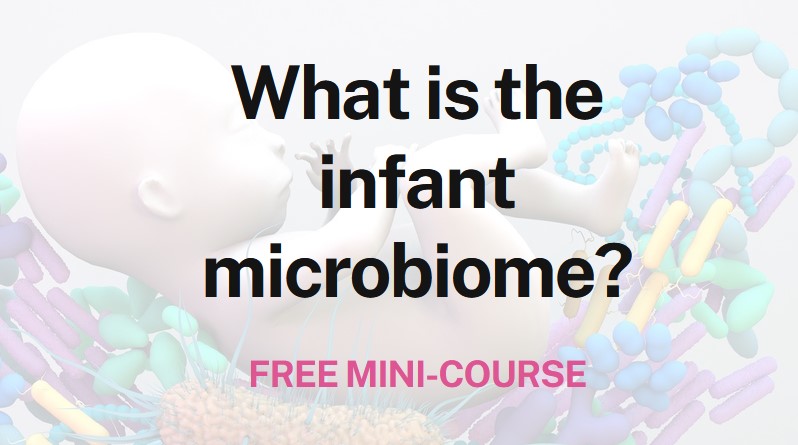 Terms of Use: All content is protected by copyright. You agree that you will not modify, copy, reproduce, sell, or distribute any content in any manner or medium without express written permission from the copyright holders.

© Alto Films Ltd 2021. All rights reserved.