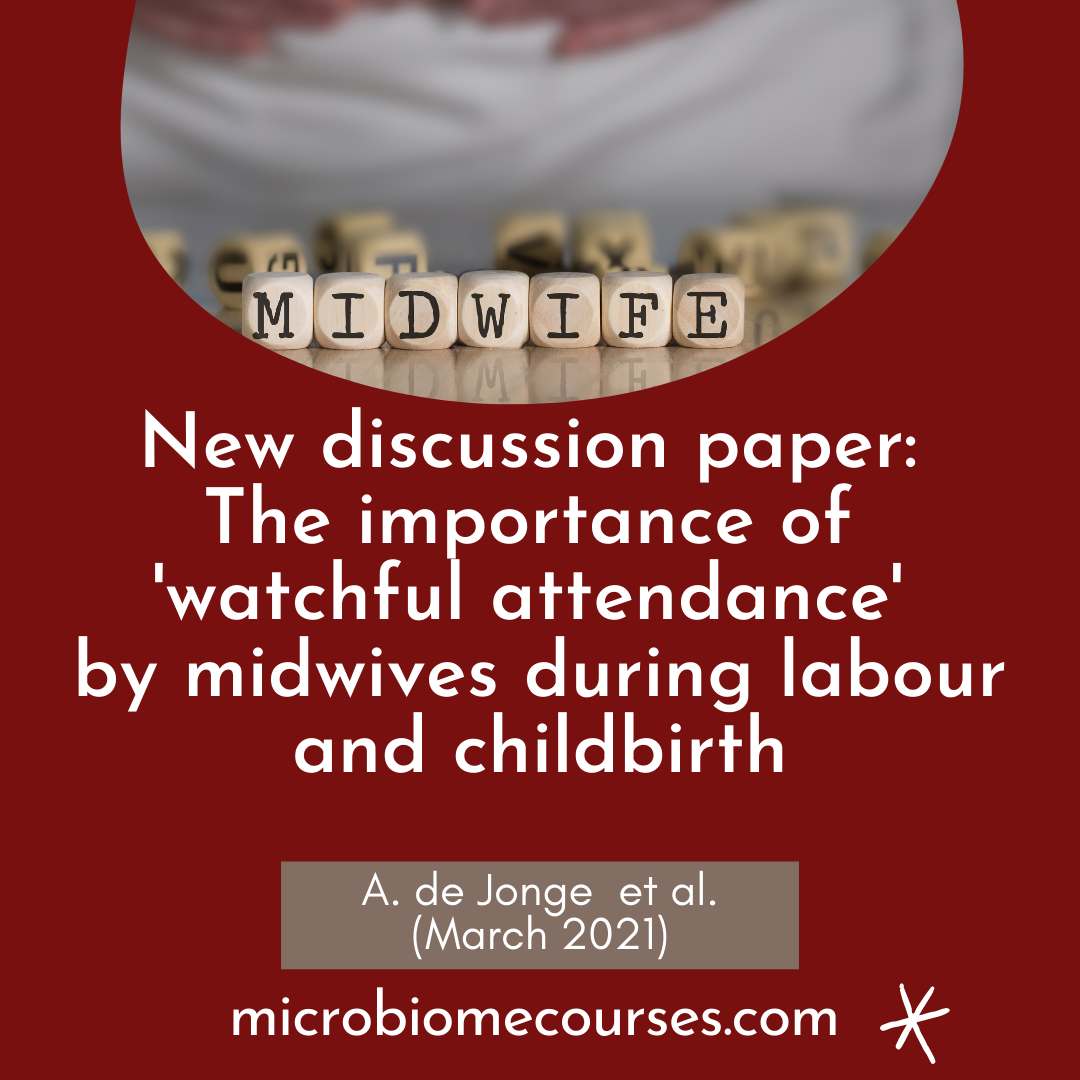 Really interesting discussion paper by Ank de Jong, Hannah Dahlen and Soo Downe making a strong case for 'watchful attendance' by midwives during labour and childbirth.

(Professor Hannah Dahlen is featured in our FREE mini-course and also in our Infant Microbiome & Epgienetics full-length course.)

In this discussion paper, the authors argue the importance of midwives taking the time to "be with" someone in labour. This means midwives can also provide support by watching quietly, rather than always be actively "doing" something to the labouring parent.

I love the first line: "Care of women during childbirth is often described by the activities professionals carry out, and not by the support they give."

What is "watchful attendance?"

The idea is that by being with a labouring expectant parent, a midwife can build a relationship based on trust and empathy.

And by "watchful attendance", the midwife can use all her senses to assess the situation unfolding.

Here's a great description of how a midwife uses all her senses during the labour and birth.

To quote from the paper, a midwife watches the expectant parent - "how she moves and interacts, noticing the sounds she makes, flush on her cheeks and focus of her eyes as an additional means of assessing the nature and strength of her contractions. She will observe the movement of the fetus as it articulates dynamically with the maternal pelvis and soft tissues and is mirrored in spontaneous maternal movement, and the neurohormonal progress of a woman's labour as evidenced by her breathing, the dilation of her pupils, and the tone of her skin."

The authors argue that if the term "watchful attendance" is adopted and used in practice - it can be taught to students as an important step towards creating and sustaining a parent-centred maternity care system.

If you're a midwife, what do you think of formally recognising "watchful attendance"?

Reference:

de Jonge A, Dahlen H, Downe S. 'Watchful attendance' during labour and birth. Sex Reprod Healthc. 2021 Mar 19;28:100617. doi: 10.1016/j.srhc.2021.100617. Epub ahead of print. PMID: 33774268. https://www.sciencedirect.com/science/article/pii/... https://pubmed.ncbi.nlm.nih.gov/33774268/

Link to our Infant Microbiome & Epigenetics course (featuring Hannah Dahlen and 10 other top University professors and approved for 9 HOURS CPD / CE / & 9 CERPs): https://microbirth.teachable.com/p/microbirthonlinecourse/

***
Social media:
I would love to hear your views on our social media channels.
FACEBOOK (please join us!): https://www.facebook.com/groups/473121803401844/
INSTAGRAM (please show some love!): https://www.instagram.com/microbiomecourses/
PINTEREST (please save the pin!): https://www.pinterest.co.uk/MicrobiomeCourses/

LINKEDIN (please connect with me): https://www.linkedin.com/in/toniharman/

***
Contact Us

You can contact us via Microbirth website: https://microbirth.com/contact-us/

You can reach our school home page via any of these links:
Microbiome Courses: microbiomecourses.com

Microbiome Academy: microbiomeacademy.com

Microbirth School: https://microbirth.teachable.com

***
Want to know more?
Take our new FREE mini-course on the infant microbiome.
Learn the science in just 30 minutes!

Immediate access and go-at-your-own pace.
Learn from 6 professors about why vaginal birth and breast milk are so critical to a child's long-term health.
Link to enroll: >>> https://microbirth.teachable.com/p/taster/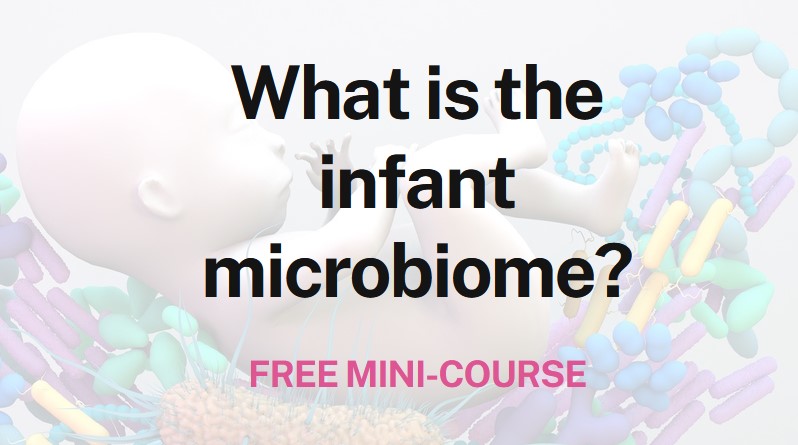 Terms of Use: All content is protected by copyright. You agree that you will not modify, copy, reproduce, sell, or distribute any content in any manner or medium without express written permission from the copyright holders.

© Alto Films Ltd 2021. All rights reserved.