This week I asked the wonderful people in our private Facebook group to rate the amount of accessible free breastfeeding support in their local area. (1 = no support, 10 = loads of support).

LINK TO PRIVATE FACEBOOK GROUP (please join us!): https://www.facebook.com/groups/473121803401844/

Some areas seem to have fantastic support - with a shout out to La Leche League South Africa, Islington Breastfeeding Team UK, Suffolk UK, Cornwall UK, Cairns Queensland Australia and north Dublin Ireland.

But in many other areas, there seems to be much less support for breastfeeding, or the breastfeeding support that is available isn't being widely advertised or promoted to new parents.

***

The infant microbiome and breastfeeding

All the science is showing that however a baby is born, exclusive breastfeeding can really help promote the optimal "seeding and feeding" of the infant microbiome, which helps a baby have the best possible long-term health.

How does this happen?

Well, exclusive breastfeeding provides the special sugars that feed the beneficial microbes in the baby's gut, which leads to the optimal training of the infant immune system, which can help protect for life.

For more on this - see our full-length Breast Milk and the Infant Microbiome course.

You can save 25% off the full course if you use this PROMO CODE at checkout: 25OFF

Click link to find out more:>>> https://microbirth.teachable.com/p/breastmilk1
***

What can we do?

I feel really strongly that all parents need really good, easily accessible, dedicated one-to-one support to help them meet their breastfeeding goals.

Plus all parents need to know why exclusive breastfeeding is so critically important for a child's health.

For me, good quality education and support could help transform the health of the next generation.

The big question is what can we do?

Is a campaign needed for more funding for more one-to-one dedicated breastfeeding support?

Or more advertising and promotion for the support that is available?

Or more funding for more IBCLCs, CLCs and other lactation specialists?

Or more specialist breastfeeding training for educators, health professionals and clinicians?

Or more awareness/support for dads, partners or family members?
Here's what I am thinking....

Could wider awareness of the infant microbiome help "unlock" support and additional funding for breastfeeding?

Do let me know your thoughts.

***
Quick links

To keep you up-to-date with the latest research on pregnancy, birth, breastfeeding and the infant microbiome, here are three new fascinating educational snacks of knowledge for you:
***

Short extracts:

If you are like me, you may appreciate this new review paper summarising some of the changes to the gut microbiome that happen during pregnancy. The paper (which is currently in Press*) by Turjeman S et al., (2021) explains that during pregnancy, there are many changes to the mother or...

***

PRE-PRINT: Reassuring news about the safety of breastfeeding amidst the COVID-19 pandemic. To doubly reassure mothers who want to breastfeed in these worrying times of a global pandemic, a new follow-up paper (IN PRE-PRINT) by Krogstad P et al. confirms that there is no evidence of...

***

I don't know about you, but I am fascinated by this type of research on the impact of stress before and after conception. This new research suggests stress could play a role in determining the sex of the future baby. New research suggests the sex of a baby could be affected by the mother´s stress levels...

***

Want to help?

Please share our blog-posts on social media to spread awareness the science.
1. Please share this blog far and wide! https://bit.ly/3gmO8Hi

2. Every Monday, we send out a weekly digest to everyone enrolled in this School. If you haven't already done so, do enroll to receive the weekly digest. It's free! https://bit.ly/3cYrQK8

3. Take our FREE mini-course and recommend it to your friends - to learn about the infant microbiome (and earn a free L-CERP and CPD HOUR!): https://bit.ly/3rEmyHL

***

Social media:
I would love to connect with you via social media.
FACEBOOK (please join us!): https://www.facebook.com/groups/473121803401844/
INSTAGRAM (please show some love!): https://www.instagram.com/microbiomecourses/
PINTEREST (please save the pin!): https://www.pinterest.co.uk/MicrobiomeCourses/

LINKEDIN (please connect with me): https://www.linkedin.com/in/toniharman/

***
Want to know more?
Join our FREE one hour mini-course on the infant microbiome within our own online microbiome academy, Microbiome Courses.
Approved for 1 L-CERP (IBLCE) & 1 CPD HOUR (ACM)
Immediate access and go-at-your-own pace.
Learn from 7 professors about why vaginal birth and breast milk are so critical to the infant immune system.
Link to enroll: >>> https://microbirth.teachable.com/p/specialinfantmicrobiome1/

***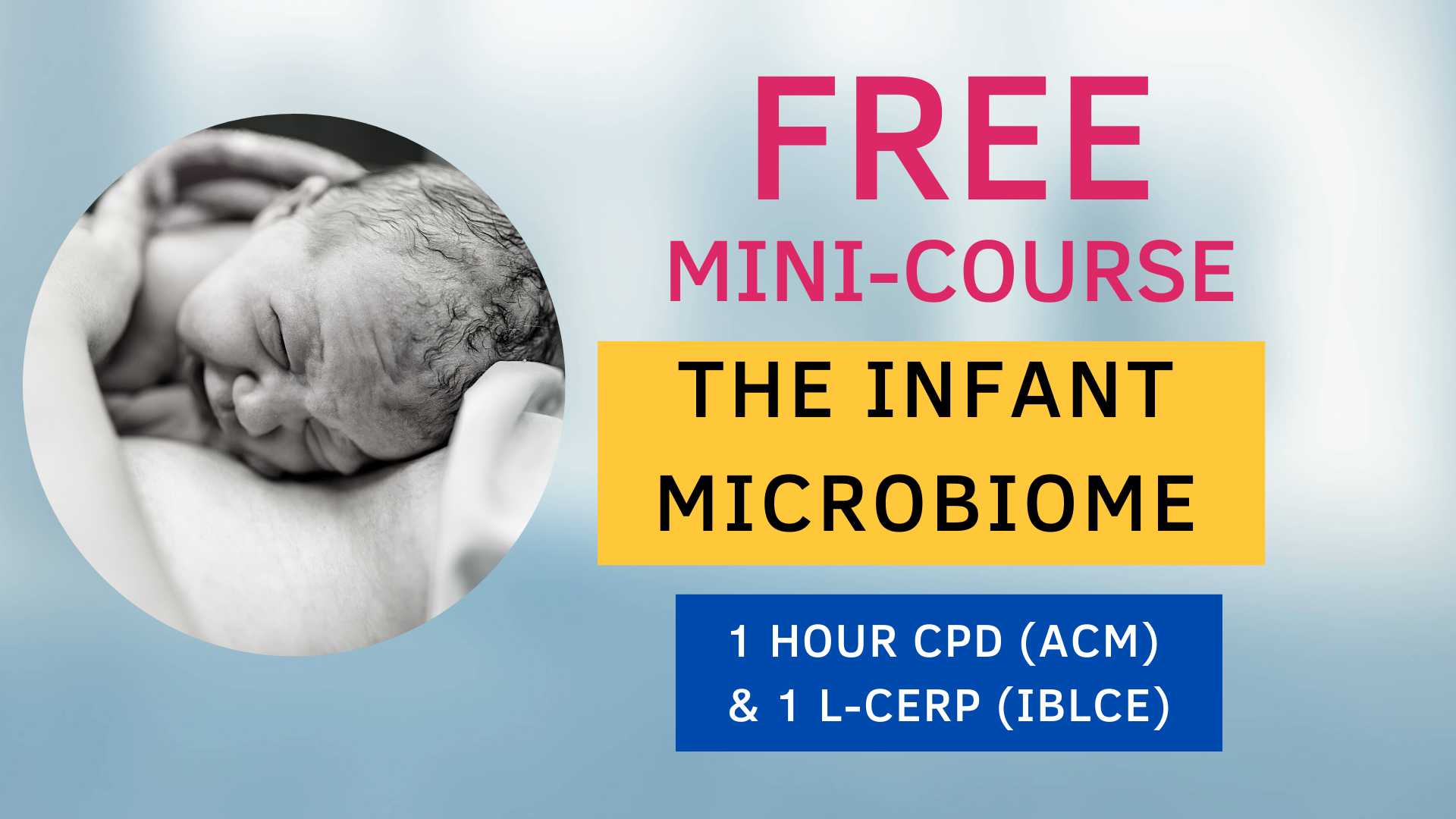 You can contact us via Microbirth website: https://microbirth.com/contact-us/

You can reach our school home page via any of these links:
Microbiome Courses: microbiomecourses.com

Microbiome Academy: microbiomeacademy.com

Microbirth School:
https://microbirth.teachable.com