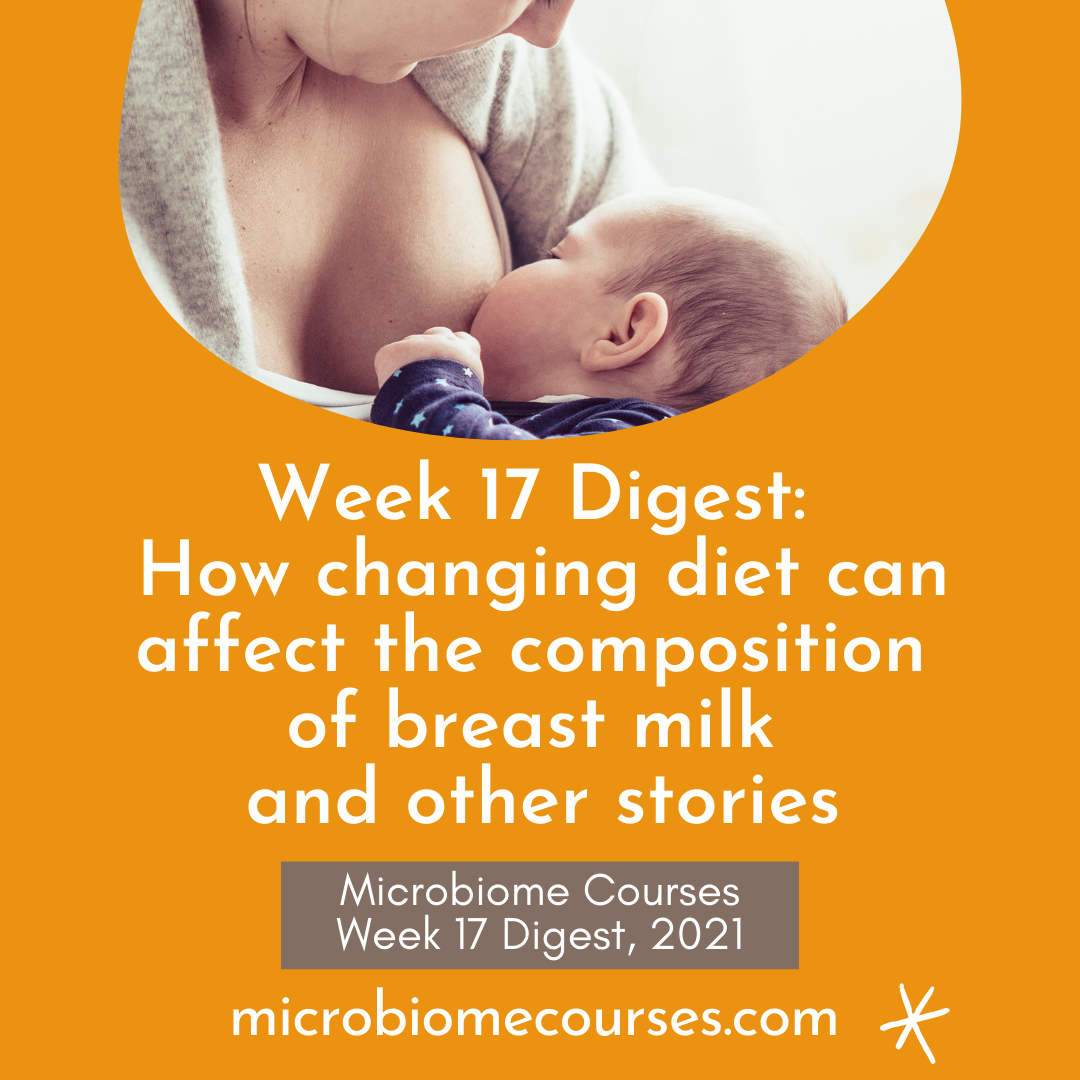 To keep you topped up with "brain-food", here is the digest for Week 17, 2021.

This digest (hopefully) offers some healthy snacks of knowledge to keep you topped up with the latest research on pregnancy, birth, breastfeeding and the infant microbiome.

This week, I asked our fab Facebook group about what they studied, or what they are studying now, or what they want to study.

Turns out - there are many very clever people within our School.

It's not just the professors featured in our courses, but also the brilliant members of the School community.

LINK TO PRIVATE FACEBOOK GROUP (please join us!): https://www.facebook.com/groups/473121803401844/

I asked...

Any group members with post-graduate qualifications? If so, in what subject?
Answers included:

MSc in Sexual and Reproductive Health, MBA specialised in Finance, MA Wellness with focus in lactation, MSc Women Health, MA in social work, MSed masters of education, MScN, PhD in Pediatrics, MS Integrative & Holistic Health, MSc Corporate and International Finance, MS in Communication Sciences and Disorders, MSc Health and Development, MEd, MSN in adult psych/mental health, PhD in Biochemistry, MA Advanced Nursing Practice, MSc Advanced Neonatal Nurse Practitioner, MPH specialised in Epidemiology, MD General Pediatrics, M. Ed Montessori Early Childhood Education, MPH in Population Health, Master in Paediatric Nutrition, MA In Child Care & Education, PhD in Biology (Genetics, Molecular Biology), MS (Biology, Nutrition) PhD (Nutrition), MHH Master of Health and Humanities, Msc pathology in Pregnancy, PhD in Developmental Psychology, PGCert Primary Maternity Care, MSc Nursing, Degree in Nursing Management, Post-grad Dip PHN, IBCLC, MA in Bioarchaeology, MSc in Advanced Midwifery Practice, PostGrad Certificate in Clinical Education (PGCE), PhD Bioanalytical Chemistry, PhD Medical Sciences and more!

Wow. Such a huge range of knowledge and expertise.

I also asked....

If money and time were no object, what would people study?
Answers included:

Sonography, neurology, nutrition, naturopathy, midwifery, floristry, epigenetics and their affect on identical twins and identical multiples, medicine, microbiology, sociological economics of breastfeeding challenges, psychology, physics, art and religion, anthropology and all the crafts...

But my favourite answer to the question of what people would study...

"My garden from a deckchair
"

Fabulous answer.

What did you study, or are studying, or what would you want to study? Join in the discussion on Facebook. And don't worry, you don't need a post-graduate qualification to join in!

LINK TO PRIVATE FACEBOOK GROUP (please join us!): https://www.facebook.com/groups/473121803401844/
And do join us on Instagram, Pinterest and LinkedIn.

***

Snacks of Knowledge:

There are three new educational snacks of knowledge in this week's digest, to keep you topped up with "brain-food"!

Link to digest: https://bit.ly/3xqWy6j

Short extracts:

***

***
Want to help?

Please share our blog-posts on social media to spread awareness the science.
1. Please share this blog far and wide! https://bit.ly/3xqWy6j

2. Every Monday, we send out a weekly digest to everyone enrolled in this School. If you haven't already done so, do enroll to receive the weekly digest. It's free! https://bit.ly/3cYrQK8

3. Take our FREE mini-course and recommend it to your friends - to learn about the infant microbiome (and earn a free L-CERP and CPD HOUR!): https://bit.ly/3rEmyHL

***

Social media:
I would love to connect with you via social media.
FACEBOOK (please join us!): https://www.facebook.com/groups/473121803401844/
INSTAGRAM (please show some love!): https://www.instagram.com/microbiomecourses/
PINTEREST (please save the pin!): https://www.pinterest.co.uk/MicrobiomeCourses/

LINKEDIN (please connect with me): https://www.linkedin.com/in/toniharman/

***
Want to know more?
Join our FREE one hour mini-course on the infant microbiome within our own online microbiome academy, Microbiome Courses.
Approved for 1 L-CERP (IBLCE) & 1 CPD HOUR (ACM)
Immediate access and go-at-your-own pace.
Learn from 7 professors about why vaginal birth and breast milk are so critical to the infant immune system.
Link to enroll: >>> https://microbirth.teachable.com/p/specialinfantmicrobiome1/

***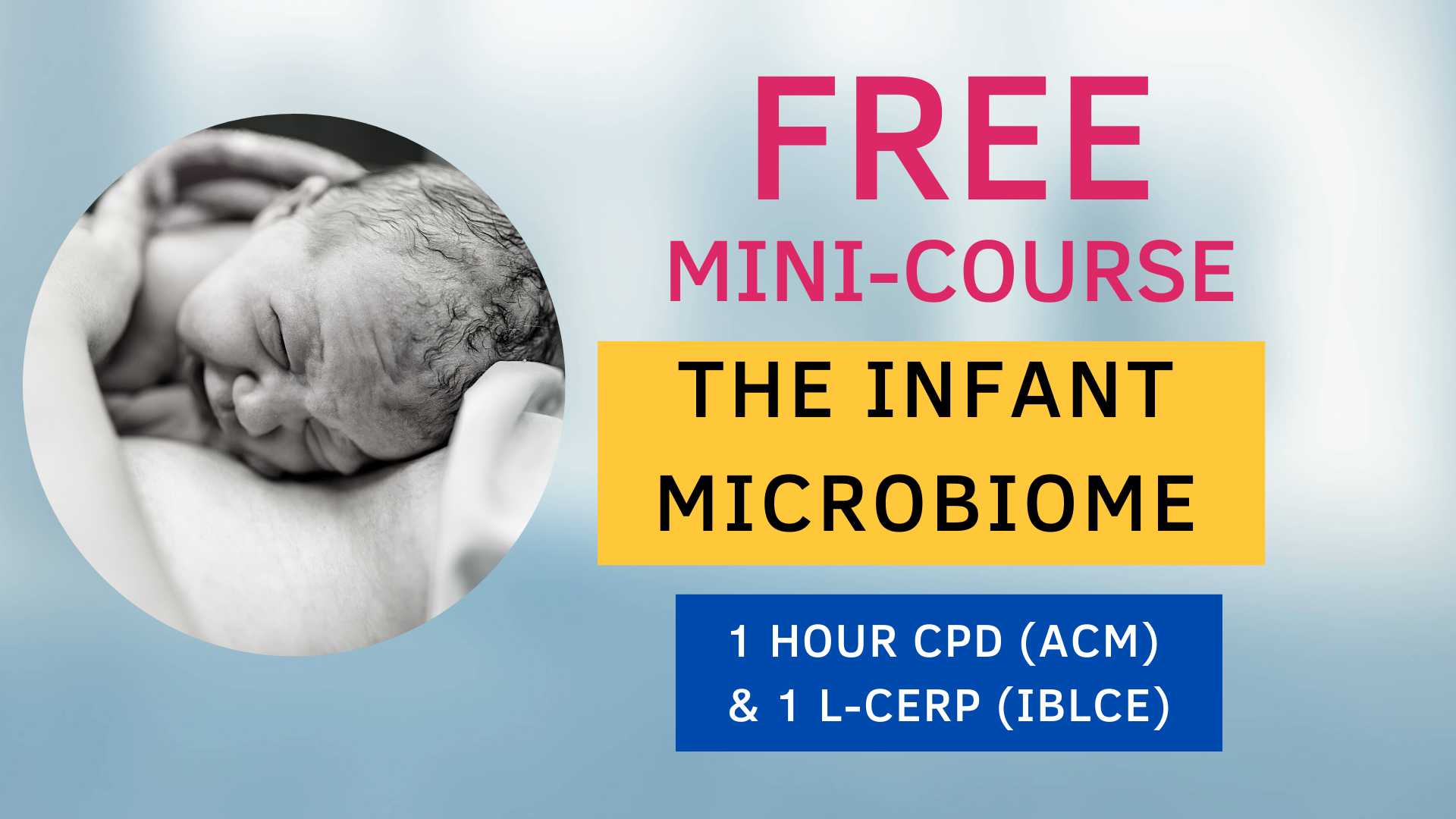 You can contact us via Microbirth website: https://microbirth.com/contact-us/

You can reach our school home page via any of these links:
Microbiome Courses: microbiomecourses.com

Microbiome Academy: microbiomeacademy.com

Microbirth School: https://microbirth.teachable.com