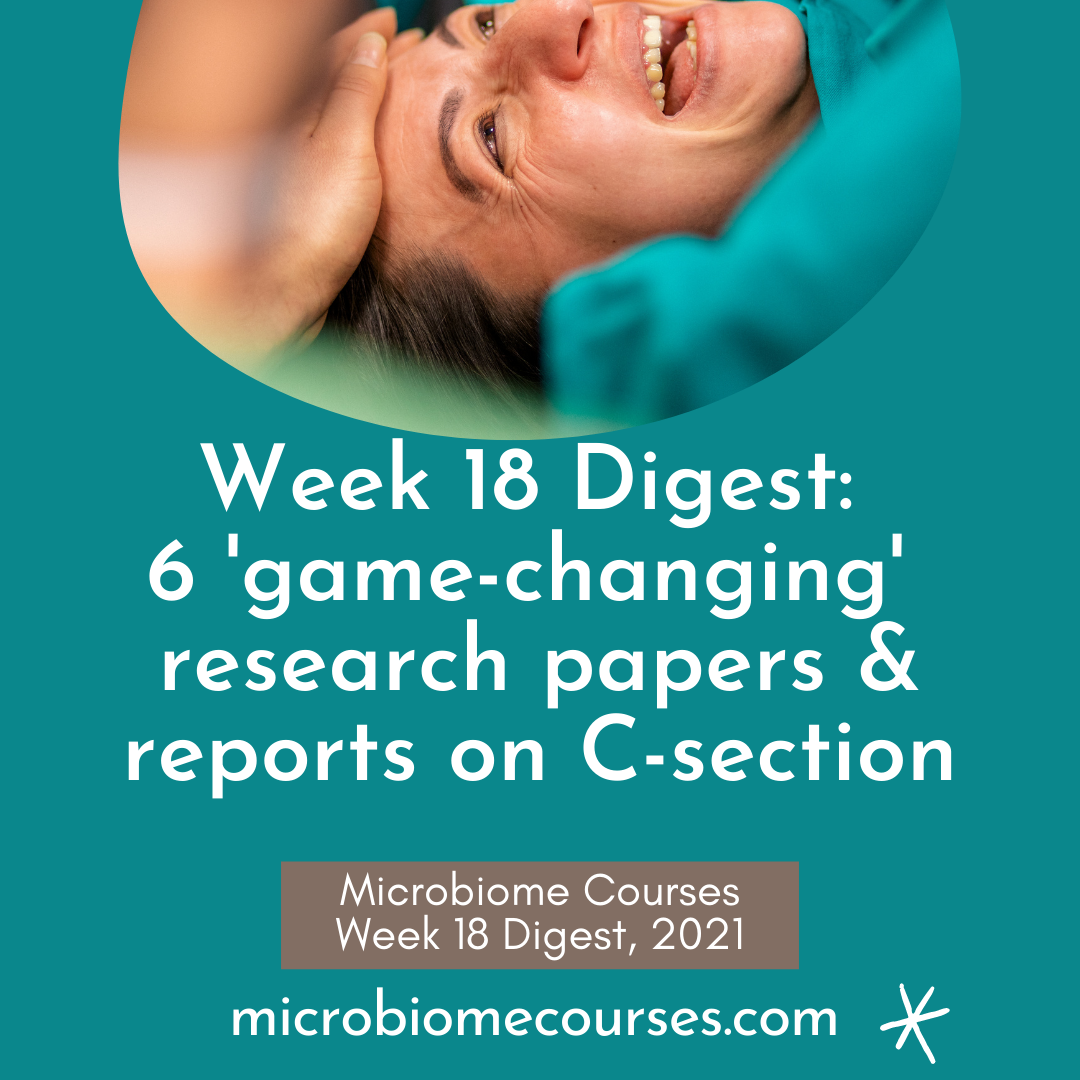 ***

If you know my birth story, you'll know I planned for a home-birth and to exclusively breastfeed.

But as so often happens, I ended up having an emergency C-section.

When I struggled to breastfeed with little support, I supplemented with infant formula.

If only I knew then what I know now.

***

PATH FROM C-SECTION...

Having a surgical birth directly lead to us...

> Making documentaries about childbirth (DOULA!, FREEDOM FOR BIRTH)...

> Making our award-winning documentary MICROBIRTH...

> Creating this online school, MICROBIOME COURSES...

> Creating evidence-based courses featuring top professors....

> Writing this blog...

> TO RIGHT NOW - creating our first-ever 3-DAY FREE MICRO-RETREAT from 24-26th May.

Offering clarity on WHY and HOW to teach parents about the infant microbiome
An awesome strategy to attract new parents to your birth/breastfeeding business
WITHOUT it costing you any money!
3-day FREE Micro-Retreat with me, Toni Harman, 24-26th May 2021 (one-hour a day of live training, bonuses & a workbook).
Link to enroll and more details:

https://microbirth.teachable.com/p/3day-microretreat/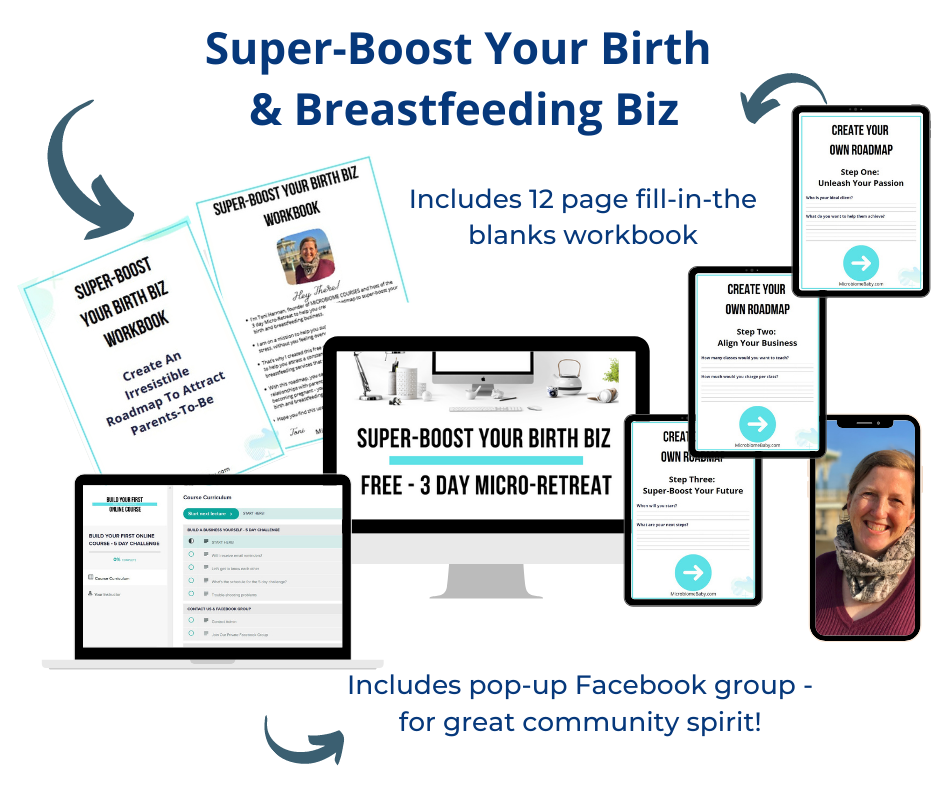 Snacks of Knowledge:

This week's digest has six of my recent blog-posts on game-changing research papers, reports and articles about surgical birth, particularly how C-section can impact the infant microbiome.
I am experimenting with blogging on other platforms, so links take you to the blog articles posted on Medium - but you can also find the posts on the Microbiome Courses School blog.
In Australia in 2017, around half of elective C-sections DID NOT have a medical or obstetric reason

To me, this is really worrying. A new report from Australia found that approx half of the elective C-sections performed in 2017 did not have a medical or obstetric reason.Of particular concern were the 13–19% of planned C-sections that were performed BEFORE 37 weeks without a medical or obstetric reason.
***

Breastfeeding restores the infant gut microbiome and reduces infections in C-section babies

Recent research shows that breastfeeding helps restore the gut microbiome of infants born by C-section. It also lowered the risk of infection in early life — particularly respiratory tract infections and diarrhoea.
***

Exposure to a mother's fecal matter can help restore the infant gut microbiome of a baby born by C-section
A small recent "proof of concept" study shows exposing babies born by C-section to some of the mother's feces immediately after birth helps restore the baby's gut microbiome, so that it looks like the "normal fecal microbiota development" associated with vaginal birth.

***

Antibiotics are effective AFTER the cord is clamped for babies born by C-section
A recent study finds that antibiotics given to prevent infections arising from C-section are JUST AS EFFECTIVE if they are given after the baby's umbilical cord is clamped.

***

Immediate skin-to-skin with fathers can boost the hearts of babies born by C-section
Recent research finds that with C-section, if immediate skin-to-skin with the mother isn't possible, a newborn baby can really benefit from having immediate skin-to-skin contact with the father (or partner).
***

If all low-risk Australian women had home births in 2017, the C-section rate would have reduced from 13.4% to 2.7%
Amazing results of a new study looking at predicted hospital resource savings that could have occured if all low-risk women in Australia gave birth at home or in birth centers in 2017.

***
Social media:
I would love to connect with you via social media.
FACEBOOK (please join us!): https://www.facebook.com/groups/473121803401844/
INSTAGRAM (please show some love!): https://www.instagram.com/microbiomecourses/
PINTEREST (please save the pin!): https://www.pinterest.co.uk/MicrobiomeCourses/

LINKEDIN (please connect with me): https://www.linkedin.com/in/toniharman/

***
Want to know more?
Join our FREE one hour mini-course on the infant microbiome within our own online microbiome academy, Microbiome Courses.
Approved for 1 L-CERP (IBLCE) & 1 CPD HOUR (ACM)
Immediate access and go-at-your-own pace.
Learn from 7 professors about why vaginal birth and breast milk are so critical to the infant immune system.
Link to enroll: >>> https://microbirth.teachable.com/p/specialinfantmicrobiome1/

***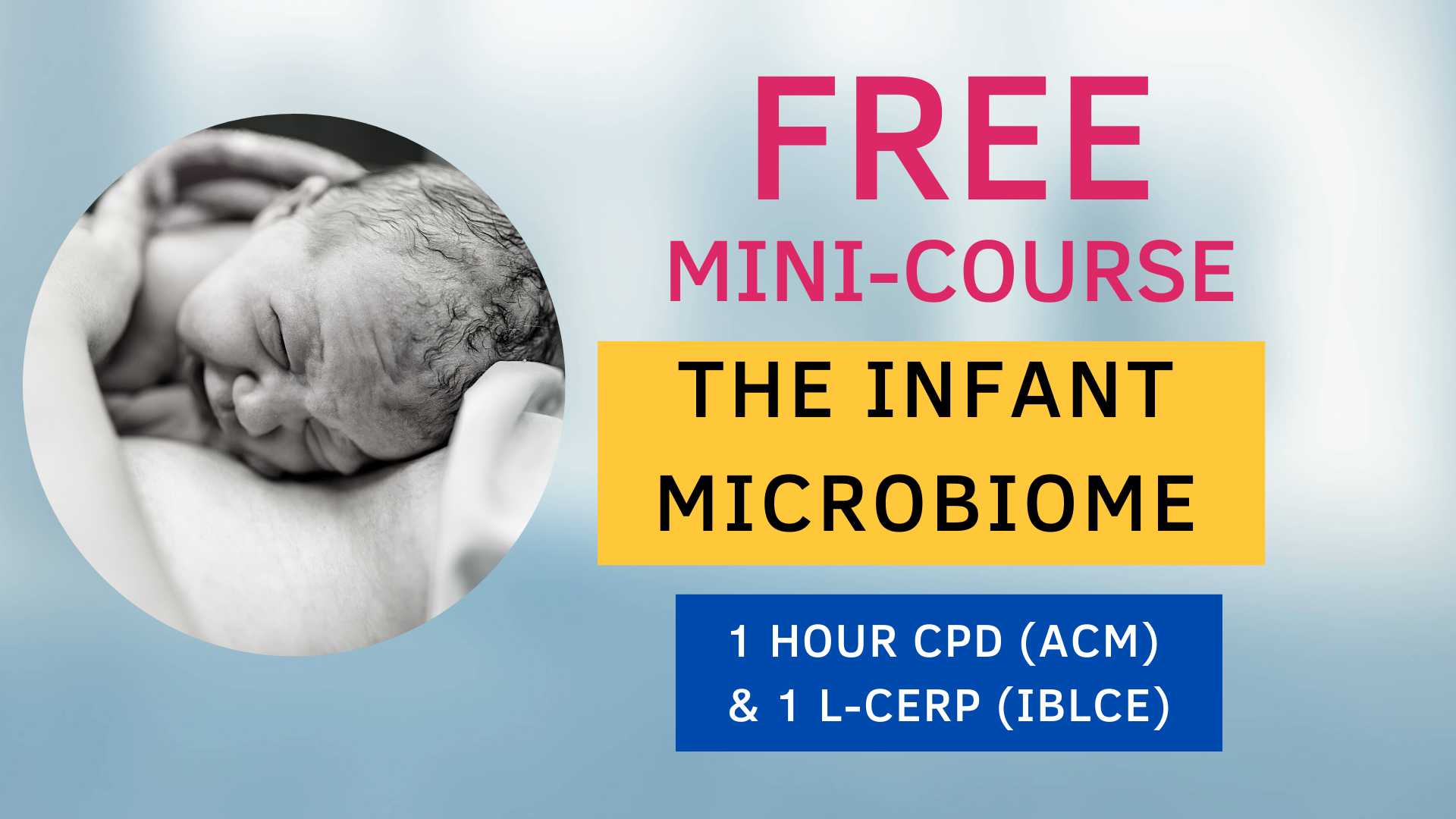 Contact Us

You can contact us via Microbirth website: https://microbirth.com/contact-us/

You can reach our school home page via any of these links:
Microbiome Courses: microbiomecourses.com

Microbiome Academy: microbiomeacademy.com

Microbirth School: https://microbirth.teachable.com