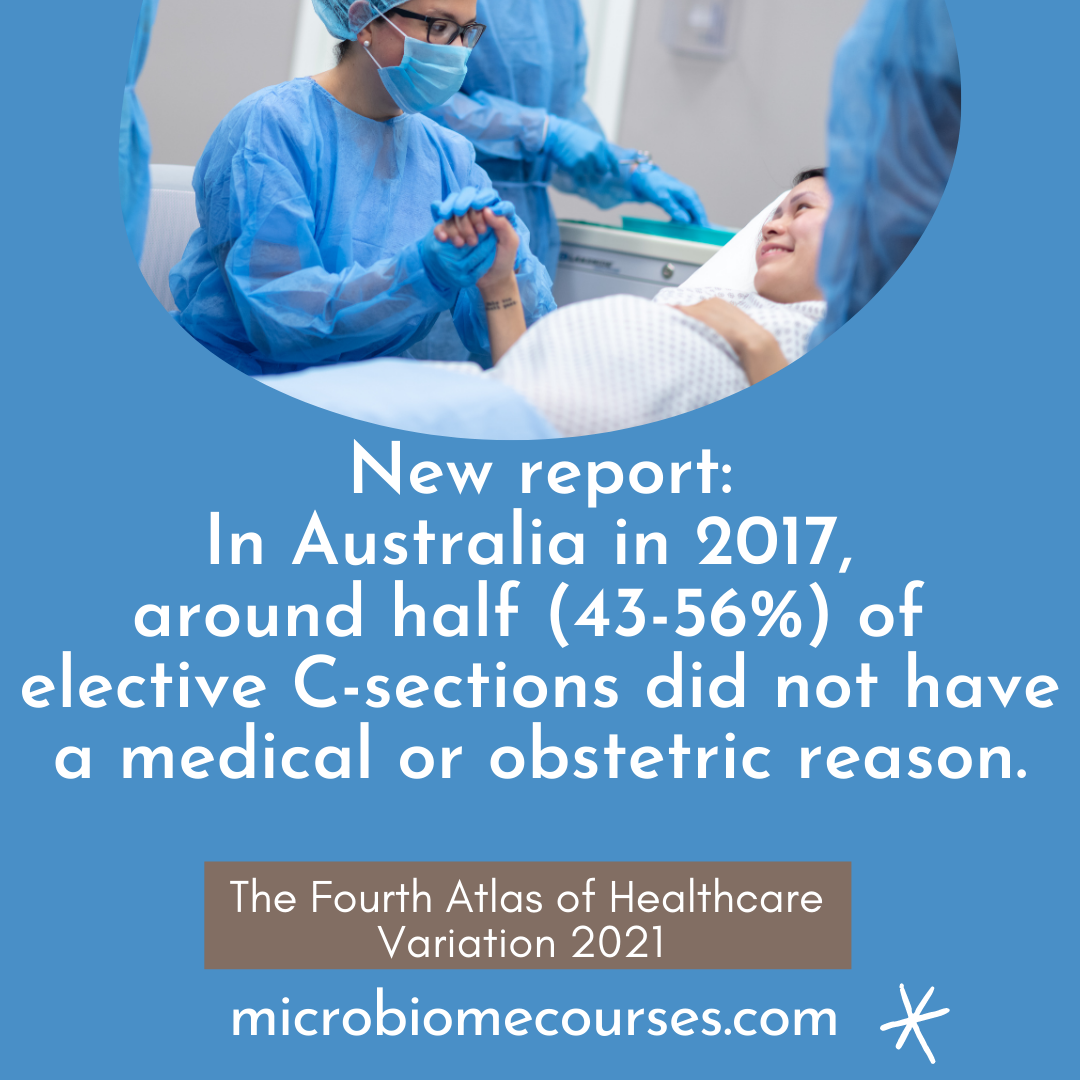 To me, this is really worrying. A new report from Australia found that approx half of the elective C-sections performed in 2017 did not have a medical or obstetric reason.
Of particular concern were the 13-19% of planned C-sections that were performed BEFORE 37 weeks without a medical or obstetric reason.
According to the easy-to-understand article in The New Daily, "This is despite clear scientific evidence showing that waiting until at least the 39-week mark is best for the baby if there are no medical reasons for an earlier birth."
The report called the The Fourth Atlas of Healthcare Variation 2021 - Early Planned Births - was produced by the Australian Commission on Safety and Quality in Health Care in partnership with the Australian Institute of Health and Welfare.

The report doesn't mention the impact of C-section on the infant microbiome.
The report doesn't mention the growing body of evidence linking an altered microbiome from C-section with increased risk of non-communicable diseases later in life (allergies, Type 1 diabetes, coeliac disease etc).
Hopefully, it won't be long until the microbiome is included in clinical considerations for planned C-sections in the future.
What do you think?
Article and report:
Article: https://thenewdaily.com.au/life/wellbeing/2021/04/...

Report: https://www.safetyandquality.gov.au/publications-a...

***

Social media:
I would love to connect with you via social media.
FACEBOOK (please join us!): https://www.facebook.com/groups/473121803401844/
INSTAGRAM (please show some love!): https://www.instagram.com/microbiomecourses/
LINKEDIN (please connect with me): https://www.linkedin.com/in/toniharman/

***
Want to know more?
Join our FREE one hour mini-course on the infant microbiome within our own online microbiome academy, Microbiome Courses.
Approved for 1 L-CERP (IBLCE) & 1 CPD HOUR (ACM)
Immediate access and go-at-your-own pace.
Learn from 7 professors about why vaginal birth and breast milk are so critical to the infant immune system.
Link to enroll: >>> https://microbirth.teachable.com/p/specialinfantmicrobiome1/

***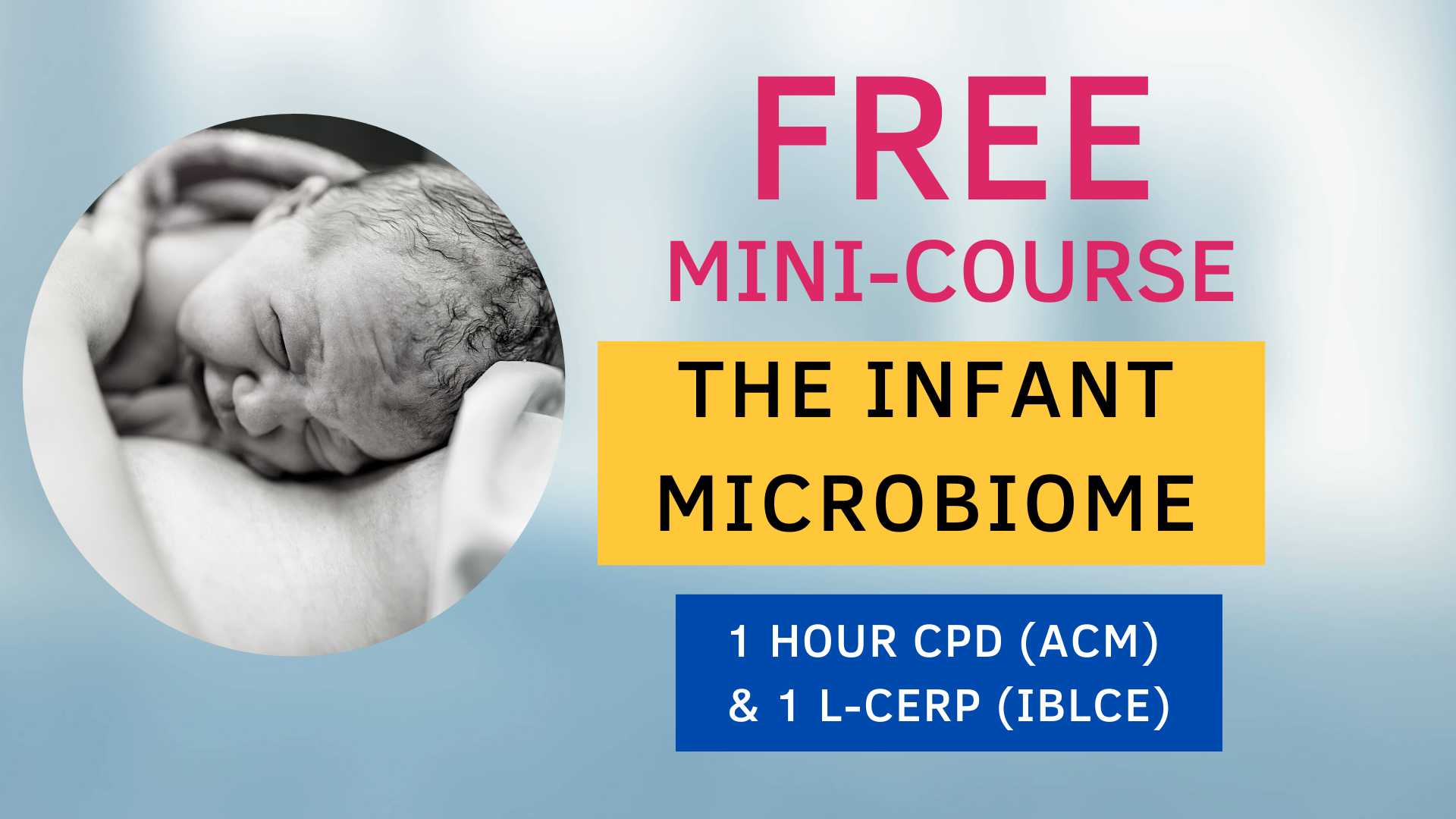 Contact Us

You can contact us via Microbirth website: https://microbirth.com/contact-us/

You can reach our school home page via any of these links:
Microbiome Courses: microbiomecourses.com

Microbiome Academy: microbiomeacademy.com

Microbirth School: https://microbirth.teachable.com

***
Terms of Use: All content is protected by copyright. You agree that you will not modify, copy, reproduce, sell, or distribute any content in any manner or medium without express written permission from the copyright holders.

© Alto Films Ltd 2021. All rights reserved.