Blog Make-Over
Over the past 4 years, I've written over 260 blog-posts on the science of the infant microbiome.
It's an amazing resource - with the blog-articles explaining recent research relating to the microbiome, birth, breastfeeding and gut health.
But in its current format, this blog is far from ideal....

The problem

The problem is - the blogs on this site are currently not searchable.
Right now, you would need to go through pages and pages of blogs to find the blog you might be looking for!
So this blog is having a make-over.
I'll still be posting new blog-posts, and a few old blog-articles will be available to read, but 250 posts from the "back catalogue" will be re-organised by subject, and made much more user-friendly.
Thanks for your patience while I do this make-over.

While I re-organise everything behind the scences, please do check out our social media pages and check out our free mini-course.
***
Social media
As always, I would love to connect with you via social media.
FACEBOOK (please join us!): https://www.facebook.com/groups/473121803401844/
INSTAGRAM (please show some love!): https://www.instagram.com/microbiomecourses/
LINKEDIN (please connect with me): https://www.linkedin.com/in/toniharman/

***
Want to know more?
Join our FREE one hour mini-course on the infant microbiome.
Approved for 1 L-CERP (IBLCE) & 1 CPD HOUR (ACM)
Immediate access and go-at-your-own pace.
Learn from 7 professors about why vaginal birth and breast milk are so critical to the infant immune system.
Link to enroll: >>> https://microbirth.teachable.com/p/specialinfantmicrobiome1/

***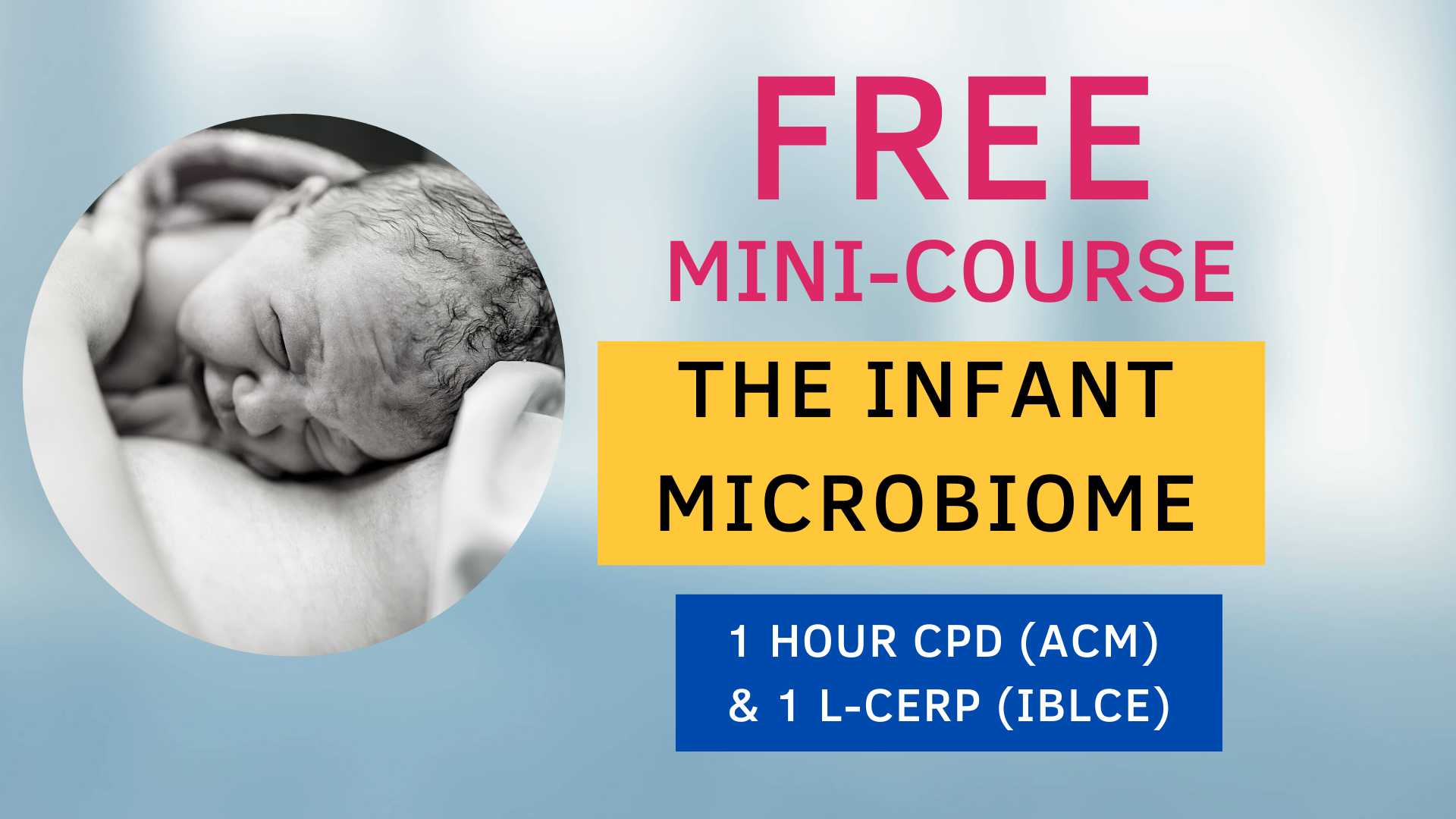 You can contact us via Microbirth website: https://microbirth.com/contact-us/

You can reach our school home page via any of these links:
Microbiome Courses: microbiomecourses.com

Microbiome Academy: microbiomeacademy.com

Microbirth School: https://microbirth.teachable.com
***

Terms of Use: All content is protected by copyright. You agree that you will not modify, copy, reproduce, sell, or distribute any content in any manner or medium without express written permission from the copyright holders.

© Alto Films Ltd 2021. All rights reserved.