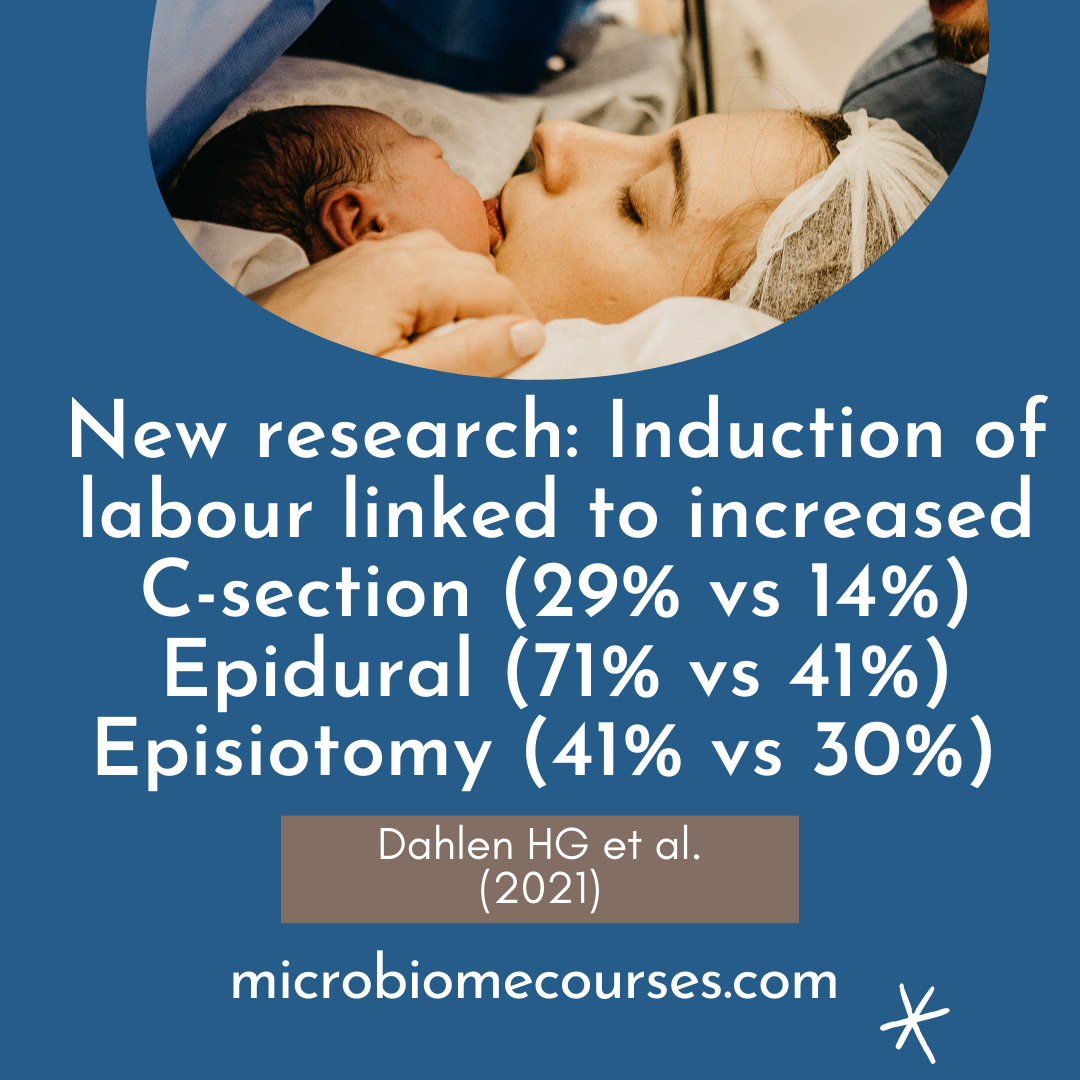 ***

How does induction lead from vaginal birth to C-section?

New research by Professor Hannah Dahlen and colleagues shines a light on exactly how induction can often lead to more medical intervention. (The research is explained a bit later in this blog-post.)

Exactly what happened to me.

I was induced.

I have to tell you, it was a deeply unpleasant experience.
In fact, I had four failed inductions. Then I had a C-section.

I am not (that) special. Millions of expectant parents around the world are induced each year, many without medical indication (15% as found in this research).

Many inductions happen without the parents fully understanding the consequences for their child's health.
Many of these inductions (as happened with me) lead to C-section - and as you know, epidemiological studies have linked C-section with a higher risk of the baby developing asthma, food allergy, type 1 diabetes, and obesity later in life.

The solution?

For me, the key to addressing this problem is empowering of parents with knowledge.
Knowledge about the infant microbiome can hugely empower parents – as it so strongly supportive of vaginal birth, skin-to-skin and exclusive breastfeeding. It can give parents power to make decisions whatever happens in their birth.
This is why we are running a FREE LIVE workshop this Friday 11th June at 2 different times.
It's a 60 mins intensive training giving you 3 ways to explain the infant microbiome simply to parents.
And yes, a replay is available if you can't join live. (Live on Zoom at 0900 UK and 1600 UK)

Find out more on this link: https://microbirth.teachable.com/p/workshop_infant_microbiome/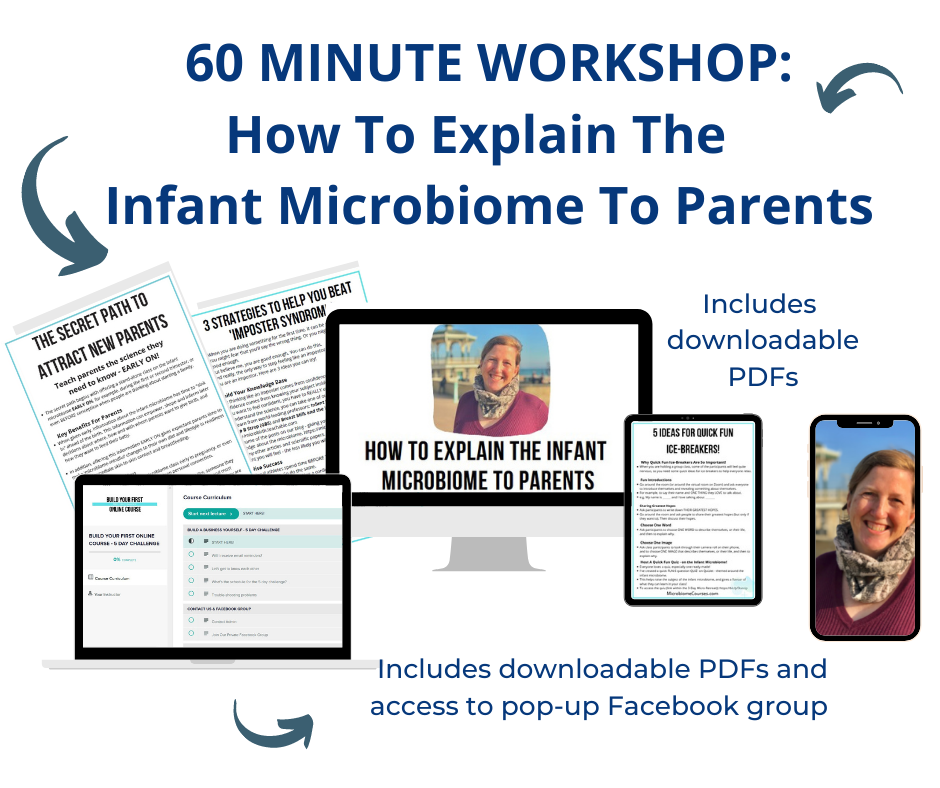 Back to the new research paper...

About the study:

The study published in BMJ looked at births taking place in New South Wales, Australia.

The induction rate:

Increased from 30.6% in 2010 to 41.6% in 2018.
15% of these inductions had no medical indication.
Sometimes induction can be life-saving, "But when it's not medically indicated, it could put women and babies at unnecessary increased risk of complications." - to quote from a really good article in the Conversation written by some of the study authors, Hannah Dahlen, Soo Downe, Anke de Jonge, and Lilian Peters.
Specifics of the study
In the BMJ Open Study, 474 652 births were included in the study.
The researchers used population linked data from New South Wales, Australia (2001–2016) for healthy women giving birth at 37+0 to 41+6 weeks.
Of these, 69,397 (15%) had an induction of labour with no medical reason given.
The women were aged 20 to 35 years, with a healthy pregnancy, non-smokers and they didn't have high blood pressure or diabetes.
The results: Increased & earlier intervention
Comparing those induced vs those not induced (who gave birth spontaneously), the women who were induced were more likely to have:
Instrumental birth with forceps or vacuum (28% for women who were induced vs 24% for women who gave birth spontanesously)
The researchers also found a big rise in early intervention rates in the 16 years to 2016.
The number of babies born at 37 weeks' gestation tripled, while the number born at 38 weeks doubled.
15% of new mothers were induced without a medical reason.
What about health risks to the baby?
The researchers found that following induction:
Babies had more trauma during birth, and were more likely to need resuscitation. This is probably partly due to being born early and/or having more surgical intervention.
Babies born after induction were more likely to be admitted to hospital with breathing difficulties and infections (ear, nose, throat, respiratory, sepsis) at a range of ages, up to 16 years"
What about the infant microbiome?
It doesn't mention the infant microbiome in this paper, but with the increased rate of C-section associated with induction that this paper shows, the optimal development of the infant microbiome can also be impacted by induction, with potential for conequences for infant immune training and longer-term health.

For more on the impact on the infant microbiome, take our FREE MINI-COURSE - featuring Professor Hannah Dahlen and 6 other professors.

Link to enroll: >>> https://microbirth.teachable.com/p/specialinfantmicrobiome1/
What do you think?

***
Article and Science reference:
Really good article on the research in the Conversation:
https://theconversation.com/too-many-healthy-women...
Science reference:
Dahlen HG, Thornton C, Downe S, de Jonge A, Seijmonsbergen-Schermers A, Tracy S, Tracy M, Bisits A, Peters L. Intrapartum interventions and outcomes for women and children following induction of labour at term in uncomplicated pregnancies: a 16-year population-based linked data study. BMJ Open. 2021 May 31;11(6):e047040. doi: 10.1136/bmjopen-2020-047040. PMID: 34059509.
https://bmjopen.bmj.com/content/11/6/e047040
***
Social media:
I would love to hear your views on our social media channels.
FACEBOOK (please join us!): https://www.facebook.com/groups/473121803401844/
INSTAGRAM (please show some love!): https://www.instagram.com/microbiomecourses/
PINTEREST (please save the pin!): https://www.pinterest.co.uk/MicrobiomeCourses/

LINKEDIN (please connect with me): https://www.linkedin.com/in/toniharman/

***
Want to know more?
Join our FREE one hour mini-course on the infant microbiome within our own online microbiome academy, Microbiome Courses.
Approved for 1 L-CERP (IBLCE) & 1 CPD HOUR (ACM)
Immediate access and go-at-your-own pace.
Learn from 7 professors about why vaginal birth and breast milk are so critical to the infant immune system.
Link to enroll: >>> https://microbirth.teachable.com/p/specialinfantmicrobiome1/

***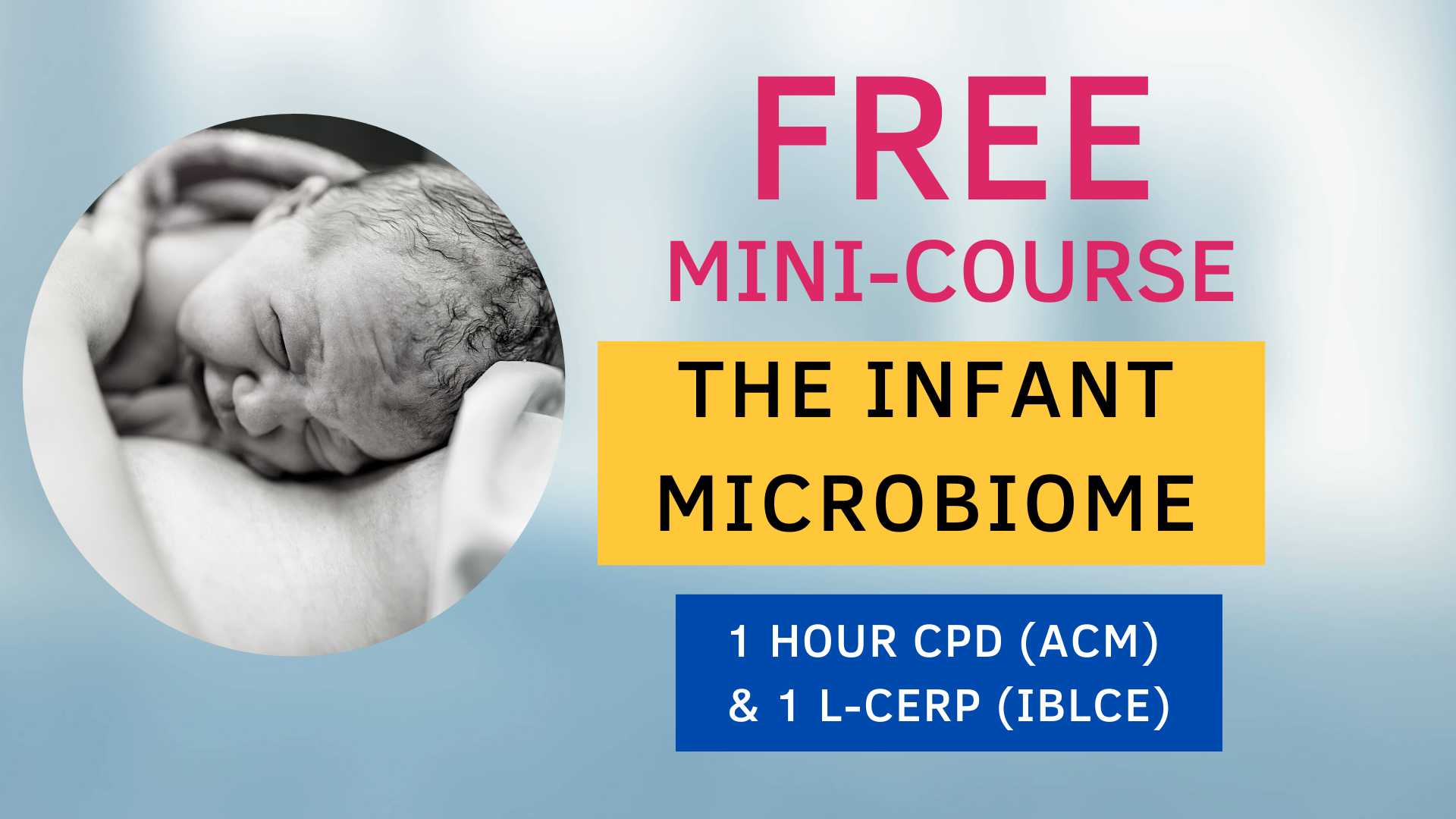 Contact Us

You can contact us via Microbirth website: https://microbirth.com/contact-us/

You can reach our school home page via any of these links:
Microbiome Courses: microbiomecourses.com

Microbiome Academy: microbiomeacademy.com

Microbirth School: https://microbirth.teachable.com

***
Terms of Use: All content is protected by copyright. You agree that you will not modify, copy, reproduce, sell, or distribute any content in any manner or medium without express written permission from the copyright holders.

© Alto Films Ltd 2021. All rights reserved.