Screenshot is from our full-length BREAST MILK course- featuring Professor Lars Bode - Professor of Pediatrics, University of California San Diego. Professor Bode gives a brilliant explanation about the importance of HMOs in human milk - worth a watch!
***

Human milk as "a biological system"

This week I came across a really interesting recent research paper by Christian P et al. (2021) that makes a strong case for human milk to be studied as a biological system.
I really love this line in the abstract.
"Human-milk composition and its resulting biological function is more than the sum of its parts."
The paper explains:

"The overly simplistic, but common, approach to analyzing single, mostly nutritive components of human milk is insufficient to understand the contribution of either individual components or the matrix within which they exist to both maternal and child health."

Exactly! I completely agree.

Scientific Reference:

Christian P, Smith ER, Lee SE, Vargas AJ, Bremer AA, Raiten DJ. The need to study human milk as a biological system. Am J Clin Nutr. 2021 May 8;113(5):1063-1072. doi: 10.1093/ajcn/nqab075. PMID: 33831952; PMCID:PMC8106761. https://pubmed.ncbi.nlm.nih.gov/33831952/
***

Why is human milk is amazing?

Human milk is definitely SO MUCH more than the sum of its parts.

It's amazing. And here's why....
For a start, human milk is a complex "live tissue" with many important functions and roles within the body.
As explained in our full BREAST MILK course, the 7 top lactation scientists explain:

The complex components of human milk are connected to many body systems.

These components are critical to the optimal development of the infant microbiome.
These components play a critical role in the maturation of the infant immune system.
By looking at human milk through the lens of the human microbiome, the scientists featured in our courses see the bigger picture.

And these scientists are passionate about communicating the science of human milk.

Here are 3 quotes from videos in the FULL-LENGTH course
***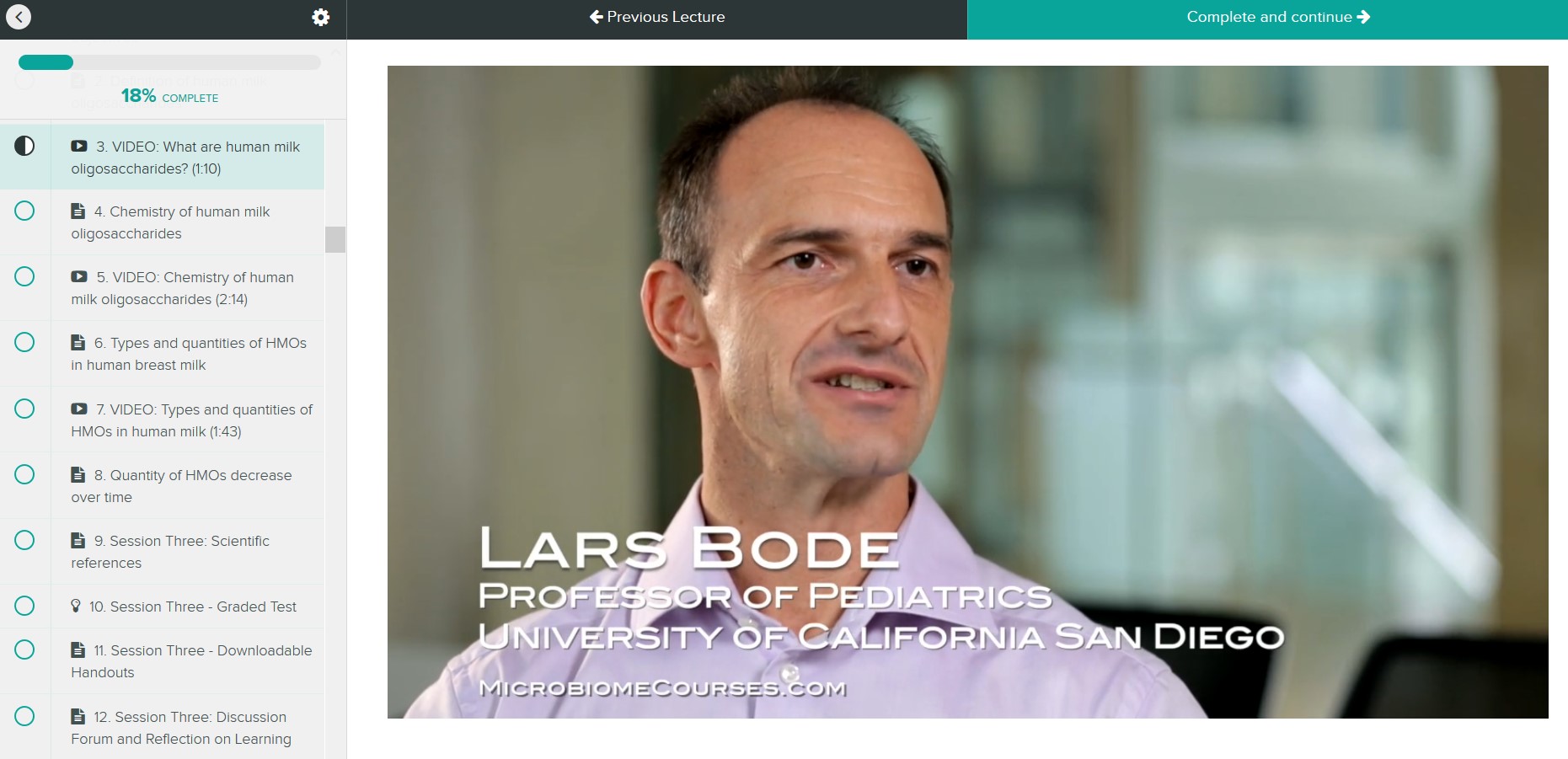 "It's really more than nutrition. It is a live tissue, it's a functional food, it's personalised medicine" - LARS BODE, Professor in Pediatrics, University of California, San Diego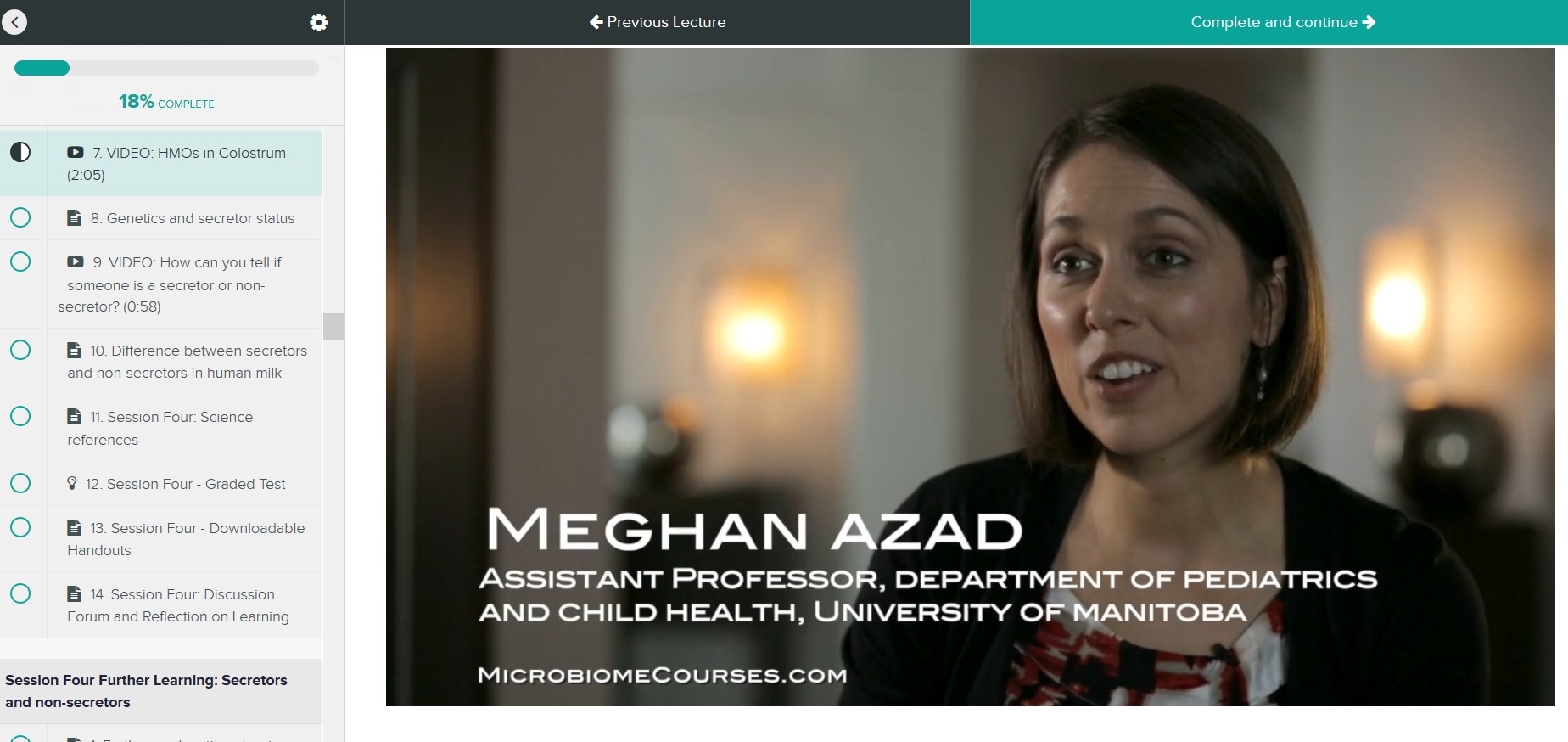 "I think our research is critically important because breast milk is the only food that has evolved to feed humans, and yet we know surprisingly little about it. I think understanding what is in breast milk is critically important for understanding normal human development, infant growth and health." - MEGHAN AZAD, Assistant Professor at the University of Manitoba, Department of Pediatrics and Child Health and Research Scientist at the Children's Hospital Research Institute of Manitoba.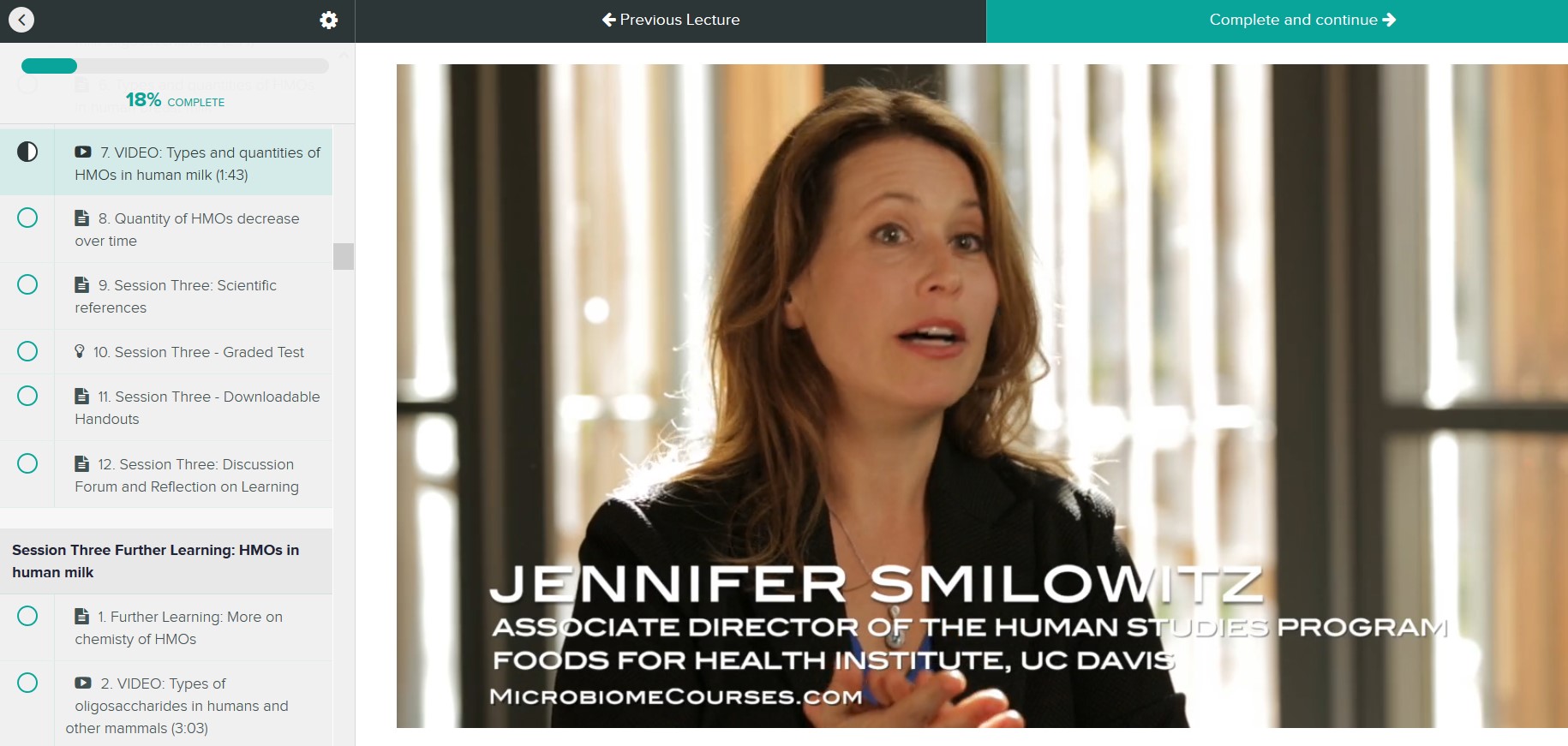 "I'm a breast milk scientist, so I study what is in breast milk. We deconstruct breast milk to understand how it delivers protection and support, development and nourishment to the infant" - JENNIFER SMILOWITZ, Associate Director of the Human Studies Program at the Foods For Health Institute at University of California, Davis
***
Want to know more?
Take our FREE mini-course on the infant microbiome.
Immediate access and go-at-your-own pace.
Learn from 6 professors about why vaginal birth and breast milk are so critical to a child's long-term health.
Link to enroll: >>> https://microbirth.teachable.com/p/taster/
***