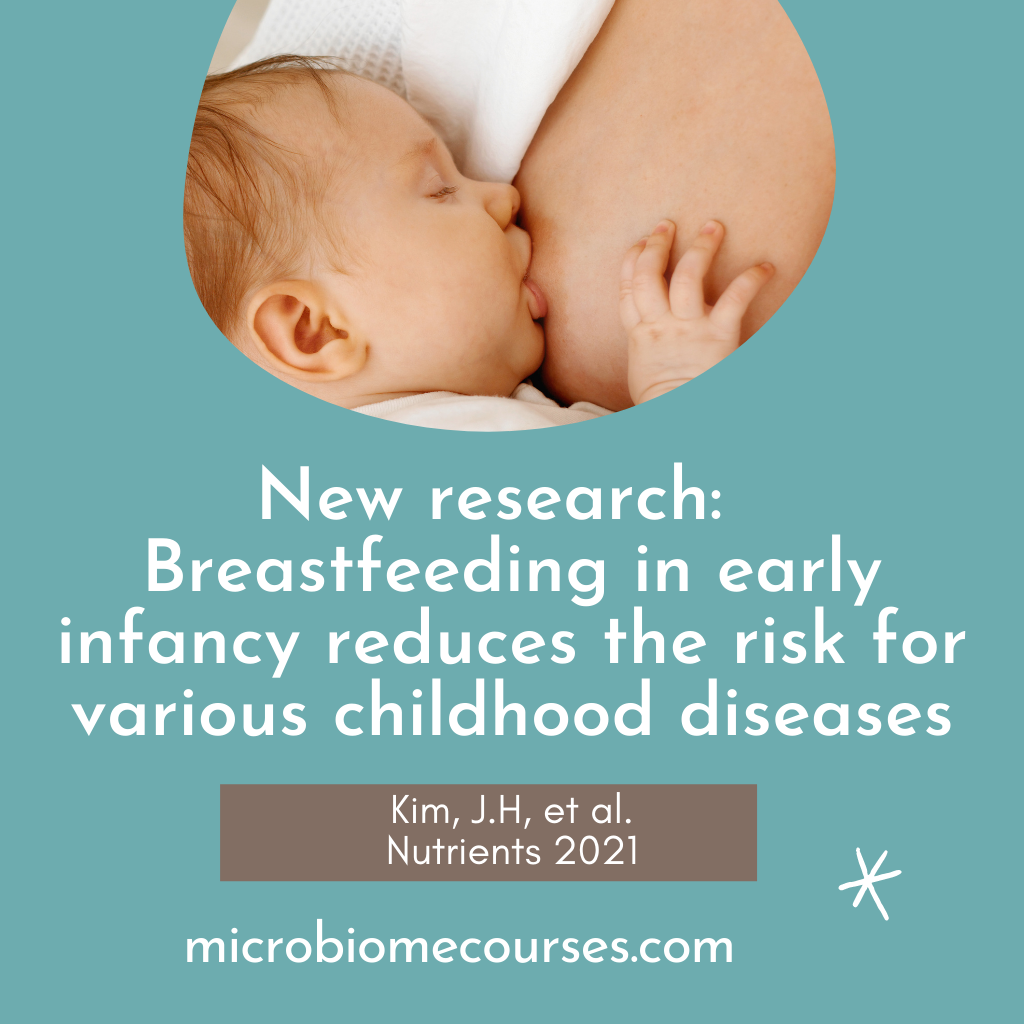 ***
Have you ever been asked:

What's the difference between breastfeeding and formula-feeding?
Now here's a great new paper to have up your sleeve.
The study published in Nutrients 2021 by Kim J H et al., reveals how breastfeeding in early infancy reduces the risk of various childhood diseases and conditions.
About the Study:
Using propensity score matching, 188,052 children were included in the study.

94,026 exclusively breastfed babies.

94,026 formula-fed babies.

All the children were born between January 2008 and December 2009.

The health of all the children was followed up until the age of 10.

The data for this study were taken from the National Investigation of birth Cohort in Korea study 2008 database.

Excluded from the study were babies who were mixed fed (breastfed and formula-fed)

Results:

Compared to formula feeding, breastfeeding was associated with decreased risk of:
Febrile convulsion

Attention deficit hyperactivity disorder (ADHD) and autism spectrum disorder (ASD)

Pneumonia

Acute bronchiolitis

Hypertrophic pyloric stenosis

Asthma

All-cause hospitalization

Overweight/obesity

Short stature
The study found exclusive breastfeeding for 4 to 6 months of age had similar results to exclusive breastfeeding for over 6 months of age.
Conclusion:
To quote directly from the paper: "Breastfeeding in early infancy reduces the risk for various childhood diseases".

My take-home message:
If exclusive breastfeeding reduces the risk of a child developing this long list of various diseases and conditions, then we all, as a whole society, need to do much better.

Surely, we have a duty of care to the next generation to encourage and support exclusive breastfeeding, whenever possible.

I strongly believe there needs to be much more support to help all new parents initiate breastfeeding as soon as possible after birth, however a baby is born.

Once initiated, there needs to be much more support for all parents to establish and continue to breastfeed, should they choose to do so, so that all parents can reach their own breastfeeding goals.

In my mind, that means much more funding for many more lactation consultants and other infant feeding specialists - so that all parents have access to dedicated one-to-one support 24/7.

And we need much more education on the super-power of breast milk.

All parents need to know the importance of exclusive breastfeeding for the optimal development of the infant immune system (see our free mini-course below to find out why!)

And we need much more funding for research like this paper.

What do you think?

Scientific Reference
Kim, J.H.; Lee, S.W.; Lee, J.E.; Ha, E.K.; Han, M.Y.; Lee, E. Breastmilk Feeding during the First 4 to 6 Months of Age and Childhood Disease Burden until 10 Years of Age. Nutrients 2021, 13, 2825. https://doi.org/10.3390/nu13082825

***
Want to know more?
Take our FREE mini-course on the infant microbiome.
Immediate access and go-at-your-own pace.
Learn from 6 professors about why vaginal birth and breast milk are so critical to a child's long-term health.
Link to enroll: >>> https://microbirth.teachable.com/p/taster/
***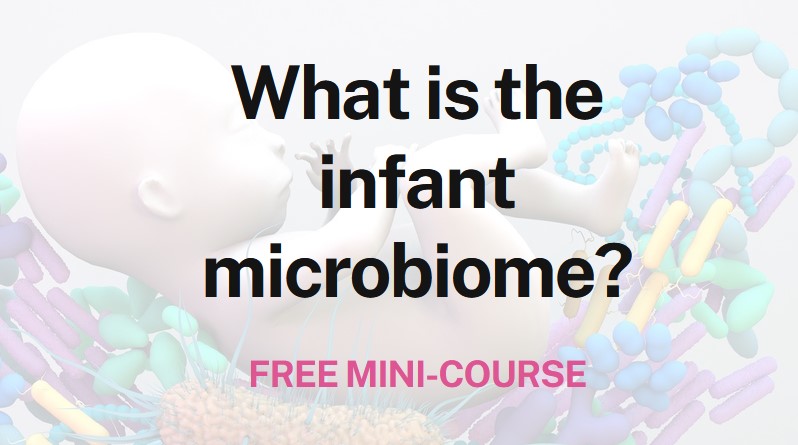 Social media:
I would love to hear your views on our social media channels.
FACEBOOK (please join us!): https://www.facebook.com/groups/473121803401844/
INSTAGRAM (please show some love!): https://www.instagram.com/microbiomecourses/
PINTEREST (please save the pin!): https://www.pinterest.co.uk/MicrobiomeCourses/

LINKEDIN (please connect with me): https://www.linkedin.com/in/toniharman/
Contact Us

You can contact us via Microbirth website: https://microbirth.com/contact-us/

You can reach our school home page via any of these links:
Microbiome Courses: microbiomecourses.com

Microbiome Academy: microbiomeacademy.com

Microbirth School: https://microbirth.teachable.com

***
Terms of Use: All content is protected by copyright. You agree that you will not modify, copy, reproduce, sell, or distribute any content in any manner or medium without express written permission from the copyright holders.

© Alto Films Ltd 2021. All rights reserved.