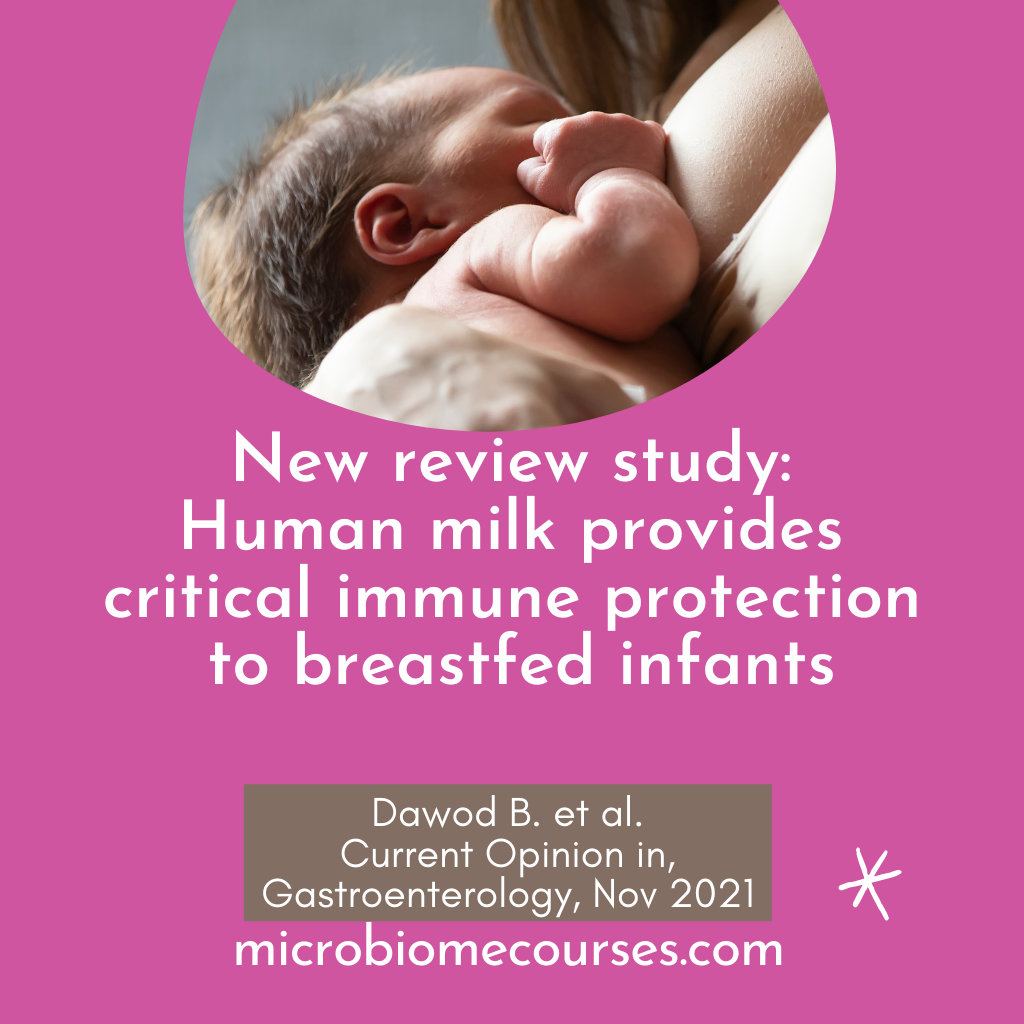 ***
The story of the connection between breast milk and the infant immune system is absolutely fascinating.
Now a new review paper by Bassel Dawod, Dr Meghan Azad (who is featured in our courses) and colleagues gives a brilliant insight into how human milk shapes the innate and adaptive infant immune systems.
***
About a baby's immune system
Here are some of the main points:

A baby's immune system starts to develop in utero.
The development of the baby's immune system continues after birth.
Human milk plays a critical role in this process.
Human milk contains a long list of components that influence the developing mucosal immune systems in a breastfed infant.
These components include: immunoglobulins, immune cells, microbes, mucins, cytokines, soluble receptors and human milk oligosaccharides.
Breast milk provides immunoglobulins (also known as antibodies) which have been produced by the mother.
These antibodies offer the baby "passive immunity" protection against pathogens.
***
About human milk oligosaccharides
Here are some key points about breast milk and the infant microbiome - very simply explained.

If you have taken our full-length breast milk course, you'll know that human milk oligosaccharides (HMOs) are the 3rd largest component of breast milk.
HMOs feed the beneficial microorganisms in the baby's gut transferred from the mother (or birth parent) during and after birth.
Plus more beneficial microbes are transferred to the infant via breast milk itself.
Fed by the HMOs, the beneficial microorganisms quickly multiply to colonise the infant gut.
Now new research suggests certain microbes in breast milk may play a role in seeding and shaping the infant gut microbiome.
The microorganisms in the infant microbiome help train the developing immune system.
The infant microbiome also plays a key role in regulating gut barrier integrity.
And here's something else about the wonder-power of HMOs discussed in the new paper.
Human milk oligosaccharides (HMOs) have now been shown to directly modulate gene expression in mast and goblet cells in the gastrointestinal tract.
***

What does all this mean?

Breast milk provides "passive immunity" while the infant immune system matures.
Breast milk may also protect against chronic conditions long after weaning.
In conclusion - quoting from the abstract of the paper:
"Human milk provides critical immune protection and stimulation to breastfed infants"

Amazing!

Scientific Reference:
Dawod, Bassel; Marshall, Jean S.; Azad, Meghan B. Breastfeeding and the developmental origins of mucosal immunity: how human milk shapes the innate and adaptive mucosal immune systems, Current Opinion in Gastroenterology: November 2021 - Volume 37 - Issue 6 - p 547-556 doi: 10.1097/MOG.0000000000000778
https://journals.lww.com/co-gastroenterology/Citat...
Tweetorial about the paper by Meghan Azad:
https://twitter.com/MeghanAzad/status/144544354718...
***

Want to learn more? Take one of our free or paid courses!

Breast Milk and the Infant Microbiome course

(Available on this link for half-price) >>> https://microbirth.teachable.com/p/breastmilk12/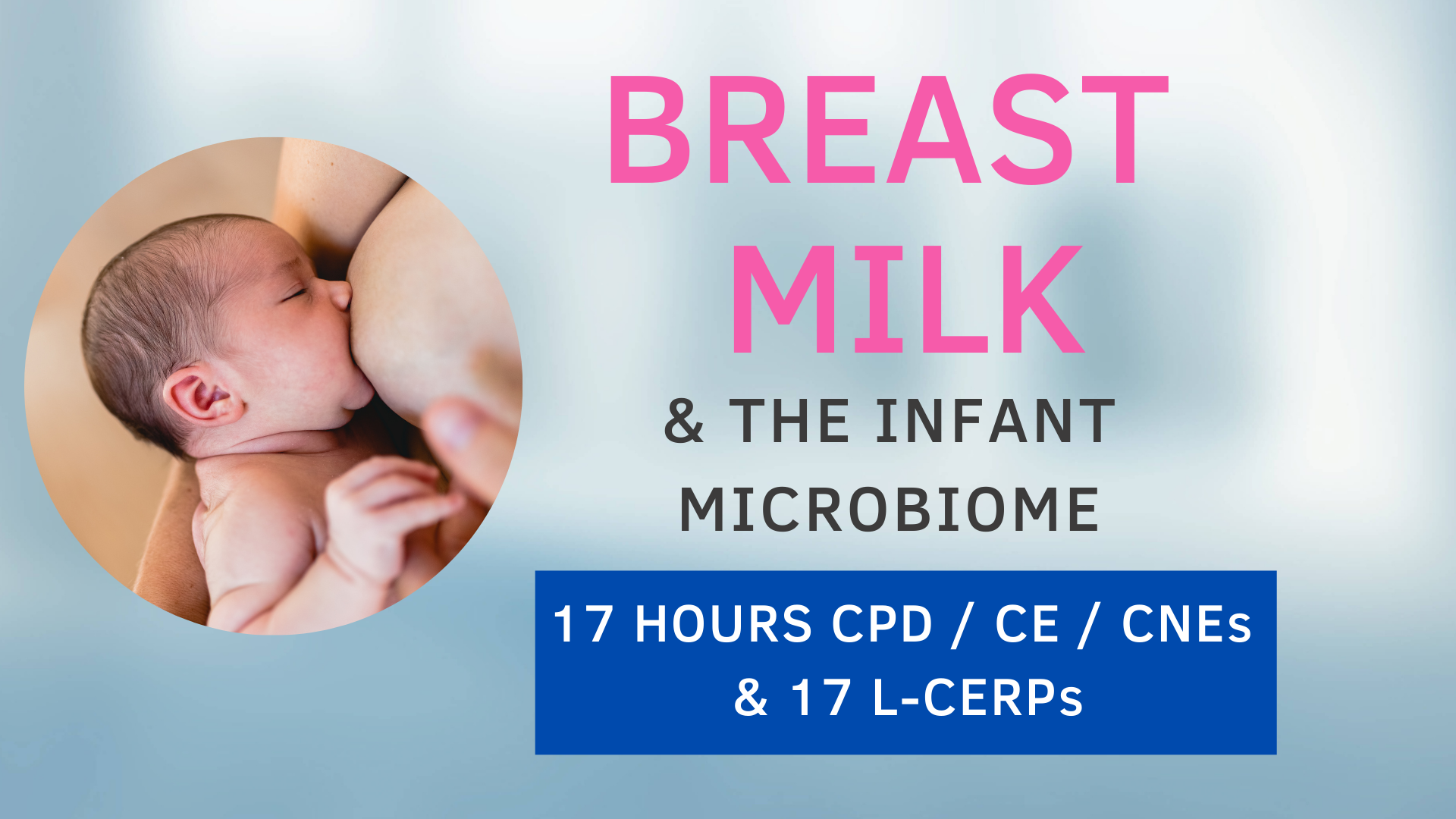 ***

Want a free course?
Take our FREE mini-course on the infant microbiome.
Immediate access and go-at-your-own pace.
Learn from 6 professors about why vaginal birth and breast milk are so critical to a child's long-term health.
Link to enroll: >>> https://microbirth.teachable.com/p/taster/
***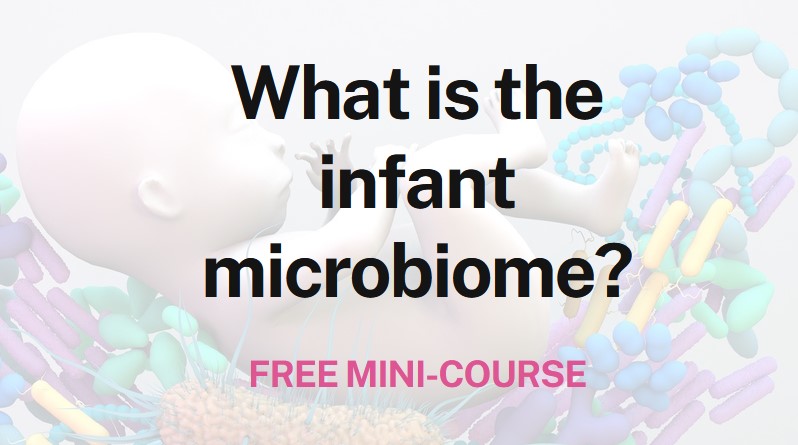 Social media:
I would love to hear your views on our social media channels.
FACEBOOK (please join us!): https://www.facebook.com/groups/473121803401844/
INSTAGRAM (please show some love!): https://www.instagram.com/microbiomecourses/
PINTEREST (please save the pin!): https://www.pinterest.co.uk/MicrobiomeCourses/

LINKEDIN (please connect with me): https://www.linkedin.com/in/toniharman/
Contact Us

You can contact us via Microbirth website: https://microbirth.com/contact-us/

You can reach our school home page via any of these links:
Microbiome Courses: microbiomecourses.com

Microbiome Academy: microbiomeacademy.com

Microbirth School: https://microbirth.teachable.com

***
Terms of Use: All content is protected by copyright. You agree that you will not modify, copy, reproduce, sell, or distribute any content in any manner or medium without express written permission from the copyright holders.

© Alto Films Ltd 2021. All rights reserved.