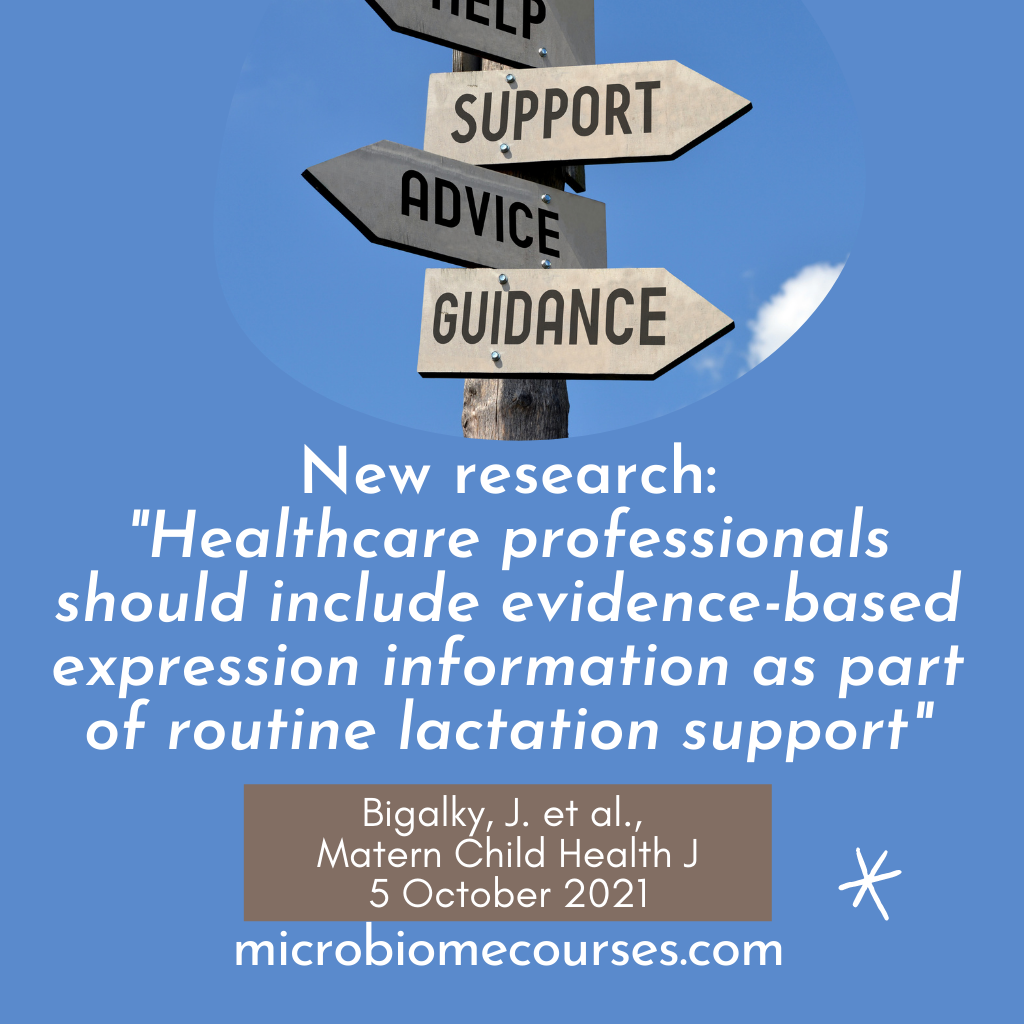 ***

Who is helping mothers with expressing breast milk?

Expressing breast milk has become more commonplace in recent years.
Particularly if a new parent has difficulties breastfeeding, or is looking for more flexible options to feed a baby.

But who do you think helps new mothers with advice about expressing?

You can probably guess.

A new paper reveals Canadian parents are often turning to.....
Other mothers.

Other mothers are sharing their knowledge about expressing milk whilst also providing emotional support.

The study suggests health professionals need to include evidence-based information about expressing milk as part of routine lactation support.

Here are more details on the study including exactly what information is being shared peer-to-peer.

The Study:

The paper by Jodie Bigalky and colleagues is published in Maternal and Child Health Journal, 5th October 2021.

This was an Interpretive Descriptive Qualitative Study.
35 mothers of infants aged 0-24 months participated in taped interviews.

The Results:

The study showed that mothers were helping other mothers with "experiential advice".

Mothers were also encouraging other mothers to seek advice from lactation consultants and other breastfeeding professionals.

Plus mothers suggested to other mothers that they seek peer support online and help from family and friends.

Mothers shared advice on:

a) Product recommendations

b) Expressing tips

c) Support for workplace expression

d) Encouragement to seek help

e) Moral support

Conclusion:
Mothers who want to express need more support.
Right now, many new mothers are offering other new mothers their knowledge and also providing emotional support.

The study recommends health professionals include evidence-based information about expressing as part of their routine lactation support.
The paper also suggests,
"Services that assist mothers to determine and access pumps appropriate to their unique breastfeeding needs and goals should be offered, and the opportunity for peer support through creation of, or referral to, appropriate in-person or online support groups should be made available."
My take-home message:
To me, the take-home message from this study is pretty obvious.

There is a growing need for evidence-based advice and support for those parents needing or wanting to express milk to feed their babies.
There seems to be a gap at the moment between what is needed and what is available.

Right now in Canada at least, that gap increasingly seems to be filled by mothers helping other mothers.
In my mind, those mothers who help other mothers need to be supported themselves, with increased recognition of the power and importance of peer-to-peer support.

As well as more support for these peer-to-peer networks, there needs to be more support from health professionals with more access to pumps that suit the unique needs of each parent.

There needs to be much more funding for all support, and much more funding for research that shows why this support is so needed.
It's not rocket science.

More financial and more professional support combined with more evidence-based information means that more parents will reach their own infant feeding goals, whether that is by expressing milk or by breastfeeding.

What do you think?

Science reference:

Bigalky, J., Dietrich Leurer, M., McCabe, J. et al. Advice from Canadian Mothers Who Express Human Milk: An Interpretive Description Qualitative Study. Matern Child Health J (2021). https://doi.org/10.1007/s10995-021-03237-w

***

Want to understand the science of human milk?

Take our Breast Milk and the Infant Microbiome course - featuring 7 top lactation scientists

(Available on this link for half-price) >>> https://microbirth.teachable.com/p/breastmilk12/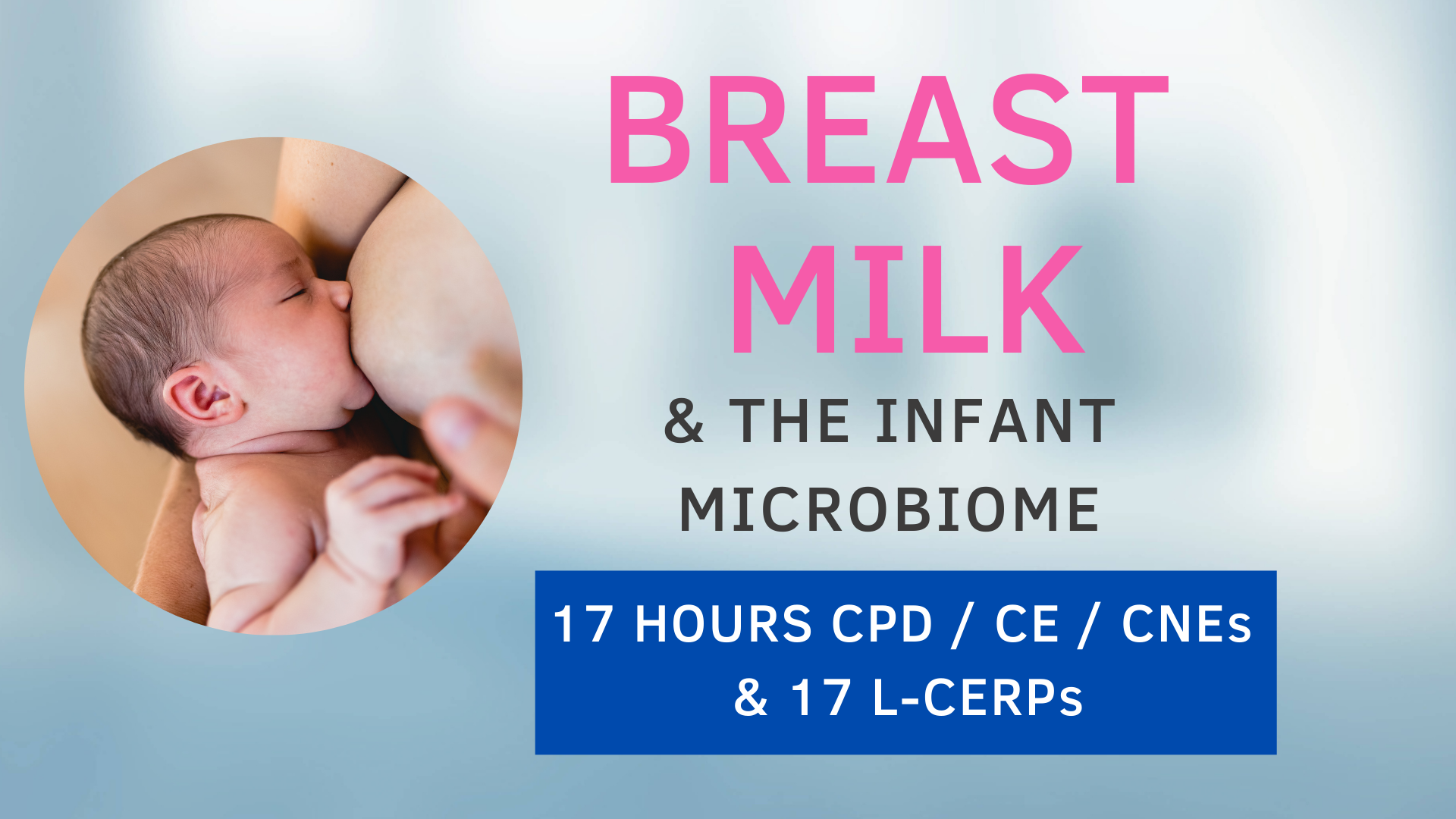 ***

Want a free course?
Take our FREE mini-course on the infant microbiome.
Immediate access and go-at-your-own pace.
Learn from 6 professors about why vaginal birth and breast milk are so critical to a child's long-term health.
Link to enroll: >>> https://microbirth.teachable.com/p/taster/
***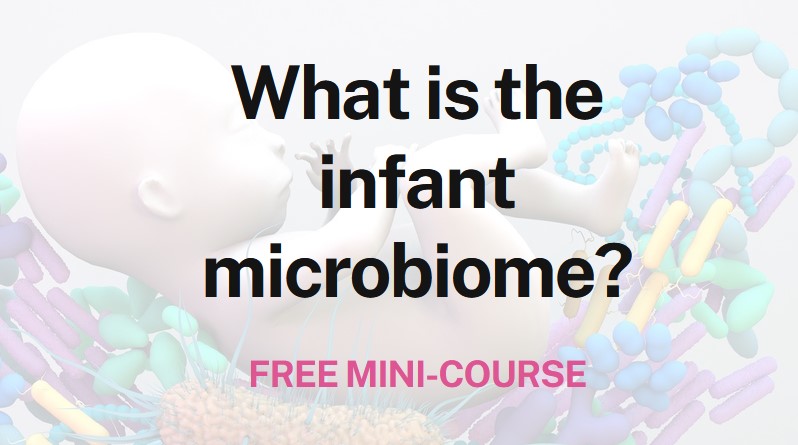 Social media:
I would love to hear your views on our social media channels.
FACEBOOK (please join us!): https://www.facebook.com/groups/473121803401844/
INSTAGRAM (please show some love!): https://www.instagram.com/microbiomecourses/
PINTEREST (please save the pin!): https://www.pinterest.co.uk/MicrobiomeCourses/

LINKEDIN (please connect with me): https://www.linkedin.com/in/toniharman/
Contact Us

You can contact us via Microbirth website: https://microbirth.com/contact-us/

You can reach our school home page via any of these links:
Microbiome Courses: microbiomecourses.com

Microbiome Academy: microbiomeacademy.com

Microbirth School: https://microbirth.teachable.com

***
Terms of Use: All content is protected by copyright. You agree that you will not modify, copy, reproduce, sell, or distribute any content in any manner or medium without express written permission from the copyright holders.

© Alto Films Ltd 2021. All rights reserved.