Continuing Education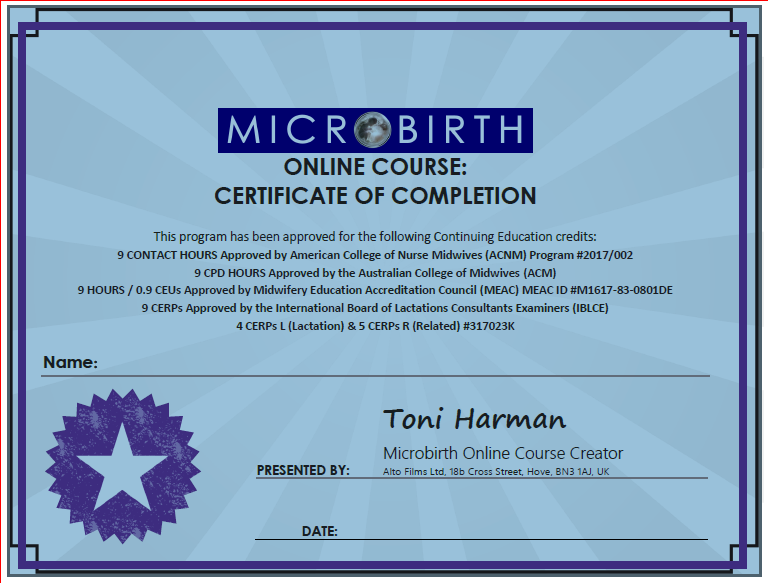 For midwives, nurses, doulas & birth educators
9 Contact Hours approved by the American College of Nurse-Midwive (ACNM)
9 ACNM CONTACT HOURS are accepted by many midwifery, nurse, doula & birth educator organisations including: American Midwifery Certificatioin Board for CMP, American College of Nurse-Midwives, CCI, ICEA, DONA International, CAPPA and Lamaze International.

9 Contact Hours ACNM Approved!

9 HOURS / 0.9 CEUs Approved by Midwifery Education Accreditation Council (MEAC)

MEAC Midwifery CEU's - MEAC ID #M1617-83-0801DE

CEU's offered by Midwifery Education and Accreditation Council (MEAC) can be applied to Certified Professional Midwives registered with the North American Registry of Midwives (NARM) and can also be used for recertification and general career development by midwives and other healthcare providers.

0.9 MEAC CEU's Approved!

9 CPD HOURS approved by the Australian College of Midwives (ACM).

This activity as an Australian College of Midwives CPD Recognised Course.

Microbirth Online Course: 9 x 60 Mins has been approved for 9 CPD Hours.

9 CPD Hours ACM Approved!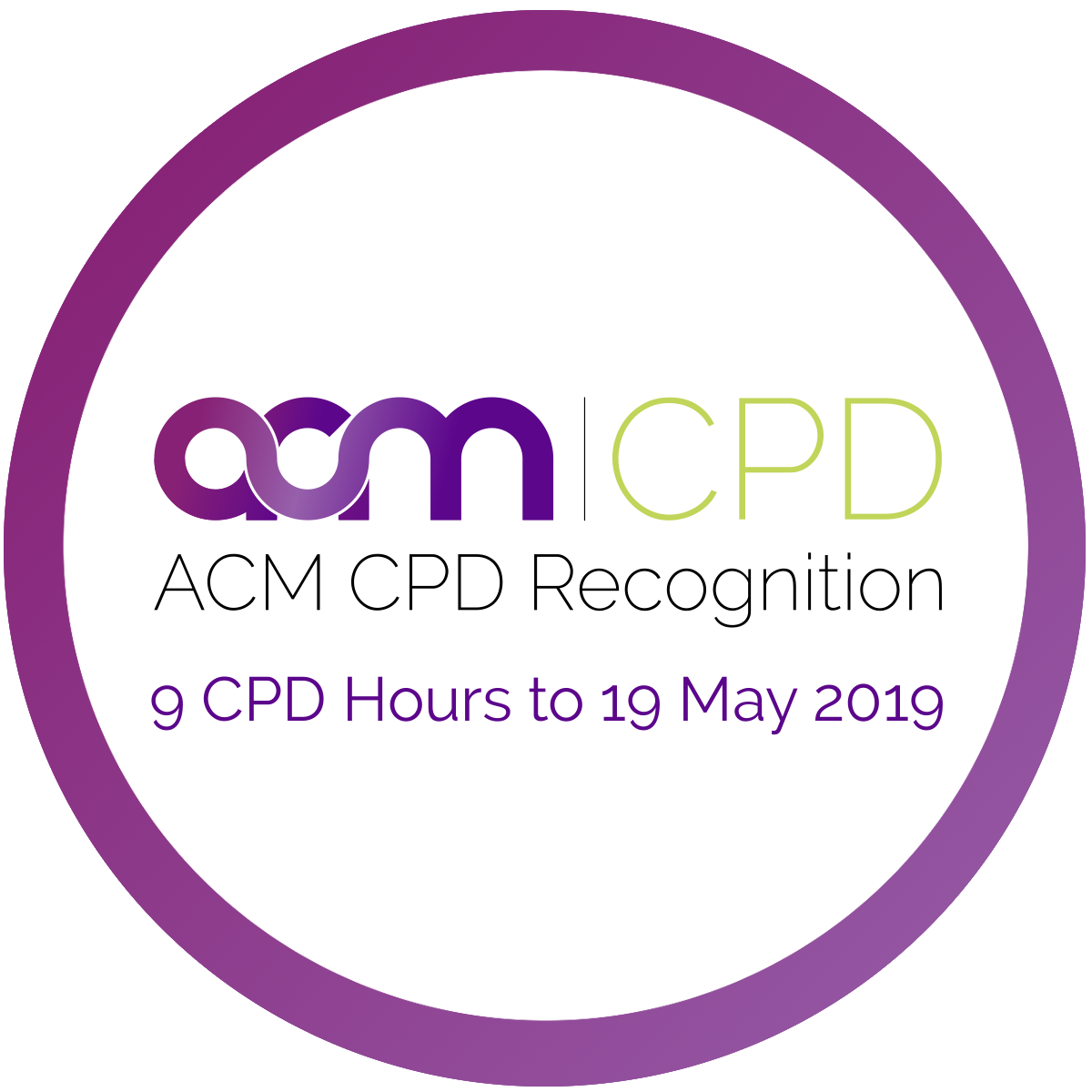 For lactation consultants

9 CERPs (Continuing Education Recognition Points) approved by the International Board of Lactation Consultants Examiners (IBLCE)

4 L-CERPS (Lactation) and 5 R-CERPs (Related) have been approved by IBLCE

CERPs Registry Number: 317023K

CERPs are accepted for certification / recertification for lactation consultants (IBCLC). IBCLCs recertifying by CERPs must demonstrate that they have accumulated at least 50 L-CERPs in the 5 years since they last passed the exam.

9 CERPS (4 L-CERPs and 5 R-CERPs) Approved!