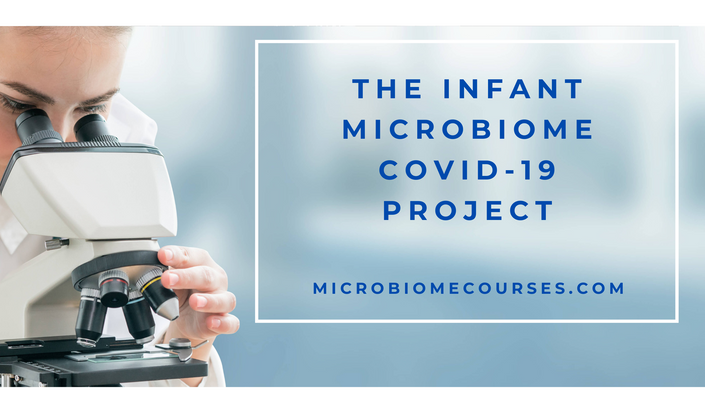 COVID-19: THE INFANT MICROBIOME
This is a crowd-sourced project to help create a global picture of how childbirth and infant feeding practices have been impacted by the COVID-19 pandemic.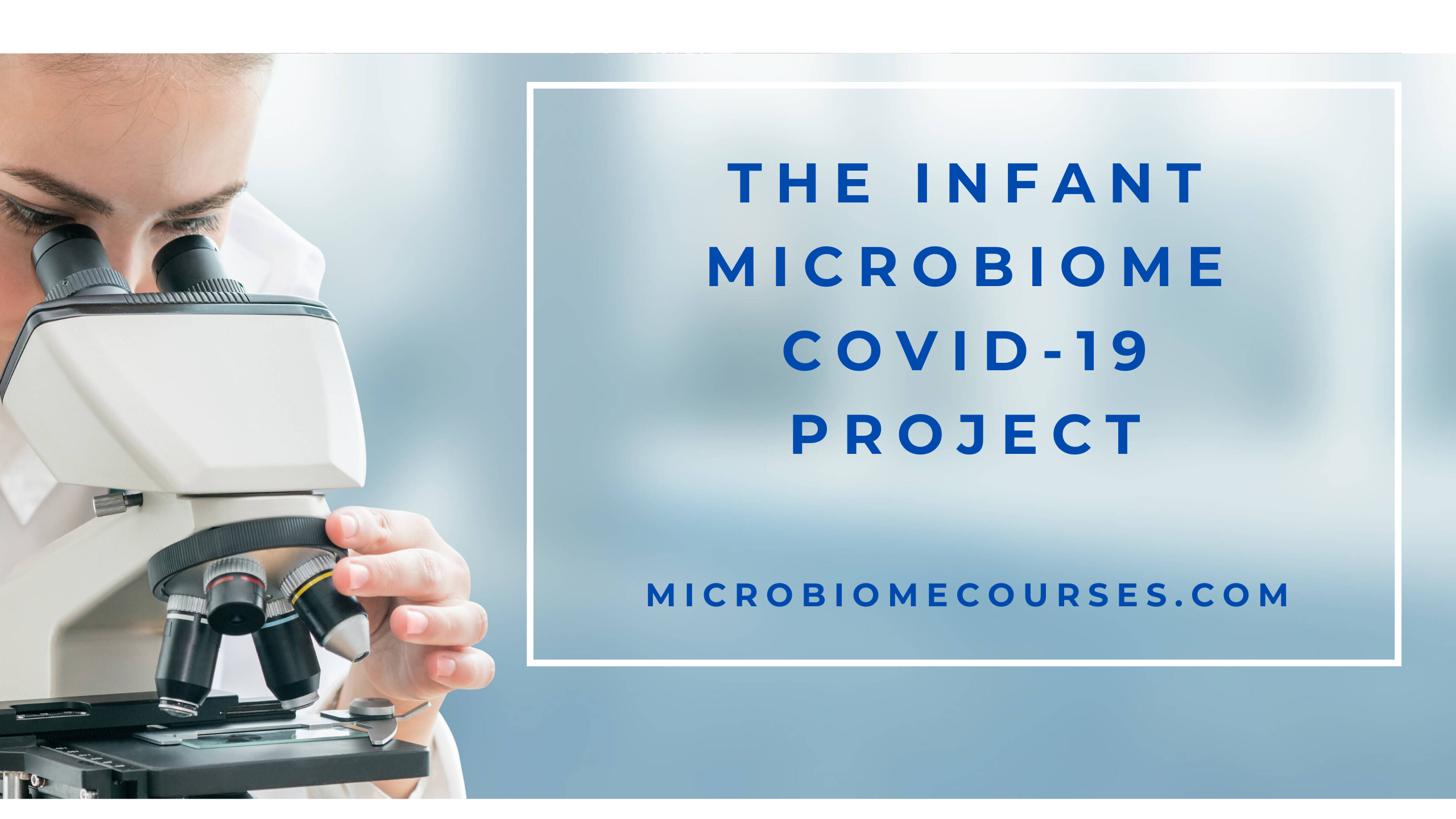 THE INFANT MICROBIOME COVID-19 PROJECT

WEBINAR & DOWNLOADABLE REPORT:

This project has now ended but you

are welcome to access the webinar and report

A few of the hundreds of responses received: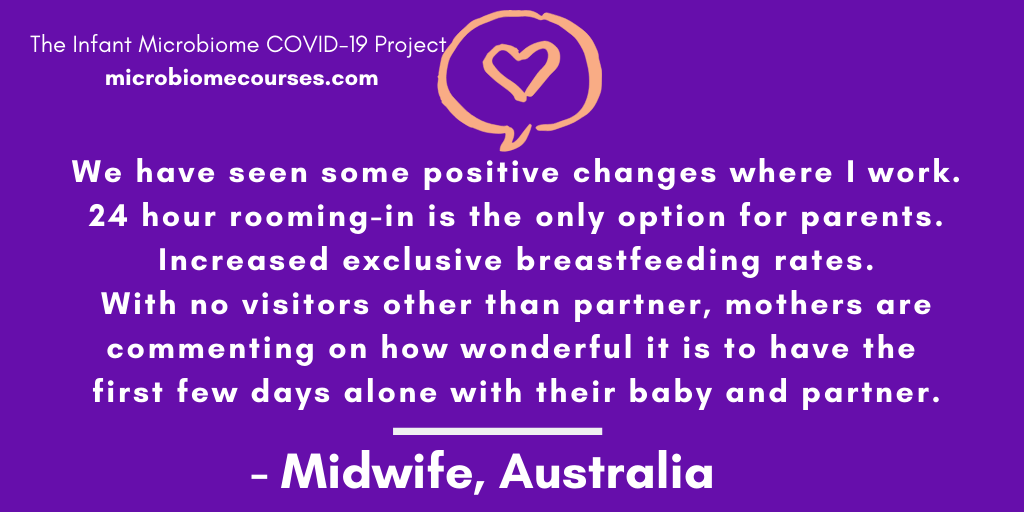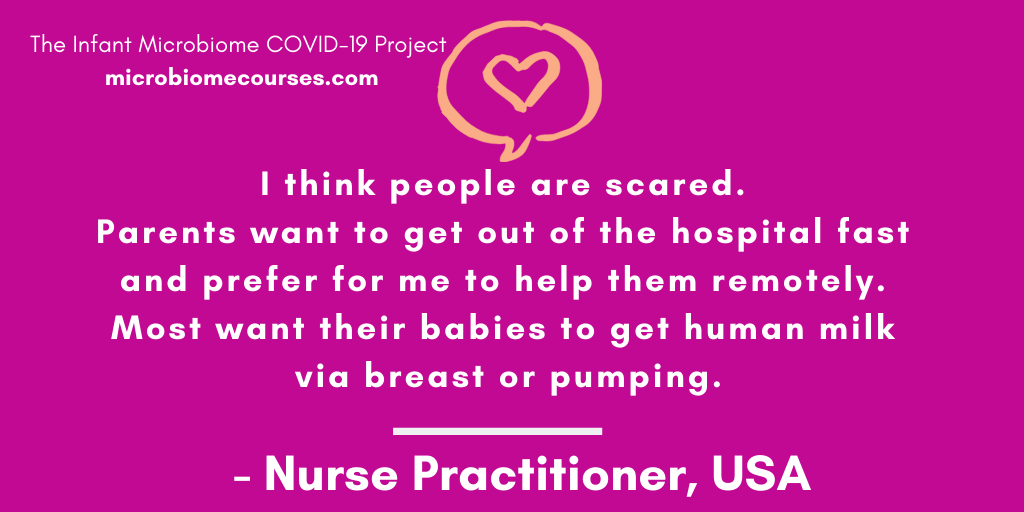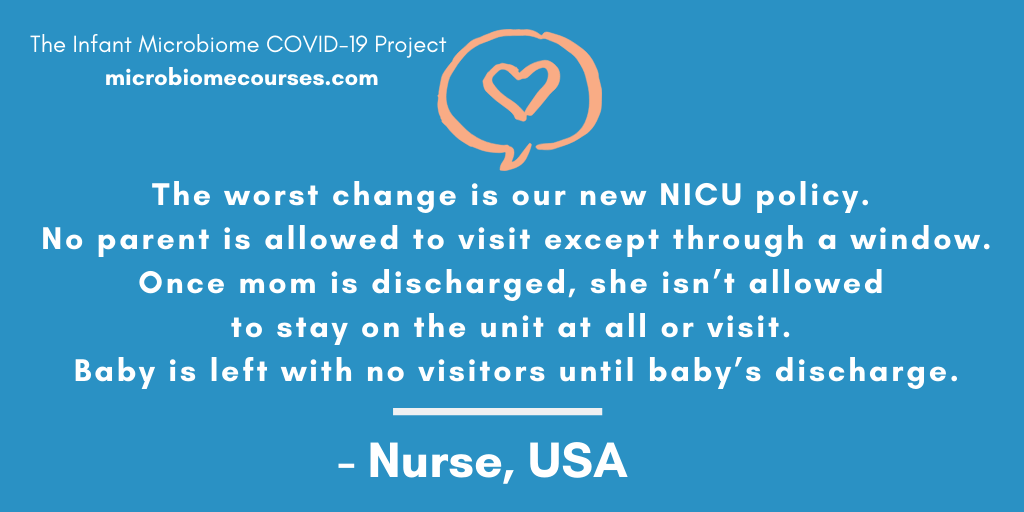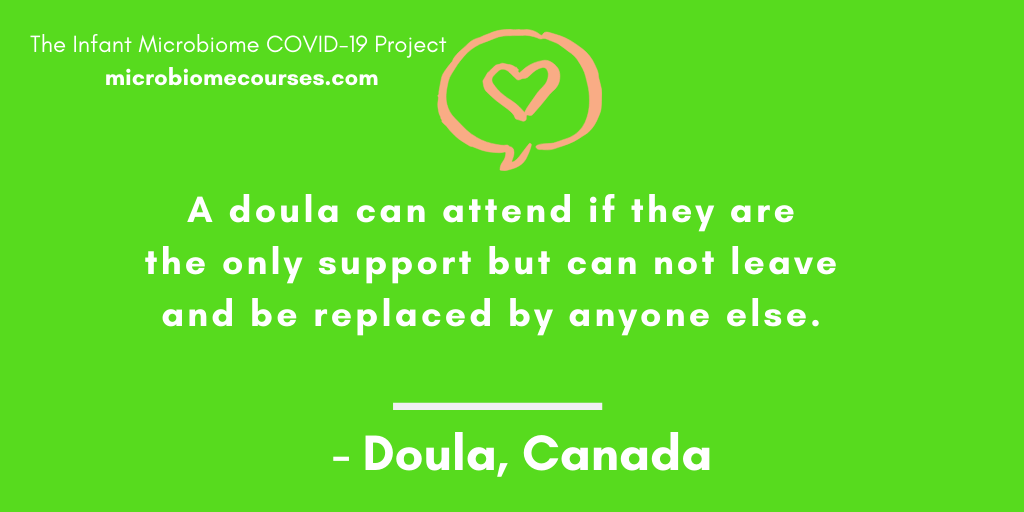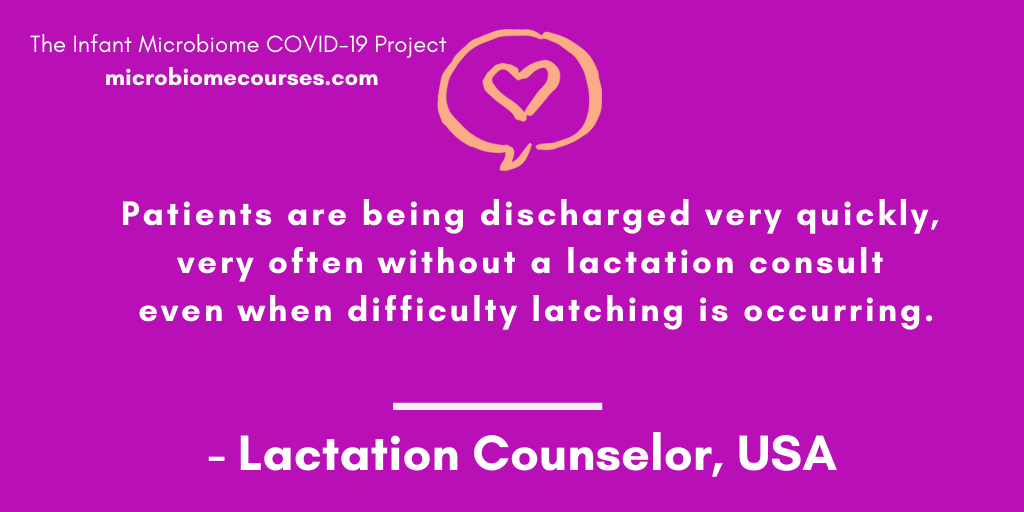 About This Project
With the COVID-19 pandemic, huge changes have happened to birth and infant feeding policies and practices. New protocols have rapidly been implemented.

These changes will hugely affect mothers and babies. These changes are likely to affect the development of the infant microbiome, particularly the optimal training of the infant immune system. This could have major implications for future health.
To document these changes, we have created The Infant Microbiome COVID-19 Project.

This is a brand new fast-turnaround completely independent project — created and funded by Toni Harman and Alex Wakeford, the founders of Microborth School (Microbiome Courses).
If you can, we would love YOU to tell us how birth and infant feeding policies and practices have been affected by the COVID-19 pandemic where you live. This information will hopefully become a useful tool or resource to benefit the next generation.
This is completely voluntary. If you can complete the form, that would be wonderful. But no pressure. And it would be amazing if you could share the form with your network.

The Results

We will collate all responses and results will published in a special downloadable report available within this course on 15th May 2020.

The implications of these results will be discussed in a webinar on 15th May 2020 - hosted by the founder of Microbirth School (Microbiome Courses), Toni Harman.

WEBINAR: Friday 15th May

TIME: 12 noon LA / 3pm NY / 8pm LONDON

ESTIMATED TIME: 25 MINS

A replay recording will be available afterwards.
To collect responses, we have created a simple GOOGLE FORM which can be accessed below or on this link: https://forms.gle/SKm75DRfv2w1xS4f7
Instructions

THE SURVEY HAS NOW ENDED.

ALL RESPONSES ARE BEING COLLATED.

1. Please help us by reporting changes you are seeing in your own part of the world.
2. This is not a place for judgement, for ranting or for guesswork.
3. The form asks for your name, location and job title, but you are welcome to stay anonymous.
4. Please do not share any confidential information. Be aware that what you write could be publicy accessible.
5. This is not intended as a rigorous scientific study. This crowd-sourced project is intended to create a global snapshot of changes to maternity and infant feeding practises happening right now.
6. We will collect responses until 30th April 2020.

Thanks for your help with this project!
Your Instructor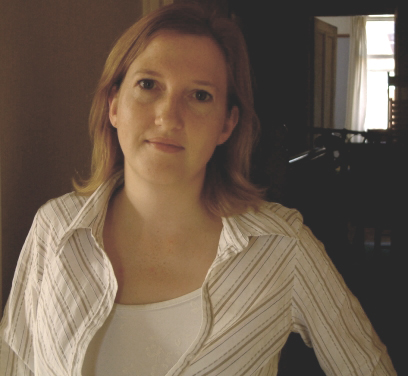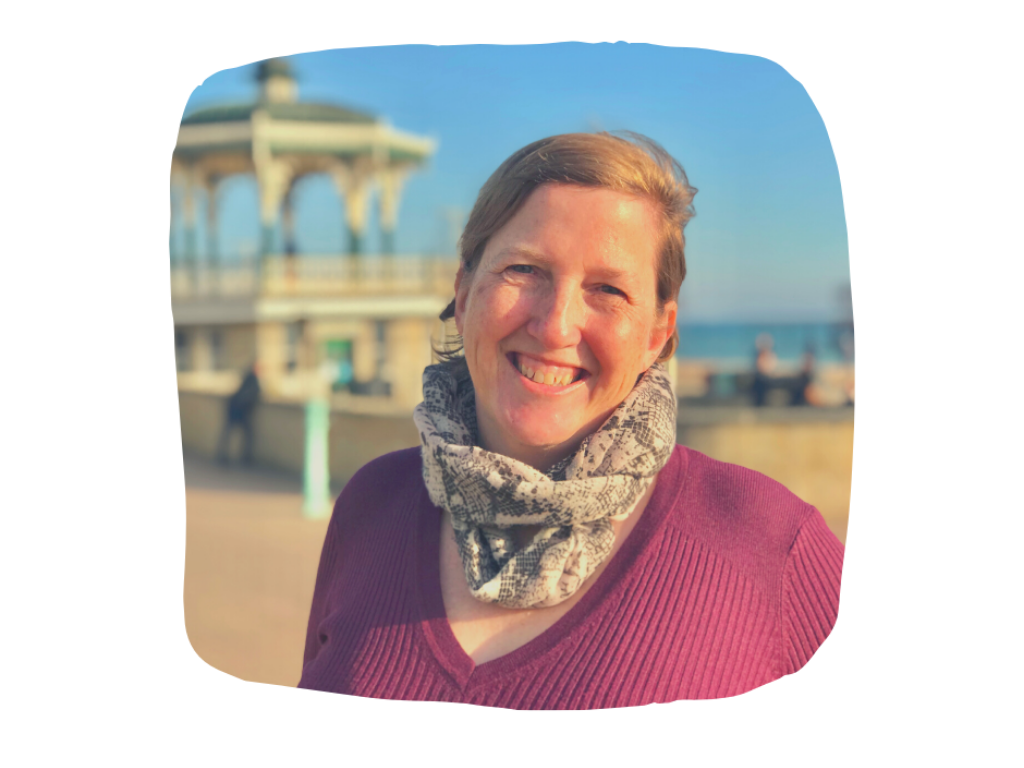 Hey there - I am Toni Harman. I am so excited that you are here.

I am an award-winning documentary filmmaker, author and founder of MICROBIOME COURSES.
I have been been featured on BBC Radio 4 Woman's Hour, BBC Radio 5 Live, BBC World Service and appeared as a guest on many podcasts. My work has been featured in The Observer, The Daily Telegraph and the Daily Mail. I have written blog-post articles for Scientific American as well as the Huffington Post. I have been keynote speaker at several international scientific, midwifery and breastfeeding conferences.
Course Curriculum
THE INFANT MICROBIOME COVID-19 PROJECT
Available in days
days after you enroll
WEBINAR
Available in days
days after you enroll
JOIN OUR FACEBOOK GROUP
Available in days
days after you enroll
Frequently Asked Questions
How do I submit my responses on changes to birth and infant feeding policies and practices in my local area?
We have finished collecting responses. Thank you if you were one of the 328 people who contributed.
When can I see the results?
Once we receive all the response, we will collate the results and produce a special downloadable eport which will be available within this free course on 15th May 2020. We will discuss the results of the survey in a lwebinar on 15th May. We are hoping this will be a really helpful free resource!
What if I have suggestions for the form?
We would love to hear your comments and suggestions on how to improve this form. Please contact us using the contact form on the Microbirth website: http://microbirth.com/contact-us/