THE INFANT MICROBIOME & EPIGENETICS
(MICROBIRTH ONLINE COURSE 9 x 60 MINS)
For Australian College of Midwives

Helping YOU feel more confident about the infant microbiome.

Helping YOU support parents with full informed choice.

Helping YOU understand the science that strongly supports:

- vaginal birth

- immediate skin-to-skin contact

- exclusive breastfeeding

For the optimal development of the infant immune system for best possible lifelong health


Evidence-based with up-to-date references


Easy-to-understand & easy-to-digest


Go-at-your-own pace with no deadlines


Learn from 11 leading professors and 2 lactation experts


Approved for 9 CPD HOURS / CE credits


Downloadable handouts & Certificate of Completion


Covers the developing infant microbiome and epigenetics during conception, pregnancy, vaginal birth, C-section, breastfeeding & formula feeding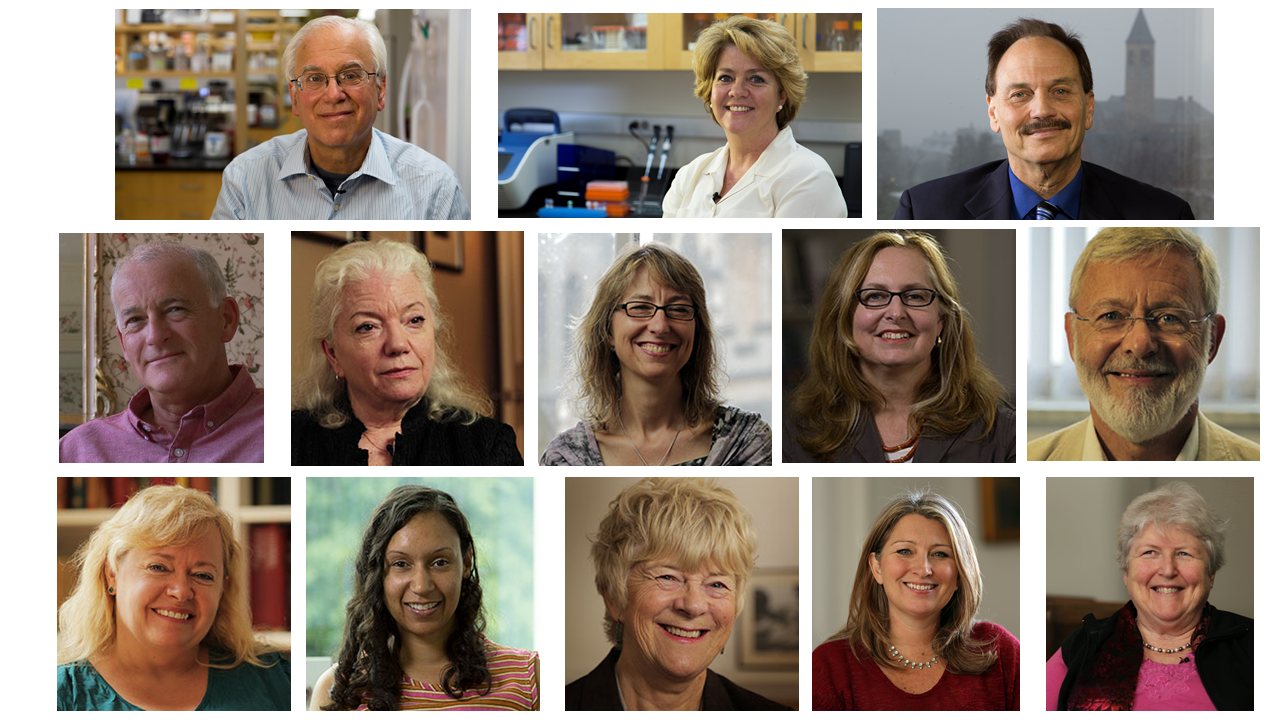 Course Features
The course content is divided into 9 sesions of 60 mins.

Each session is split into bite-sized 5-10 minute lessons featuring:

PDF presentations

high-quality short videos featuring 11 world-leading professors

online graded tests

downloadable study handouts including scientific references

student evaluations

moderated discussion forums
Lifetime access means you can go at your own pace, and return to the course content again and again.

The course content will be regularly updated ensuring you are kept up-to-date with the very latest research!
On completion of the whole course, a print-ready Certificate of Completion is available to download for continuing education credits.
Course Contents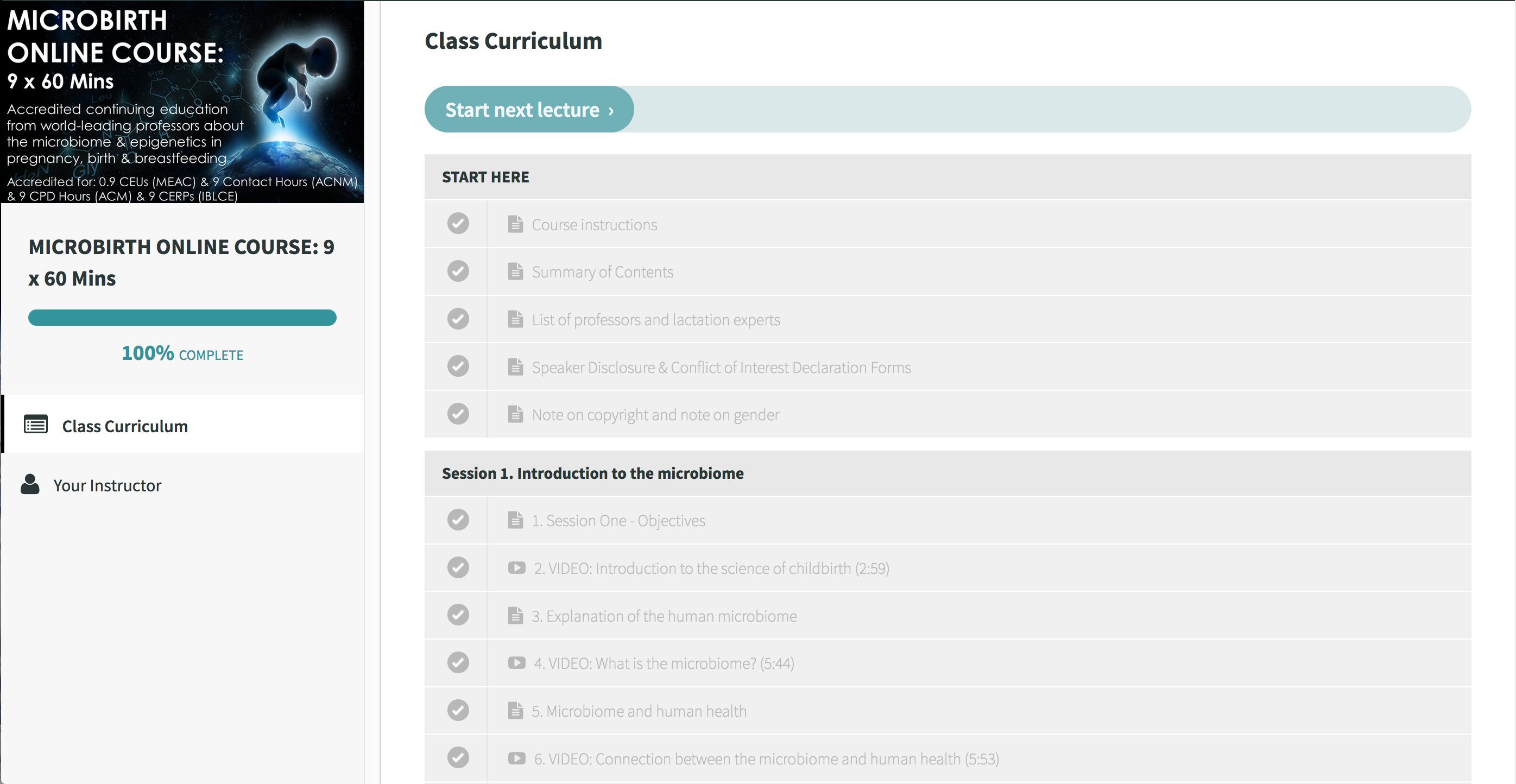 The 9 x 60 mins sessions are:

Introduction to the microbiome

Microbiome and pregnancy

Microbiome and vaginal birth

Microbiome and C-section

Microbiome and breastfeeding

Epigenetics and pregnancy

Epigenetics and vaginal birth

Epigenetics and breastfeeding

Science of oxytocin