Continuing Education
If you are a midwife (LM, CPM, CM, CNM), LC, RN, doula, childbirth educator or other health professional, the following CE credits are accepted by many midwifery, nursing, doula, childbirth education orgnanizations including: IBLCE, AMCB for CMP, ACNM, ACM, CCI, ICEA, DONA International, CAPPA and as CE Credits by Lamaze Certified Childbirth Educators.
9 CONTACT HOURS approved by AMERICAN COLLEGE OF NURSE-MIDWIVES (ACNM) - Program No. #2017/002

9 HOURS / 0.9 CEUs approved by MIDWIFERY EDUCATION ACCREDITATION COUNCIL (MEAC) - Program ID #M1617-83-0801DE

9 CPD HOURS approved by AUSTRALIAN COLLEGE OF MIDWIVES (ACM)

9 CERPs (4 L-CERPs and 5 R-CERPs) approved by International Board of Lactation Consultant Examiners (IBLCE) CERPs Registry No. 317023K

- 9 Contact Hours (ACNM) are applicable to Nurse-Midwives, Certified Midwives, Registered Nurses, doulas and childbirth education providers. ACNM is an approved provider of Nursing CEUs.
- 9 Contact Hours (ACNM) are accepted by the Competency and Credentialing Institute (CCI) for CNOR recertification and CRNFA recertification.
- 9 Contact Hours (ACNM) are accepted as part of Certificate Maintenance Program (CMP) by the American Midwifery Certification Board (AMCB). The AMCB operates on a 5-year certification cycle. That means that if you initially pass in 2017, you will have five years until 2022 to fulfil the certification cycle requirements, which includes completion of 20 Contact Hours (2.0 CEUs)
- 0.9 CEU's (MEAC) can be applied to Certified Professional Midwives registered with the North American Registry of Midwives (NARM) and can also be used for recertification and general career development by midwives and other healthcare providers.
- 9 CERPs (4 L-CERPs and 5 R-CERPs) can be used for recertification for Lactation Consultants (IBCLC). Five years after most recently passing the IBLCE certification exam, IBCLCs may renew their certification by demonstrating completion of 75 hours of continuing education that has been approved for CERPs. Of these, at least 50 must be L-CERPs. IBCLCs recertifying by CERPs may use up to 20 R-CERPs to complete recertification requirements.
- This course is an Australian College of Midwives CPD Recognised Activity and has been approved for 9 CPD Hours. Australian Midwives and Nurses are required to collect 20 hours of Continuing Professional Development (CPD) each year, so this course will provide 9 CPD Hours out of those 20 CPD Hours. If required for auditing, the course certificate will provide date and number of CPD Hours. If required for auditing, a brief description of objectives are listed at the start of each course session.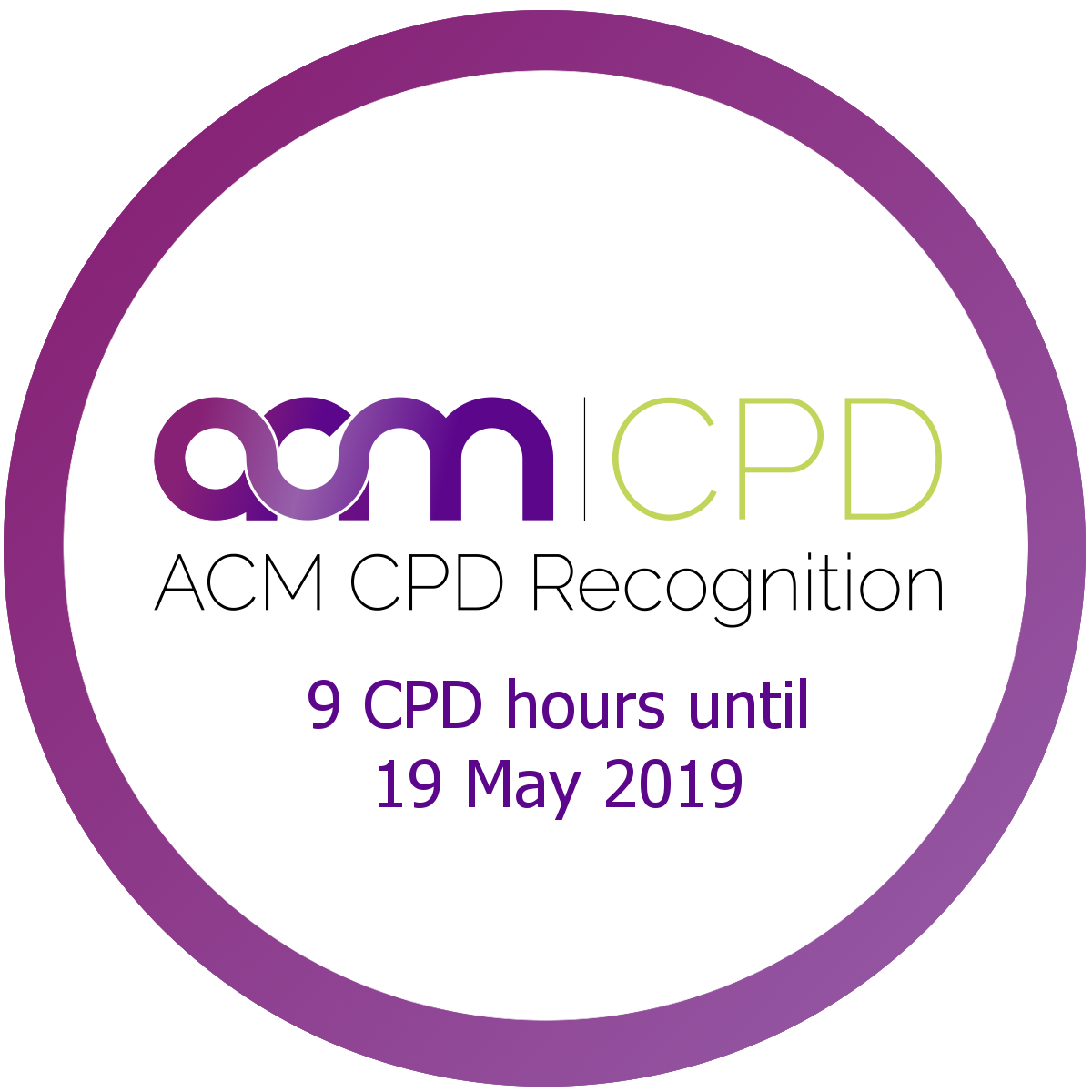 On completion of the Microbirth Online Course (9x60 Mins), you will receive your own Certificate of Completion listing the above Continuing Education credits.